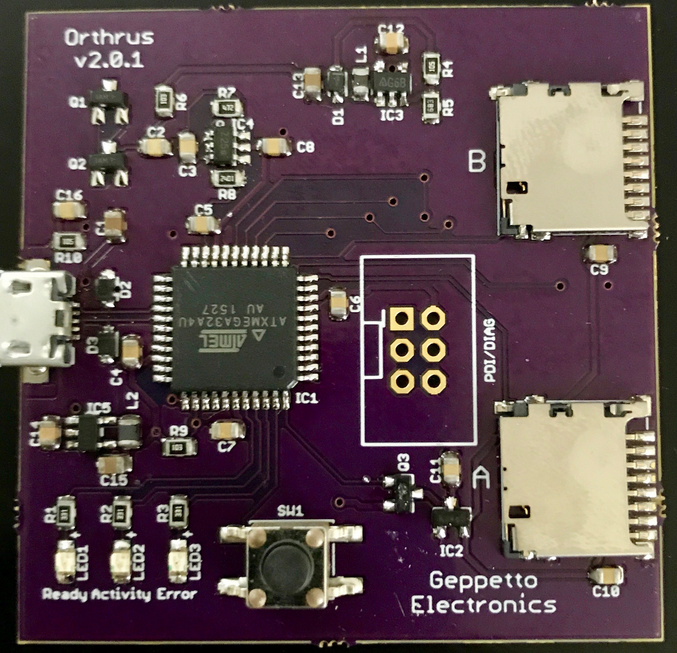 Orthrus – SD card secure RAID USB storage
Nick Sayer @ hackaday.io build a SD card RAID USB storage board. He writes:
This project is a hardware mechanism to provide secure "two man control" over a data store. It is a USB microSD card reader, but it requires two cards. The data is striped in the style of RAID 0, but the data is also encrypted with a key that is stored in a key storage block on each card. In essence, each card is useless without the other. With possession of both cards, the data is available without restriction, but with only one, the remaining data is completely opaque.
Orthrus – SD card secure RAID USB storage – [Link]
Join 97,426 other subscribers

Archives