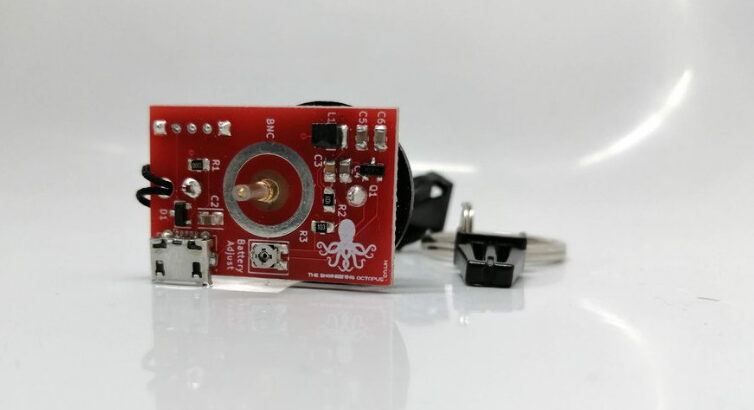 Oscilloscope Tester Keyring (OTK) can test your oscilloscope
The Engineering Octopus has launched a keyring which helps you keep track of your keys, and also serves as a means to quickly test an oscilloscope. It is called the Oscilloscope Tester Keyring (OTK). About the inspiration for the project, Max the brain behind the OTK says
"All electronic engineers love to show off the fact that they're electronic engineers, and what better way to do that than with a keyring! Not only will the bare electronics be noticed by many, it's also a functional tester!" He continues "I made it because I wanted a tool I could take with me, to easily test oscilloscopes when I go and view them. Often, they don't have the probes or any means of testing. Plus, I really wanted a cool electronic key ring, and I couldn't find one!"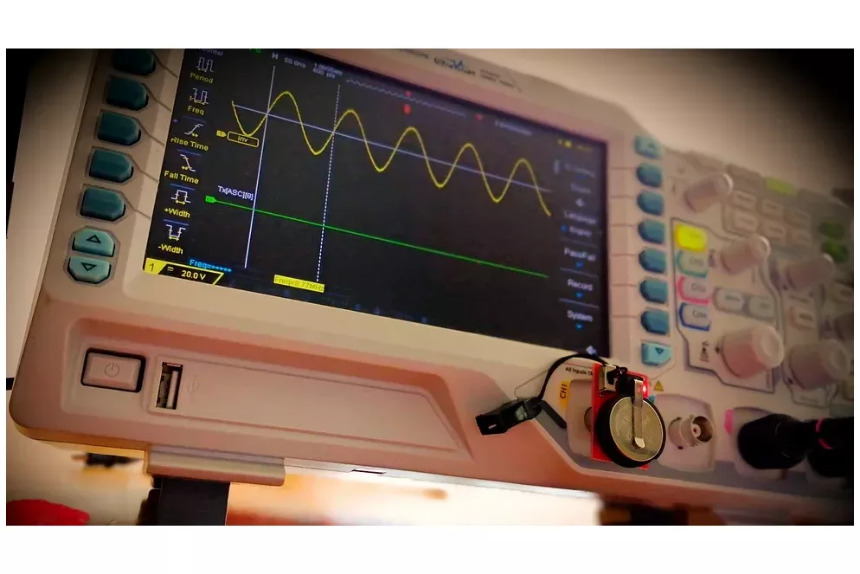 The OTK works by generating a pure sine wave (via a Colpitts resonant oscillator) at a particular frequency (current models generate either approx. 10MHz, 20MHz, 50MHz) which is ideally close to the bandwidth of the scope. It features a DC offset, which enables you to test almost all functions of the 'scope, and carry it with you everywhere you go! It's battery powered (not included) via a 2032 / watch battery. It also features a micro USB port so that you can use the oscilloscopes (or power banks) USB port for power.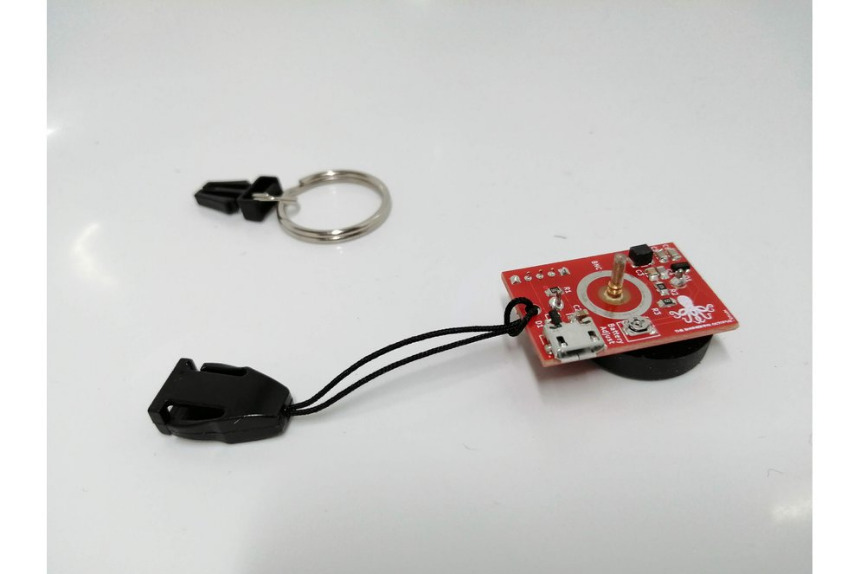 About the scope, he says "
But my 'scope has a square wave function, I hear you cry? Indeed, this is true, but firstly it doesn't fit on a key ring / look cool, and secondly, you need probes to test it! Where the OTK really shines, is for those of you who love to repair / buy 'scopes. More often than not, they're not supplied with probes, and this is a quick and easy tool that can be taken with you to viewings. You simply plug it into the BNC connector, and test it out!"
Application of the OTK includes:
DC / AC / GND switch test
CRT Intensity
Horizontal / vertical positioning
Time base issues
Volts per division issues
Single Shot
Triggering issues
You can also apply it to a host of other things if you're creative. However, we should note that the Oscilloscope Tester Keyring©, also referred to as OTK, is not designed as a substitute for reference testing, and is designed as a quick initial check of an oscilloscope, or similar equipment. The sine wave generated is approximately at the stated frequency of 10MHz.
It is not advised to keep the battery installed whilst the OTK is worn on a keyring, with keys. This is due to the potential shorting of the battery due to metallic keys. However, if this does occur, it is unlikely to cause any issues. "The products have been cleaned with IPA and Flux-OFF, while every effort has been made to ensure no residue of either remains, it may be possible that some is left. Please ensure suitable handling." The OTK is  available from The Engineering Octopus priced at £8.50 or via Tindie for $10.99.
Join 97,426 other subscribers

Archives