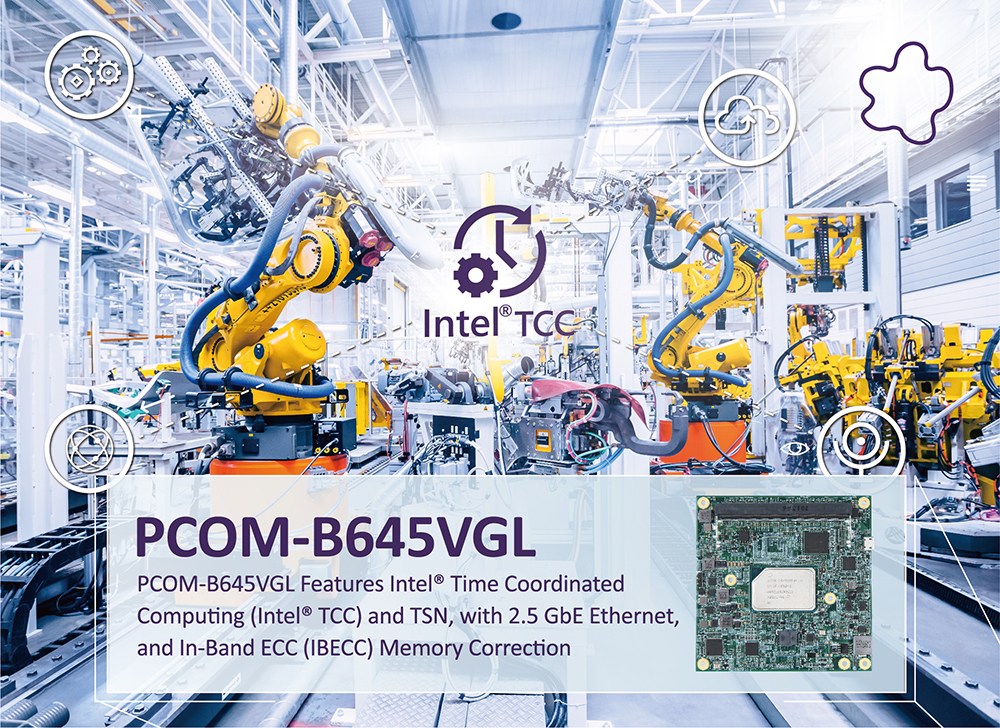 PCOM-B645VGL is COM Express Type 6 Compact Module Powered by Intel Atom x6000E Series Processor
Portwell, a world-leading innovator in the embedded computing market has introduced the PCOM-B645VGL, a new Type 6 compact COM Express module powered by robust Intel Atom x6000E Series (formerly Elkhart Lake platform) processor to meet the demands of critical real-time computing in applications spanning the retail, transport, industrial automation, and medical sectors.
The manufacturer takes advantage of Computer-On-Module (COM) technology to develop a device that not only operates well with thermal design power (TDP) of less than 12W suitable for fan-less applications, but it also supports a wide industrial temperature range. Thus, with ultra-low power consumption and wide-temperature support, the module offers very energy-saving and highly effective performance.
"The PCOM-B645VGL is for enabling applications using Type 6 COM Express products to rapidly upgrade their systems without changing existing carrier boards or entire computer system and minimize the changes in the software. This innovative solution provides a boost to the performance of customers' existing systems and prolongs service life for another 10+ years, maximizing their return on investment."
The compact and rugged PCOM-B645VGL features the 10nm Intel Atom processor with a TDP range of 4.5 to 12W. Along with a maximum of 3GHz burst frequency. With enhanced quad-core processing power and strong computing capability, it delivers up to two times enhancement in graphics from the previous generation.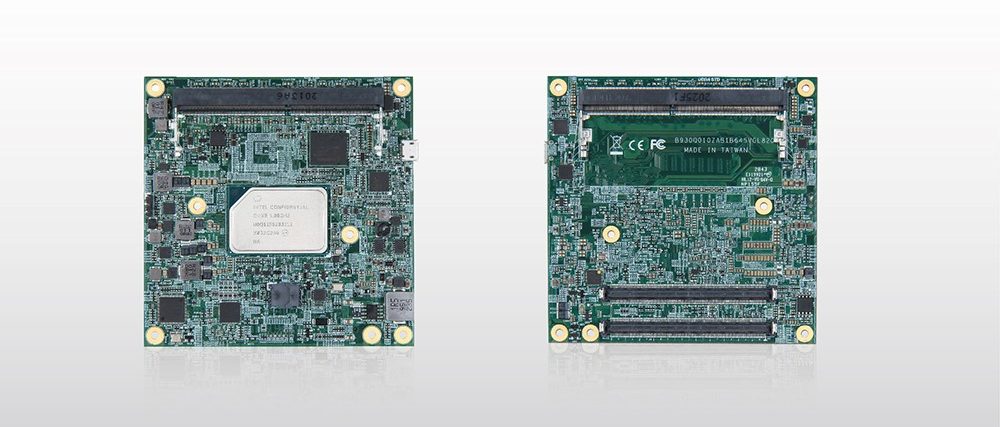 In addition to the performance boost, the module has two DDR4 memory slots with a 32GB capacity and integrated in-band error-correcting code (IBECC) functionality that enables standard affordable memory to be utilized instead of more costly ECC memory. Moreover, it integrates Intel Gen 11 UHD Graphics with three independent displays that can be driven with up to 4K resolution via DisplayPort/HDMI, VGA, and one eDP or LVDS output.
Key Features Of PCOM-B645VGL
Intel Elkhart Lake Atom x6000E, Pentium N and J Series Processor that supports up to 4x 10nm Elkhart Lake cores.
Intel 11th generation UHD Graphics engine with triple 4K display.
The memory includes up to 32GB DDR4 3200MT/s SDRAM through two slots and BIOS configurable IBECC RAM.
It provides turbo mode up to 3.0GHz to improve cost-performance effectiveness.
This extends 6 x PCIe 3.0 x 1 Gen 3, 2 x USB 3.1, 8 x USB 2.0, and 2 x SATA III devices.
It supports real-time performance via TSN and TCC.
9V to 18V wide-range DC input supply.
Wide-range operating temperature from -40°C to 85°C
The PCOM-B645VGL COM Express module also offers real-time computing. It also features control capability via a 2.5 GbE port with the support of Intel Time-Sensitive Networking (TSN) and Time Coordinated Computing (TCC). In this architecture, it provides a wide variety of optional I/O options, like Gen 3 PCI-Express with a mature eco-system. Perhaps, this is the first time PCIe Gen 3 is accessible in low-power processors. Hence, it will support applications that require high expandability and throughput, such as Wi-Fi, Bluetooth, NVMe modules.
Portwell has enabled its PCOM-B645VGL technology to conserve energy resources, reduce carbon impact, and maintain energy budgets. Overall, this latest module is suitable for mission-critical applications in severe environments. This includes industrial automation, factory automation, process control, embedded system for IIoT, edge computing, manufacturing, intelligent gateway, and transportation.
For More information visit the official product page of Portwell's PCOM-B645VGL.
Join 97,426 other subscribers

Archives