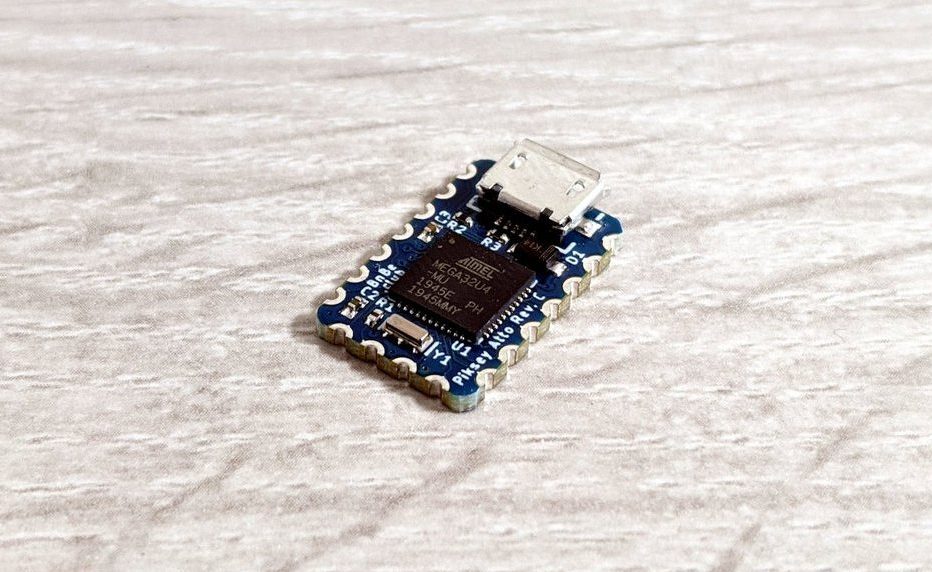 Piskey Atto is a Tiny Arduino Compatible Board with USB
Designed with makers in mind, this cost-effective Piskey Atto handles most of the issues developers face with some of the available development boards.
"We recently started creating DIY projects on our YouTube channel and we ran into a similar issue, time and again. Most of the sensors and modules that we commonly use are already very small in size but the Arduino compatible boards used to drive them were not so much. There are some development boards that are small in size but they all seem to have one issue or the other – either they do not have enough I/O pins, are not powerful enough, or lack native USB support which limits the overall capabilities. We designed Piksey Atto to take care of these issues while also making it cheap enough to leave in projects."
says BitsNBlogs Electronics, as they tell the story behind the Piskey Atto.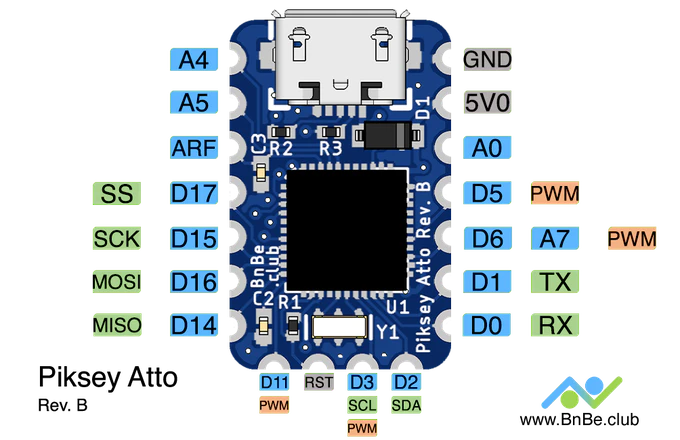 Smaller than a dollar coin, the Atto has everything you need for your projects: a built-in USB support that allows interaction with PCs, breadboard compatibility, and castellated holes that make it easier to be used with protoboard or soldered to your own baseboard.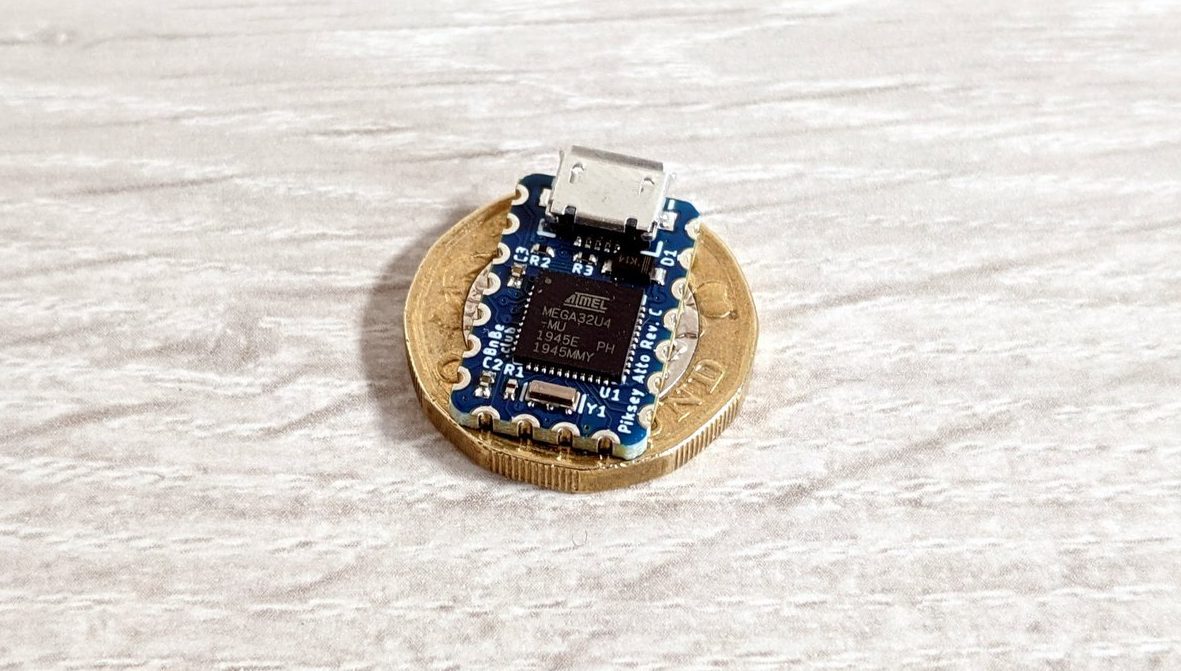 The Atto has some impressive specs which include:
Microcontroller Unit: ATmega32U4 microcontroller running at 16 MHz, 2.5KB SRAM, 32 KB Flash memory and 1KB EEPROM
11 digital I/O pins,4x analog inputs, 4x PWM
Built-in micro USB port for programming and power @ 5V
Communication: USART/SPI/12C
Power supply: 5V
Weight: 1.3 grams
Dimension: 12.70mm x 20.32 mm (0.5" x 0.8")
Works out of the box with Arduino IDE 1.0+ (Win/OSX/Linux)
The Atto uses the same Atmega32U4 microcontroller chip found in the Arduino Leonardo and Arduino Micro so there is no need to install any board support packages as the board is compatible with all existing sketches and can work out of the box.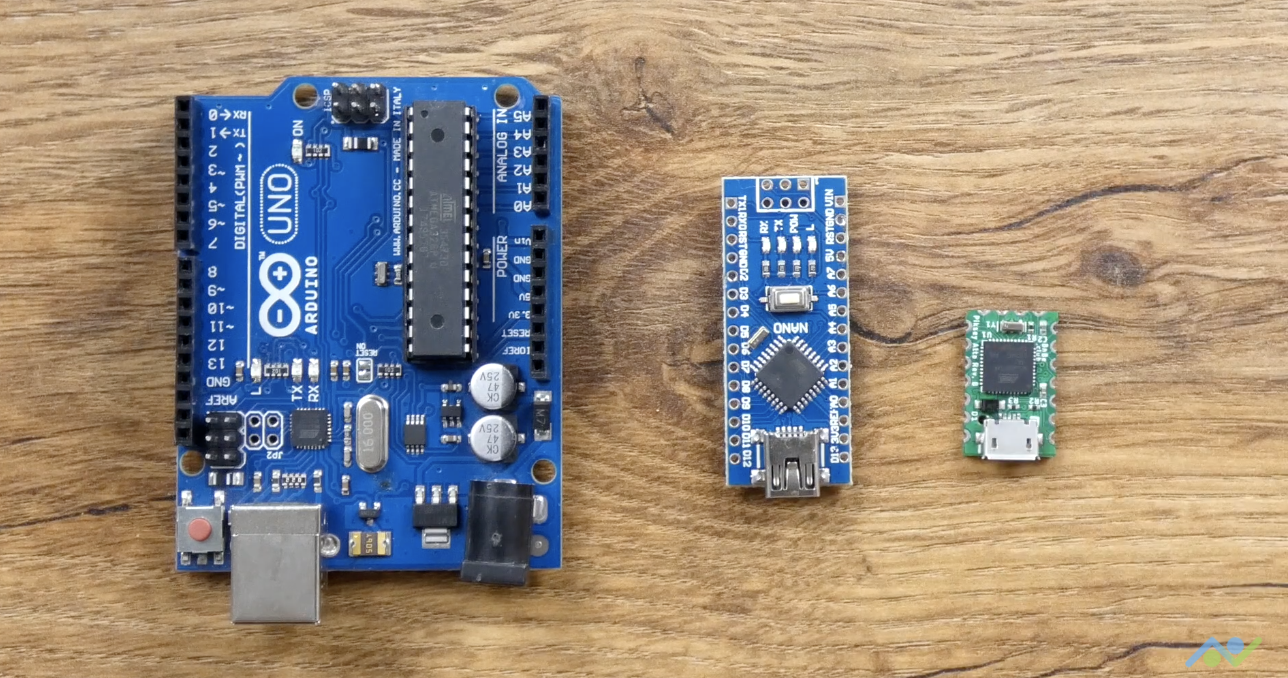 So far so good, BnBe Club says it has been able to use the Atto with PCB to create a nice little RGB LED coaster and also as a MIDI device, but the board is not out for sale yet. More information on how the Atto was built including design files, sketches, and demo projects can be found on Kickstarter where the campaign for the Atto has been launched with a $9100 goal. Rewards are expected to start shipping to any part of the world in June 2020.
Join 97,426 other subscribers

Archives