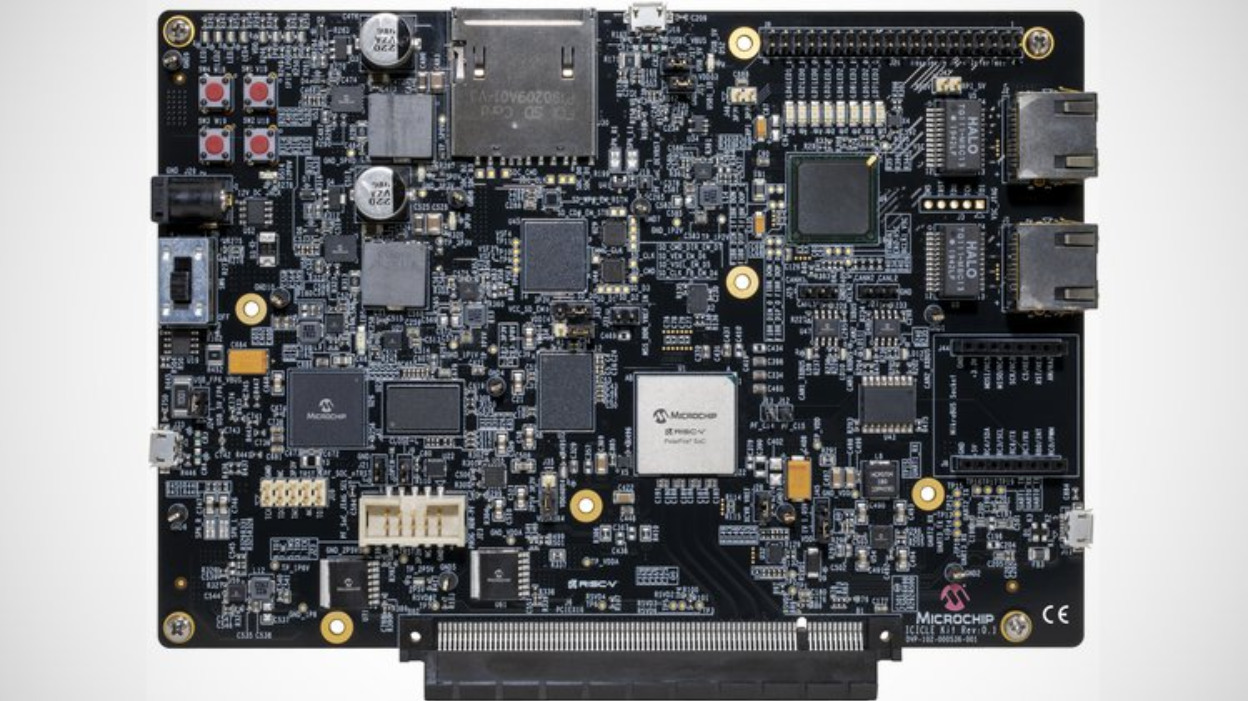 PolarFire SoC Icicle Kit features quad core 64-bit RISC-V
PolarFire SoC Icicle Kit is an affordable development tool for Microchip's PolarFireSoC, a low-power FPGA fused or integrated with a hardened quad-core 64-bit RISC-V microprocessor subsystem. The Icicle tool is the first development panel for the significant Polarfire SoC, which is the world's first FPGA and Linux-capable RISC-V system in a single chip. If your purpose is to develop cutting edge apps in integrated artificial intelligence, wired networking, or industrial automation, or just trying to explore RISC-V and FPGAs, this Icicle Kit and its rigorous Mi-V niche of tools are the best way to start.
Features & Specs includes:
PolarFire Soc (MPFS250T-FCVG48EES)

1 x RV64IMAC core
4 x RV64GC core
254K logic elements non-volatile fabric
784 x math block (18 x 18)
4 x 12.7 Gbps SEDES
Secure boot

Memory
Storage

1 Gb SPI flash
8 GB Emmc flash or SD card slot (multiple)

Networking
Expansion Interfaces

Raspberry Pi-compatible 40-pin header
mikroBUS socket
PCIe gen2
Micro USB 2.0 Hi Speed OTG
4 x UART (via sinle micro USB)
2 x CAN
SPI
I²C

Power

12 VDC / 5 A  barrel jack input
On/Off switch
I²C power monitoring measuring four power rails

User Interfaces

4 x User push button
4 x User LED
4 x Power status LED

Programming and Debugging

UART vis micro USB
Onboard JTAG connector or embedded FlashPro6 (multiplexed)
52 x test points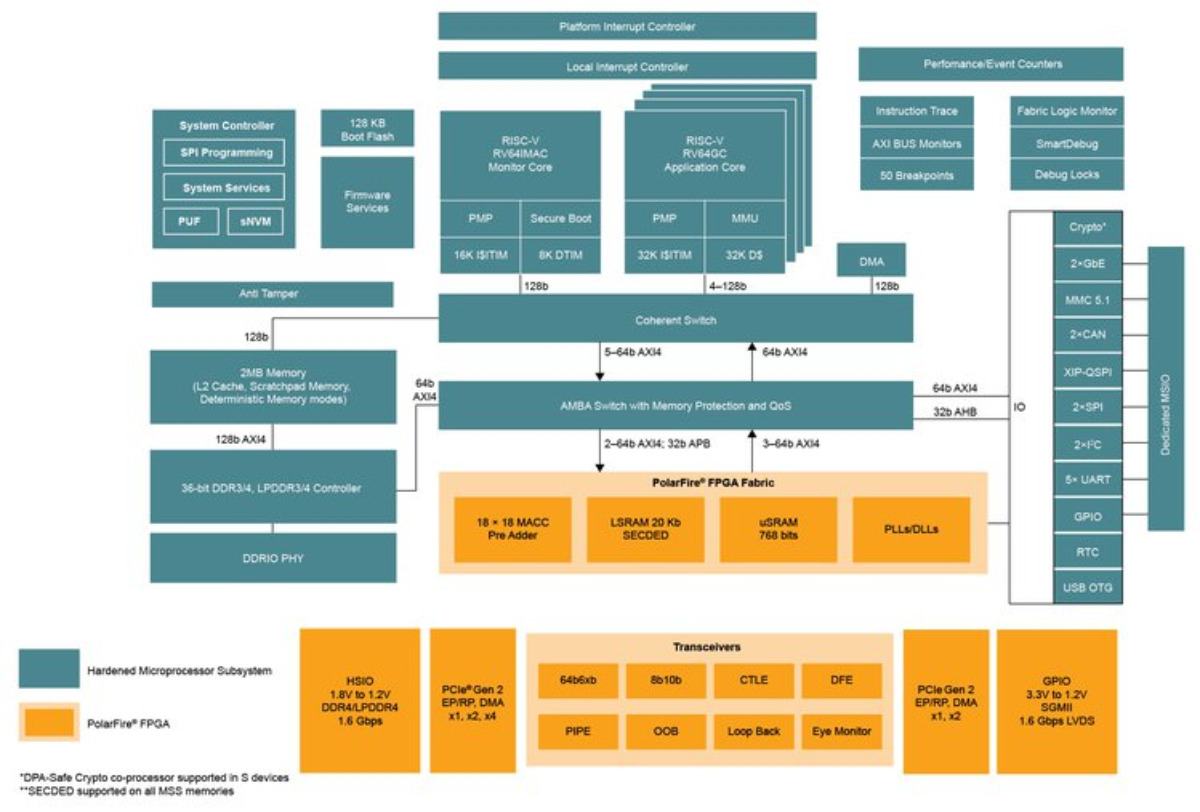 The Icicle tool is based on Microchip's Polar SoC (MPFS250T-FCVG48EES), which is a system-on-chip that uses the effective PolarFire FPGA and a five-core RISC-V microprocessor subsystem together. According to the official PolarFire Soc document, the PolarFire® SoC FPGA family offers an unmatched combo of low power use, heat efficient, and defense-grade security for smart connected systems. This kit is the first system on chip (SoC) field-programmable gate array (FPGA) having an established, well organized RISC-V CPU cluster and a deterministic L2 memory subsystem which is compatible with Linux and real-time apps. PolarFire SoC device offers up to 50% lower energy than alt FPGAs, ranging from 25K to 460K  logic elements (LEs) featuring transceivers.
Full production of the board is currently underway and the first units are expected to ship to backers in September 2020. All PolarFire SoC Icicle Kits will be shipped to backers from the Crowd Supply warehouse in the United States. For more information about fulfillment, visit the Crowd Supply Guide page on ordering, paying, and shipping. The retail price (without shipping) of the PolarFire Icicle Kit is $489. The $499 price in this Crowd Supply campaign includes $10 for US domestic shipping. Funding ends on Aug 31, 2020 at 04:59 PM PDT (11:59 PM UTC). more information can be found here.
Join 97,426 other subscribers

Archives