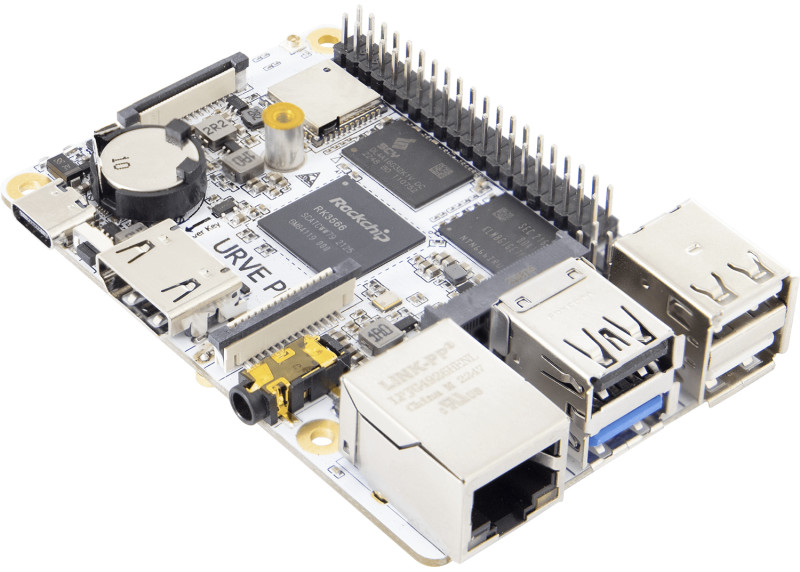 Reviewing URVE Board Pi powered by Rockchip RK3566
URVE Board Pi is a compact credit card-sized single-board computer (SBC) with a 1.8GHz processor, 2GB of RAM, eMMC, an M.2 connector, Gigabit Network, Wifi, and Bluetooth 4.2. It is possibly the complete all-in-one SBC. If you want to build a home NAS and store your files and photos at home, you need something like this board with an external drive. The big benefit is that the URVE Board Pi doesn't need a bulky drive because it has an M.2 SSD connector built in. Also, it has a 1Gb network, so the speed of data transfer over the network won't be an issue.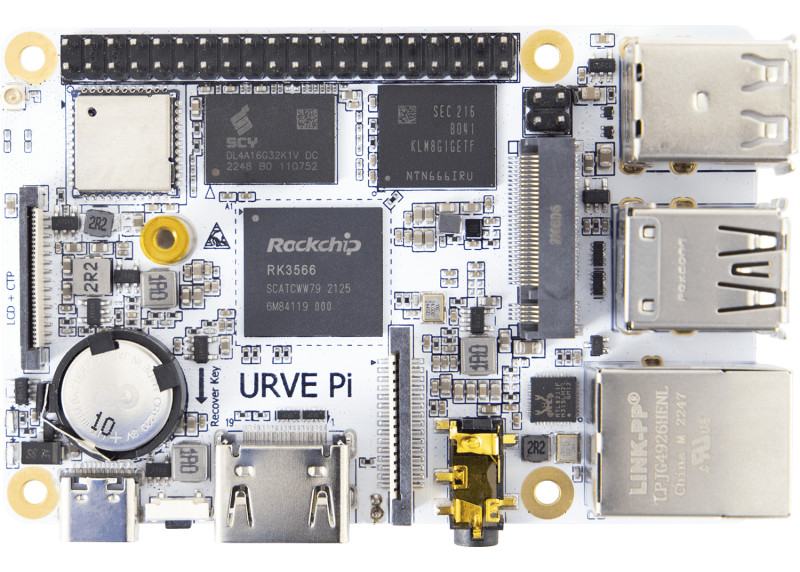 It also has Wi-Fi, Bluetooth 4.2, and the standard USB 2.0 and 3.0 ports, so you can connect everything you need. You might want to set up your Home Assistant system at home. The URVE Board Pi is an excellent option because it has many useful features. The URVE Board Pi is a very sturdy board that is ready for all kinds of applications, such as storage or network applications, or if you want to build a powerful arcade game emulator.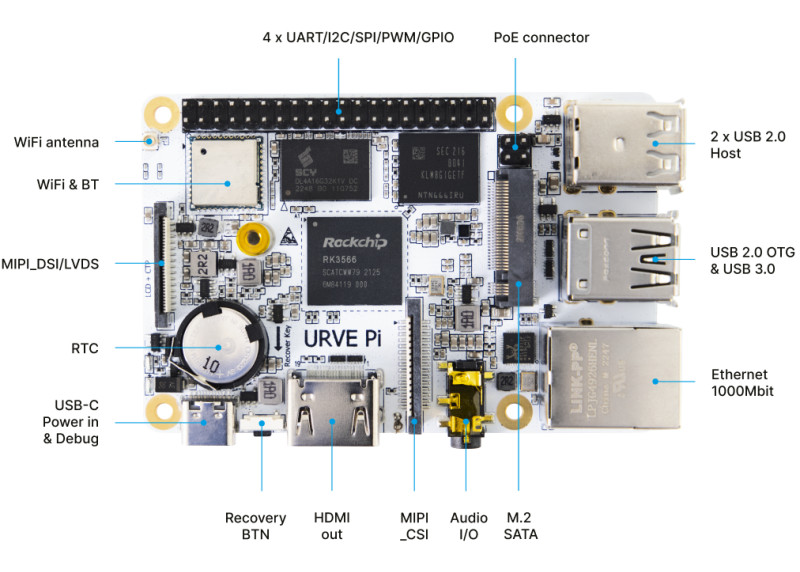 Specifications:
It is powered by Rockchip RK3566 Quad Core Cortex™ – A55 with a CPU Speed of around 1.8 GHz Quad Core (4-core), and the operating system is Android 11 / Linux Debian 11.
It has a memory of 2GB LPDDR4 RAM and 8GB eMMC SSD.
The graphics controller is Mali-G52: HDMI 2.0 with HDCP 1.4/2.2, up to 4K @60fps, with 4 line MIPI DSI to 2560 x 1440 @60Hz, LVDS to 1920 x 1080 @60Hz Support and HDMI V2.0, sound sync-output is the Multimedia.
Network with 1000 Mbit/s Ethernet and 2.4G/5G WiFi (802.11 a/b/g/n/ac), Bluetooth 4.2.
It has 1 x HDMI 2.0, 1 x MIPI DSI, 1 x MIPI Input CSI, 1 x LVDS, 2 x USB 2.0, 1 x USB 3.0, 1 x USB-C (Power connector 5V/2A) & Debug, 1 x USB 3.0, 1 x PCIE/M.2 SSD, 3 x I2C (do 400kbit/s) 1 x MicroSD, 1 x Stereo, 1 x Microphone input, 1 x 1000 Mbit/s Ethernet RJ-45, 2 x SPI, 4 x UART (RS232) 1 x ADC by headphone input, 10 x PWM, 1 x PoE connector I/O slots.
It has an operating temperature of 0°C ~ 70°C (no condensation) with a passive cooling system and vibration resistance with no moving elements.
Its dimensions is 85 x 56 mm.
It weighs around 50 g.
URVE multimedia software is the control software.
The product page contains a detailed specifications.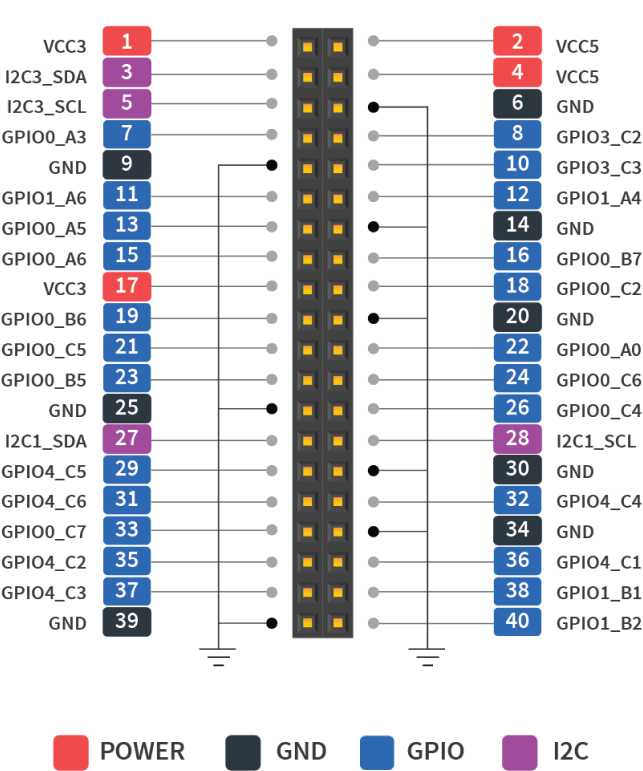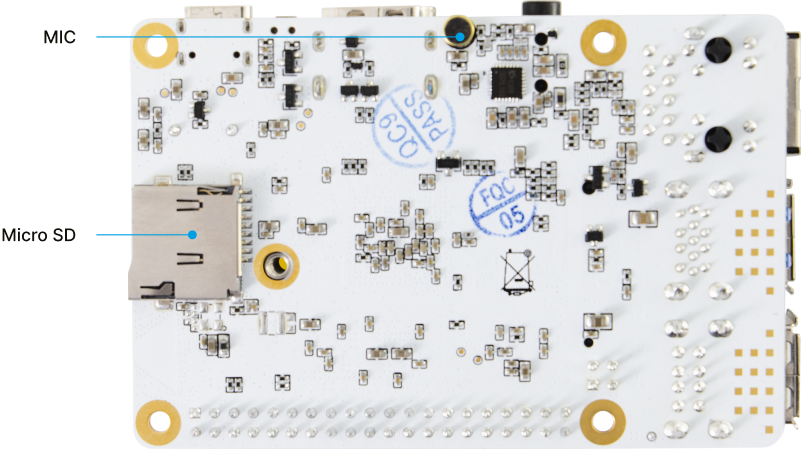 The company offers "URVE multimedia software" created for digital signage applications together with Android 11 and Debian 11 OS images for the board. The built-in eMMC flash storage, the real-time clock (RTC) with a backup battery, the M.2 SSD socket, and a 0.8 TOPS NPU that enables running accelerated machine learning or artificial intelligence workloads without an external AI accelerator are the added features compared to the Raspberry Pi 3 or 4 SBC. Beyond merely supporting DSI displays, the MIPI DSI can also accommodate an LVDS display.
You can purchase the URVE Board pi from BricoGreek for the price of 94,95 Euros.
Join 97,426 other subscribers

Archives