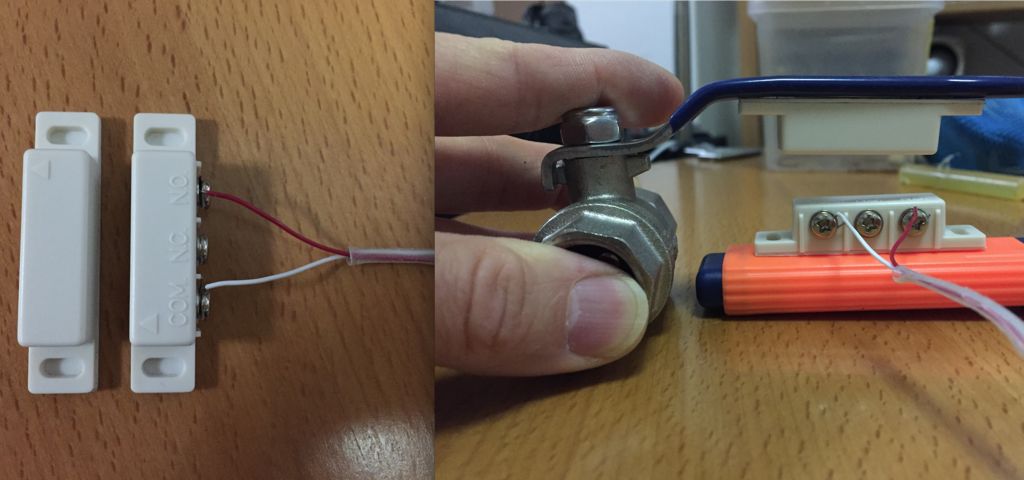 Smart home monitoring system using Raspberry Pi
The advent of Internet of Things in recent years has made everyday objects smart and easily connectable to the internet. It has allowed us to automate our home by monitoring and controlling home appliances such as lights, sprinklers, thermostat, door locks, security systems, and many more from anywhere. Stephen LEE, an IoT hobbyist from Sydney, Australia has posted two Instructables on making a smart gas valve for home safety and a smart still camera for home security using the Raspberry Pi platform.
For sensing the position of gas valve, a magnetic sensor is used. It is the same sensor that is used in door and window alarms. It has one reed switch and a magnet that create a closed circuit when placed close to each other. Here, it is arranged in such a way that when the gas valve is open, the magnet is pulled away from the switch, thereby breaking the circuit, which is sensed by Raspberry Pi, as shown in figure below. The status of the valve is then sent to the remote user through a text message on his/her cellphone.
Similarly, for smart home monitoring, a PIR motion sensor and a Pi camera board are hooked to the Raspberry Pi and are all enclosed inside a minion toy. When the PIR sensor detects any motion in its surveillance zone, the Raspberry Pi captures a still photography and sent it to the remote user along with a text message.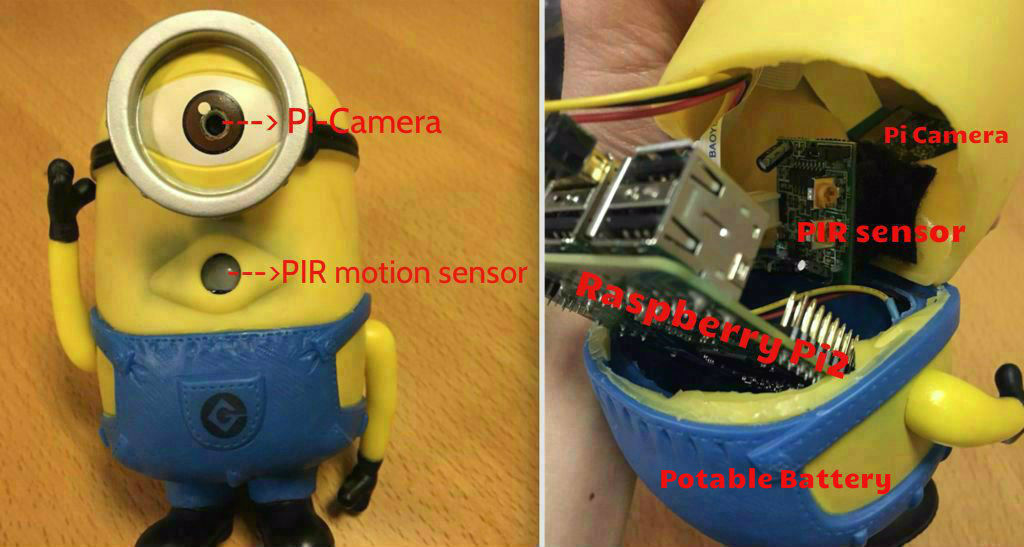 The two Instructables also cover the basics of getting started with Node-RED, MQTT v3.1, and Watson NodeRED for IBM Bluemix, and write programs for the Node-RED on Raspberry Pi2 as a MQTT client that would connect to the home wireless network and read the sensor data.
Join 97,426 other subscribers

Archives