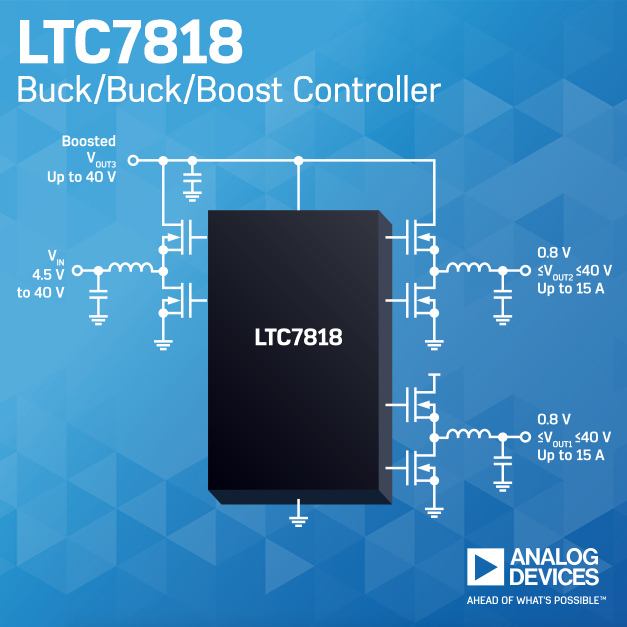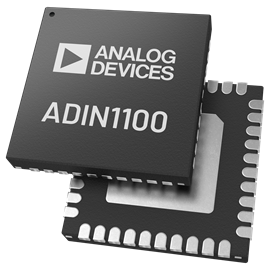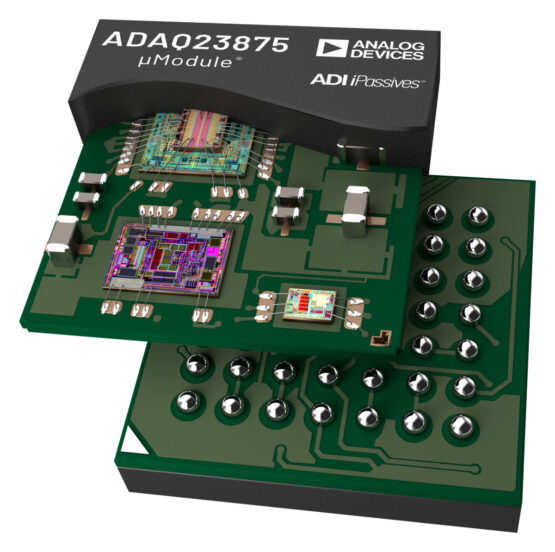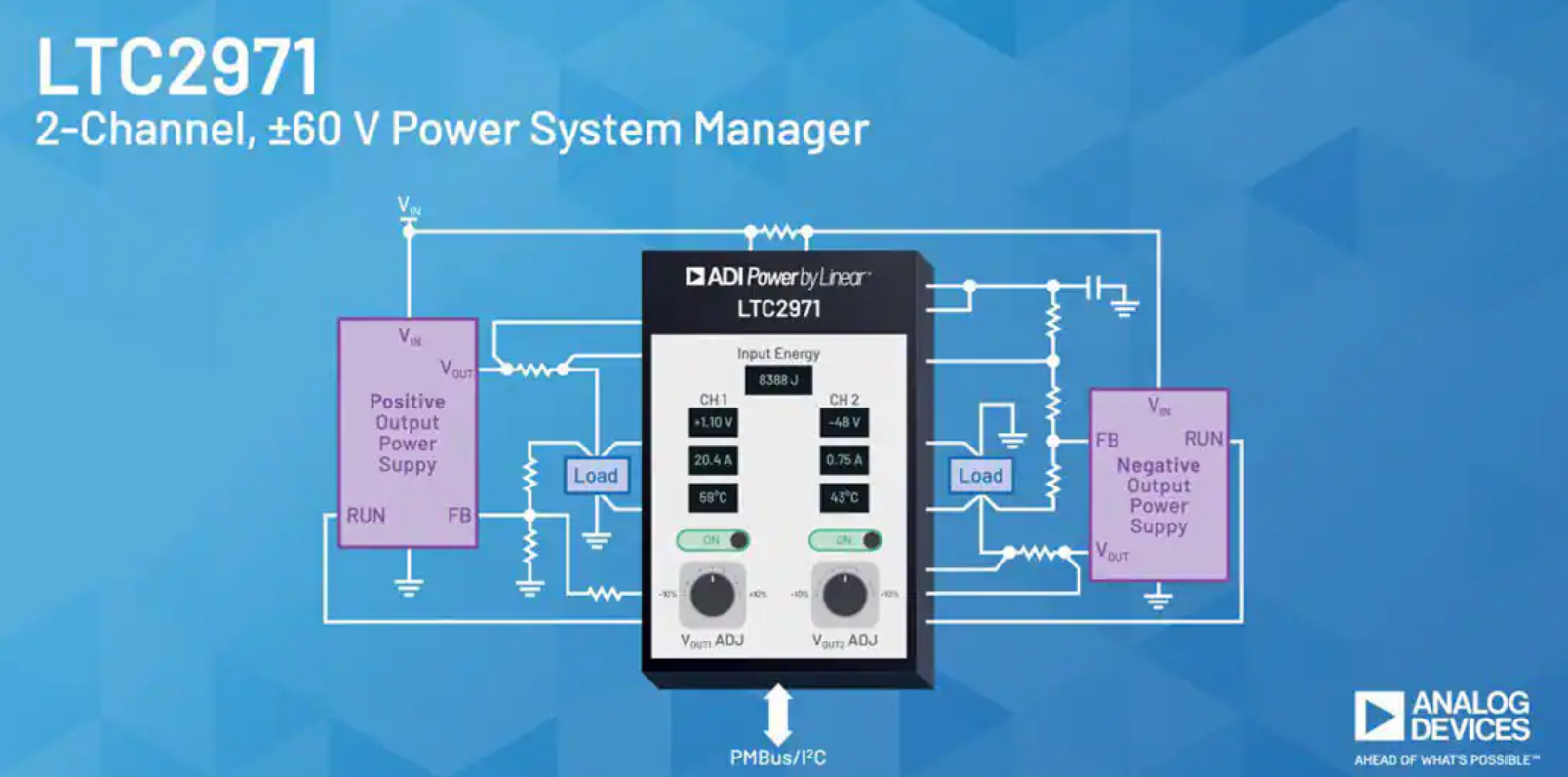 IC
LTC2971 2-Channel ±60 V Power System Manager
Analog Devices' DC2875A is a demonstration system for the LTC2971 power system manager that interfaces to various regulators. ADI's LTC2971, LTC2971-1, LTC2971-2, and LTC2971-3 are 2-channel high voltage power system managers used to sequence, trim (servo), margin, supervise, manage...
Continue Reading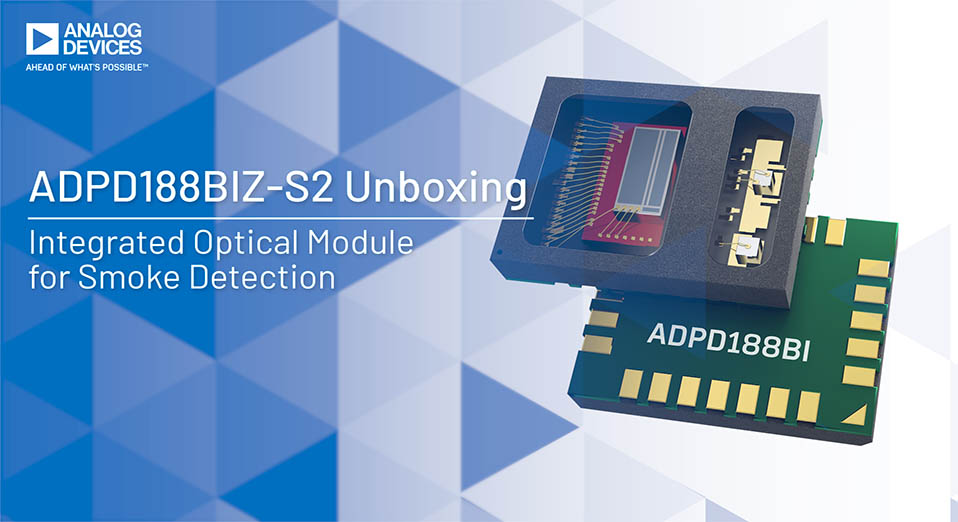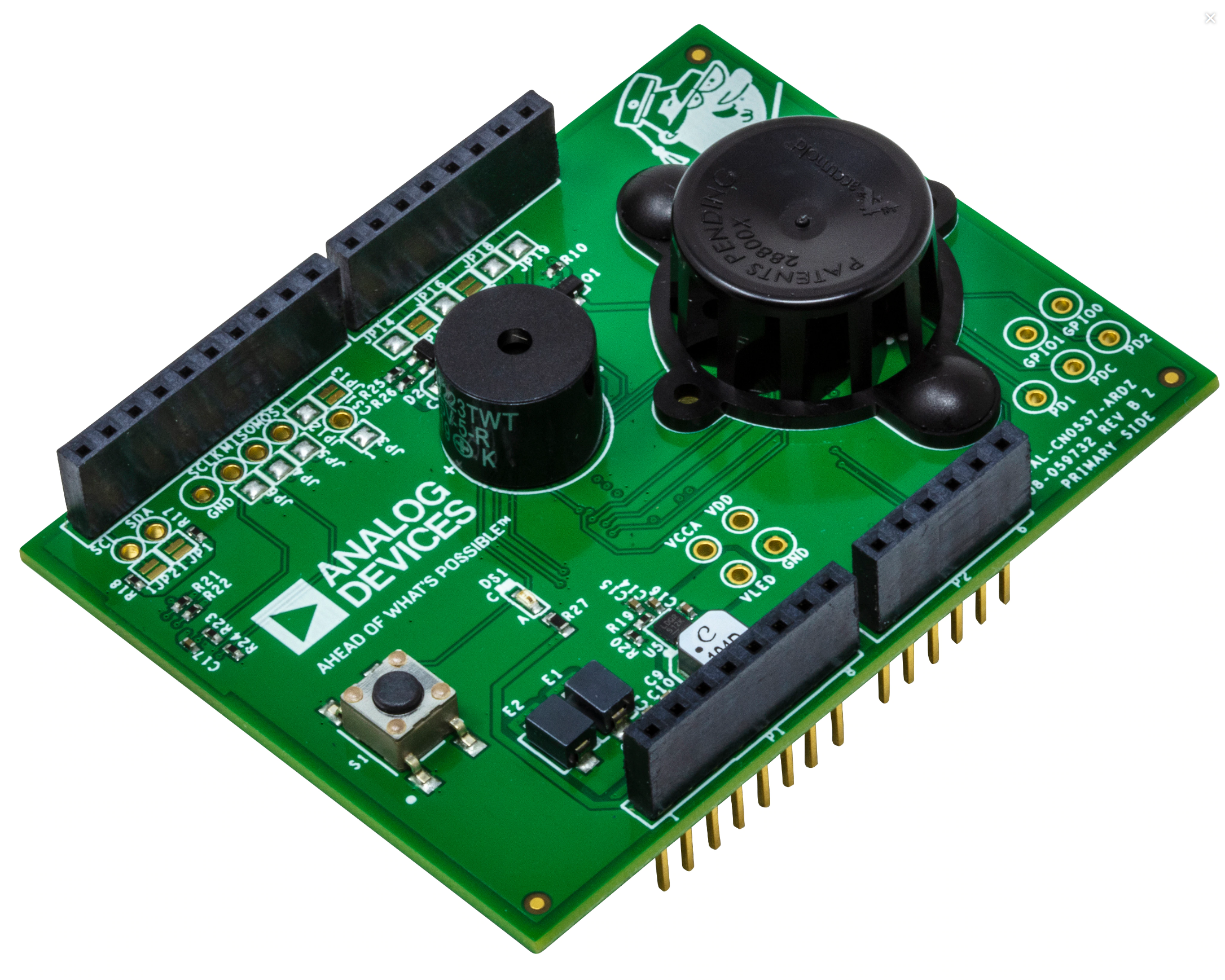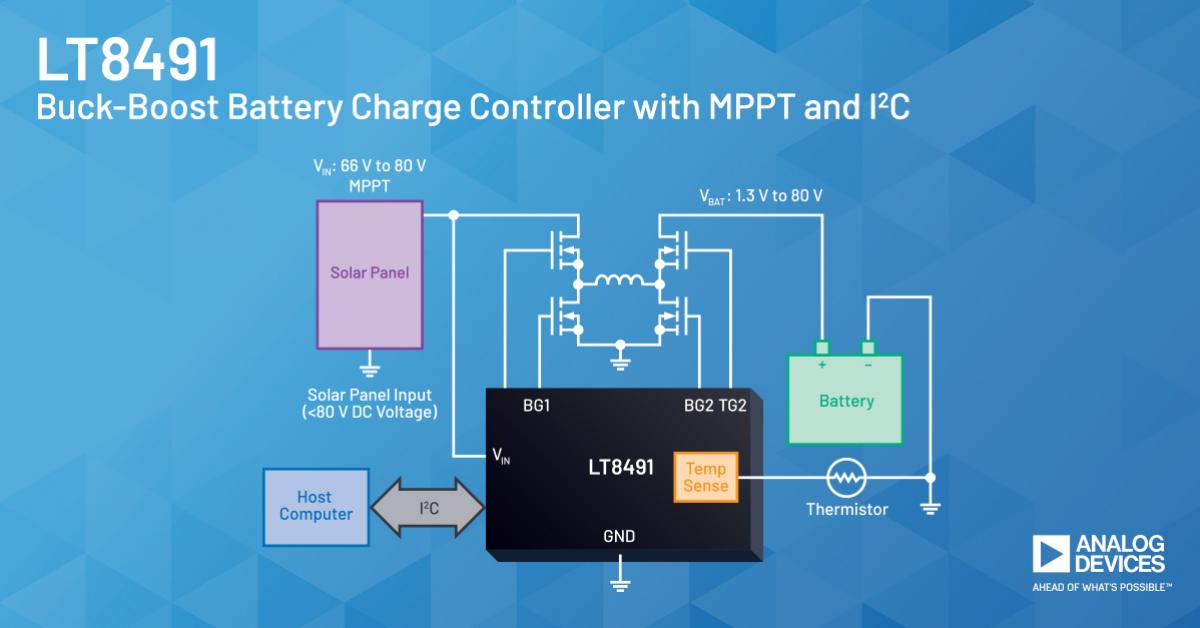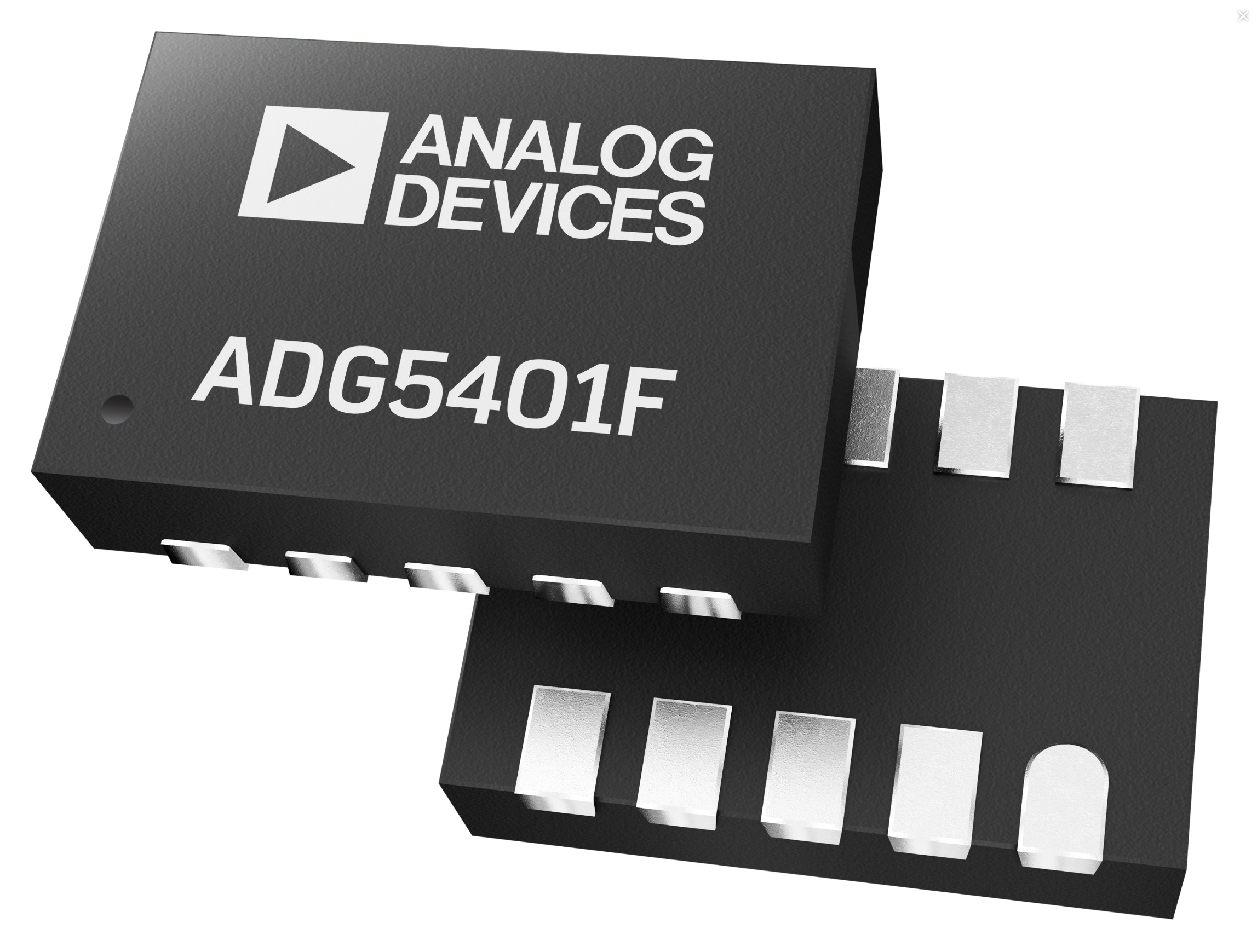 IC
ADG5401F SPST Switch has Low ON resistance
Analog Devices' ADG5401F fault protection,10 Ω Ron, SPST switch with 1 kΩ feedback channel ADI's ADG5401F is a single-pole/single-throw (SPST) low on-resistance switch that features overvoltage protection, power-off protection, and overvoltage detection on the source pin. The...
Continue Reading
Subscribe to Blog via Email
Join 97,592 other subscribers
Archives