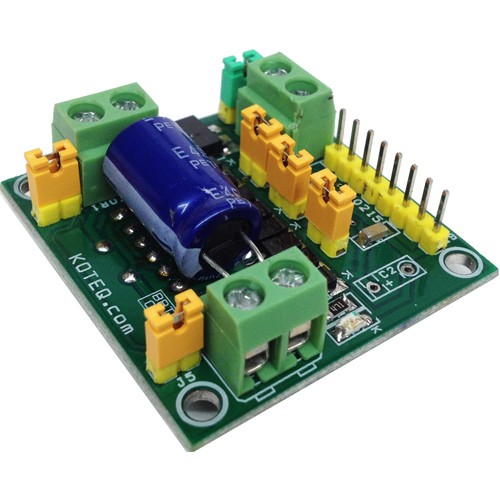 Motor
Dual DC Motor Driver For Robot with L298
Dual Motor L298 H-Bridge Control project can control two DC motors connected to it. The circuit is designed around popular dual H-Bridge L298 from ST. This board can be configured to drive a single motor with high current rating also. This can be achieved with the help of jumpers on...
Continue Reading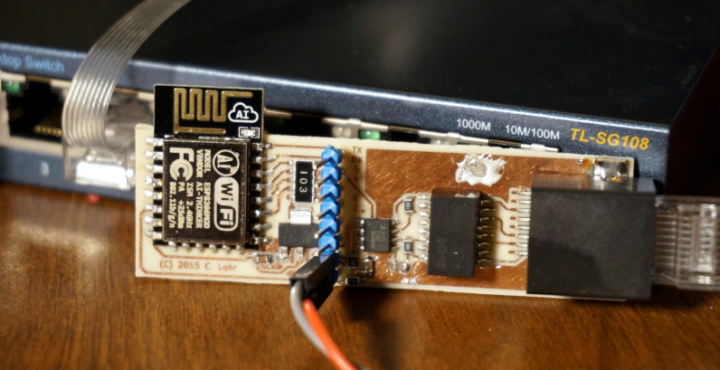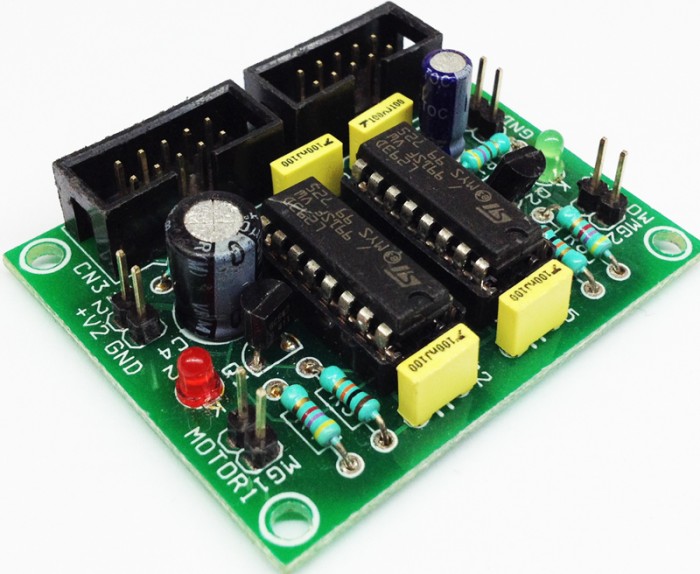 Motor
Dual DC Motor driver using two L293D
Dual DC Motor driver using two L293D IC. The L293D device is quadruple high-current half-H driver. The 293D is designed to provide bidirectional drive current up to 600mA a voltage from 5V to 36V. It provides 600mA +600mA on each channel suitable for mini hobby robots. The board been...
Continue Reading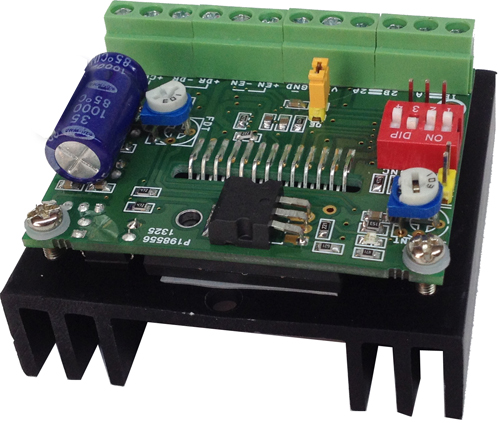 Motor
4A Bipolar Stepper Motor Driver Based on LV8727E
The Project is based on LV8727E IC from ON Semiconductor. The LV8727 is a PWM current-controlled micro step bipolar stepping motor driver. This driver can provide eight ways of micro step resolution of 1/2, 1/8, 1/16, 1/32, 1/64, 1/128, 1/10, 1/20, and can drive simply by the step...
Continue Reading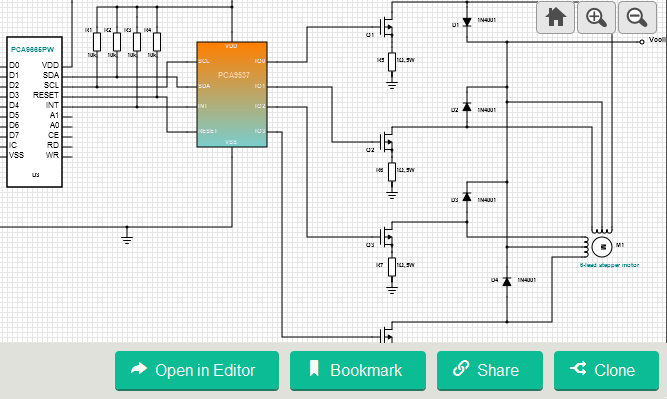 Motor
Unipolar Stepper Motor Driver Circuit
This unipolar stepper motor driver circuit is used to drive a 12V unipolar stepper motor with a current rating of 1.25A. It uses PCA9537 IC, which is a 10-pin CMOS device that provides 4 bits of General Purpose I/O (GPIO) expansion with interrupt and reset for I2C-bus/SMBus...
Continue Reading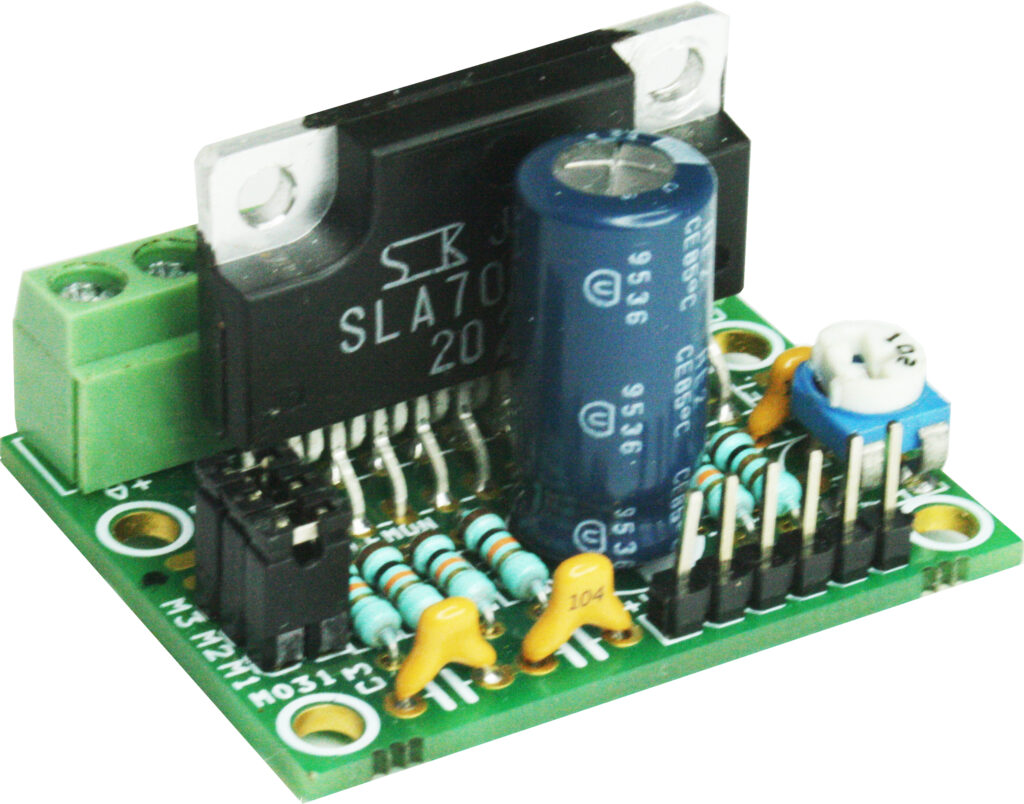 Motor
3A Unipolar Stepper Motor Driver
This tiny Unipolar stepper motor driver has been designed around SLA7078MPR IC from Sanken, It is unipolar stepper Motor driver can handle current up to 3 Amps, micro-stepping up to 1/16 steps. On-board Jumpers to set the Micro-stepping, Preset (Potentiometer) to set the...
Continue Reading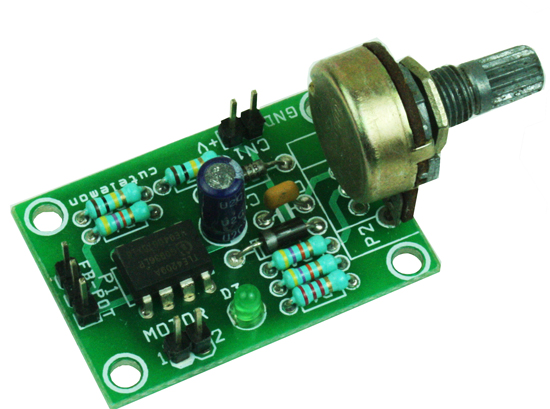 Motor
DC Servo Motor Driver – Analog Closed Loop Control
Versatile project has been designed to use in automotive application and industrial servo control application. This project provides all active necessary functions for closed loop servo system using Brushed DC Motor and potentiometer mounted on output shaft of DC Motor Gear. This...
Continue Reading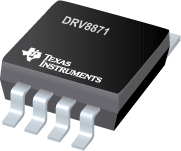 IC
DRV8871 – 3.6A Brushed DC Motor Driver
The DRV8871 is a brushed-DC motor driver for printers, appliances, industrial equipment, and other small machines. Two logic inputs control the H-bridge driver, which consists of four N-channel MOSFETs that can control motors bidirectionally with up to 3.6-A peak current. The inputs...
Continue Reading
Join 97,426 other subscribers

Archives