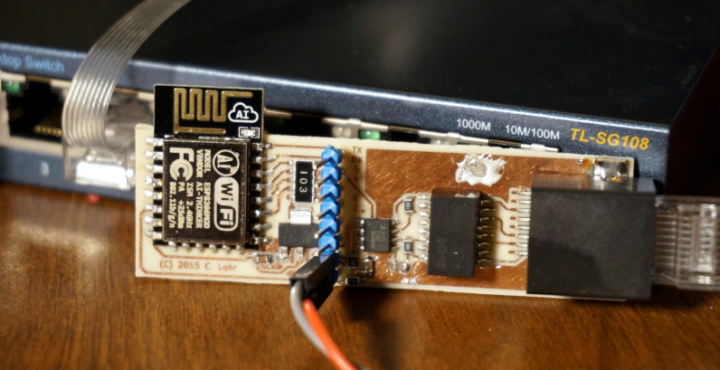 ESP8266 + I2S = Software-based 10-Base-T Ethernet Driver
cnlohr @ github.com wanted to have an Ethernet interface for ESP8266 so he build one. more details on hackaday.
This is a relatively unreliable and coincidentally functional ESP8266 Ethernet driver. It only uses two pins on the ESP, the I2S pins, but does provide Ethernet. It does all its own manchester encoding/decoding, framing, FCS, etc. It mimics the ENC424J600 stack found in avrcraft and borrows the IP, ARP, UDP and TCP stacks from that project, too.
ESP8266 + I2S = Software-based 10-Base-T Ethernet Driver – [Link]
Join 97,426 other subscribers

Archives