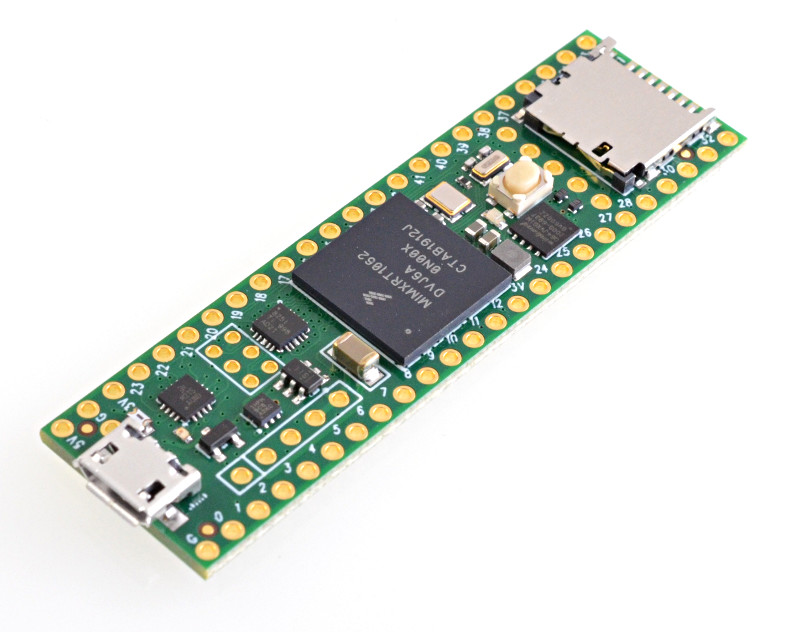 Teensy 4.1 is the first Microcontroller Board to come with 100Mbit Ethernet coupled with 600MHz 32- bit microprocessor
Teensy is another line of microcontroller boards designed to offer maximum I/O capabilities backed up by fully featured software libraries to run on Arduino. Loved by makers around the world for a number of reasons, these Arduino compatible boards have proven to be an astounding development platform in a small form capable of implementing many types of projects. They are usually built around high-performance 32-bit ARM chips that offer faster clock speeds, expanded set of hardware peripherals, and extended serial communication ports.
Just like other popular platforms, Teensy development boards have gone through many iterations each with different computing power, pins, and performance specifications. Just last year, the Teensy 4.0 priced at $19.95 was released, and now v 4.1, an update of the already mighty 4.0 has been added to the league.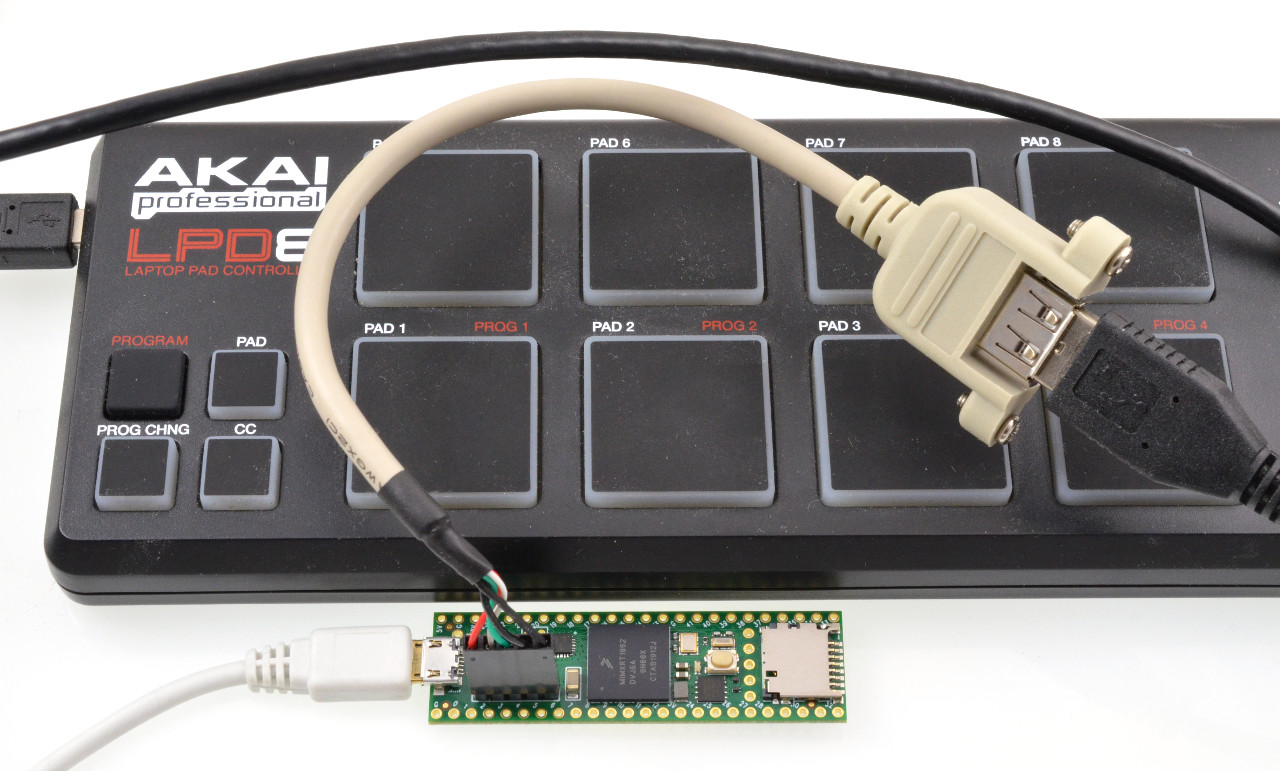 One big addition to the newly released Teensy 4.1 is the fast Ethernet to support low latency and high bandwidth applications. It is a bigger size than the 4.0 but adds more peripherals, memory, and GPIOs. PJRC, however, says that both Teensy 4.1 and 4.0 serve different segments of the market, so one is not a replacement for the other.
"Not every project requires so much or extra memory. Teensy 4.0 fills those needs. But when you do need more I/O, more memory, fast Ethernet, or connecting USB devices or fast SD card access, the larger Teensy 4.1 brings this extra I/O capability to a platform designed for real-time use with fast 600 MHz M7 performance."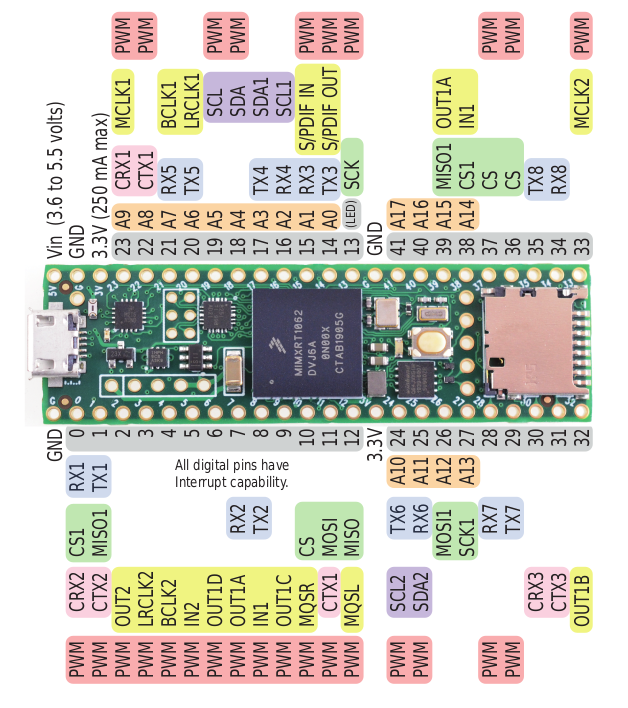 Highlight features of the Teensy 4.1 include:
NXP i.MX RT1062 Arm Cortex-m7 processor running at 600 MHz
8MB Flash storage and 1024 KB RAM
MicroSD socket and footprints for 2x extra QSPI chips plus program memory
1x micro USB port for power and programming
6-pin Ethernet header via 10/100 Mbit DP83825 PHY for networking
2x USB ports of 480 MBit/sec
2x I2S and 1x S/PDIF Digital Audio
1x SDIO native SD (4 bit)
35x PWM pins, 40x digital pins, 18x analog pins, 8 serial ports and 2x ADCs on chip
3x SPI, 3x I2C
5V Power supply via USB port
Cryptographic Acceleration and Random Number Generator
Dimension: 7.2 x 4.8 cm
More details on the Teensy 4.1 can be found on PJRC news page or the product page where it sells for $26.95. The Ethernet adapter is also available as a DIY project on the 4.1 Ethernet project link.