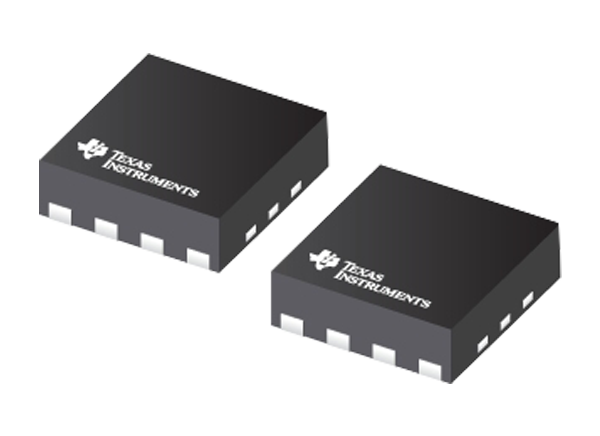 Texas Instruments DRV8212 12V, 2A Low Voltage H-Bridge Motor Driver
Texas Instruments DRV8212 12V, 2A Low Voltage H-Bridge Motor Driver provides PWM, PH/EN, and half-bridge control interfaces and low-power sleep mode. The DRV8212 Motor Driver is integrated with four N-channel power FETs, a charge pump regulator, and protection circuitry. The triple charge pump architecture allows the device to operate down to 1.65V to accommodate 1.8V supply rails and low-battery conditions. The charge pump integrates all capacitors to reduce the overall solution size of the motor driver on a PCB and allows for 100% duty cycle operation.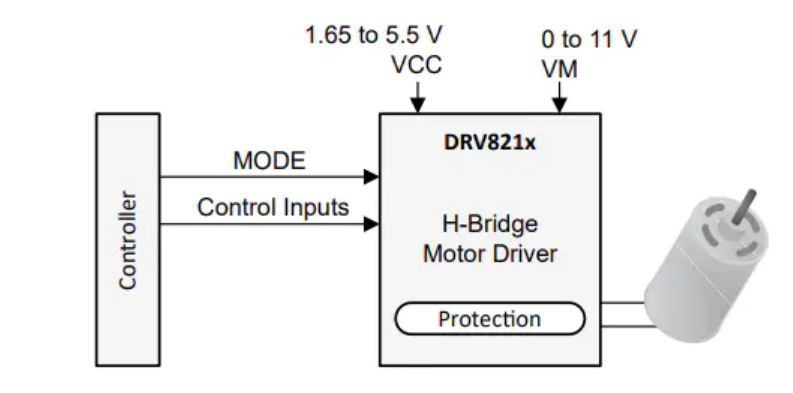 The TI DRV8212 supports multiple control interface modes including, PWM (IN1/IN2), phase/enable (PH/EN), independent half-bridge, and parallel half-bridge. Each interface supports a low-power sleep mode to achieve ultra-low quiescent current draw by shutting down most internal circuitry. The device supplies up to 4A peak output current and operates with a supply voltage from 1.65V to 5.5V.
Robust internal protection features are available on the DRV8212, including supply under-voltage lockout (UVLO), output overcurrent (OCP), and device overtemperature (TSD).
The DRV8212 is part of a family of devices that come in pin-to-pin scalable RDS(on) and supply voltage options to support various loads and supply rails with minimal design changes. This family of devices includes DRV8210, DRV8210P, DRV8212, DRV8212P, and DRV8220.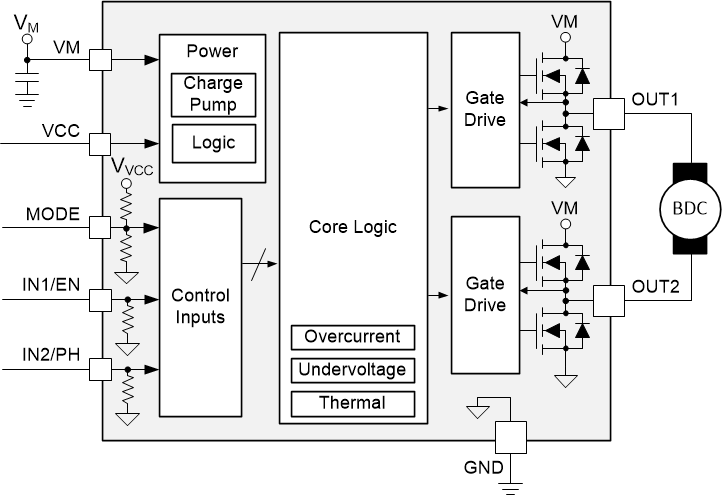 Features
N-channel H-bridge motor driver

MOSFET on-resistance: HS + LS 280mΩ
Drives one bidirectional brushed DC motor
Two unidirectional brushed DC motors
One single- or dual-coil latching relay
Push-pull and bistable solenoids
Other resistive, inductive, or LED loads

1.65V to 11V operating supply voltage range
High output current capability:

Full-bridge: 4A peak
Half-bridge: 4A peak per output
Parallel half-bridge: 8A peak

Multiple interfaces for flexibility and reduced GPIO
Standard PWM Interface (IN1/IN2)
Supports 1.8V, 3.3V, and 5V logic inputs
Ultra-low-power sleep mode

<84.5nA @ VVM = 5V, VVCC = 3.3V, TJ = 25°C
Timed auto-sleep mode to reduce GPIO

Protection features

Undervoltage lockout (UVLO)
Overcurrent protection (OCP)
Thermal shutdown (TSD)

Family of devices
more information: https://www.ti.com/product/DRV8212
Join 97,426 other subscribers

Archives