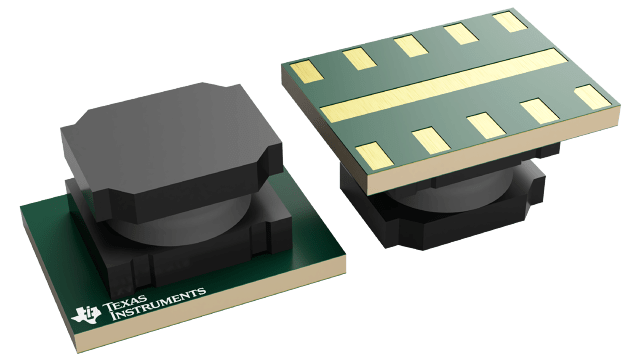 Texas Instruments TPSM265R1 Power Module with Ultra-Low IQ
Texas Instruments TPSM265R1 Power Module with Ultra-Low IQ is a compact, easy-to-use module that fully integrates a controller, MOSFETs, and an output inductor. The TPSM265R1 Power Module operates over a wide input voltage range up to a maximum continuous input voltage of 65V. The Power Module is designed to quickly and easily implement a power design in a small PCB footprint.
The TI TPSM265R1 Power Module features two fixed output voltage options, 3.3V and 5V, and an adjustable output voltage option that can be adjusted from 1.223V to 15V. Additionally, each option has a load current rating of 100mA. The TPSM265R1 operates in Pulse Frequency Modulation (PFM) mode, delivering optimal efficiency at light loads. The control scheme does not require loop compensation, providing excellent line and load transient.
The TPSM265R1 offers many features while being designed for small size and simplicity. These features include precision enable, adjustable UVLO, and hysteresis that allows for specific power-up and power-down requirements. Selectable/adjustable start-up timing options entail minimum delay (no soft start), internally fixed (900µs), and externally programmable soft-start via an external capacitor. An open-drain PGOOD indicator can be used for sequencing and output voltage monitoring.
The TPSM265R1 Power Module is available in a tiny 2.8mm × 3.7mm × 1.9mm package, ideal for space-constrained applications.
Features
Wide input voltage range of 3V to 65V
Output voltage options:

Adjustable 1.223V to 15V
Fixed 3.3V or 5V

100mA output current
10.5µA quiescent current
±1% internal voltage reference
PFM mode of operation
–40°C to 125°C ambient temperature range
Active slew rate control for low EMI
Meets CISPR11 (EN55011) EMI standards
Monotonic start-up into a pre-biased output
Power-good flag
Precision enable and input UVLO with hysteresis
Thermal shutdown protection with hysteresis
2.8mm x 3.7mm x 1.9mm package
Create a custom regulator design with the TPSM265R1 using WEBENCH® Power Designer
Block Diagram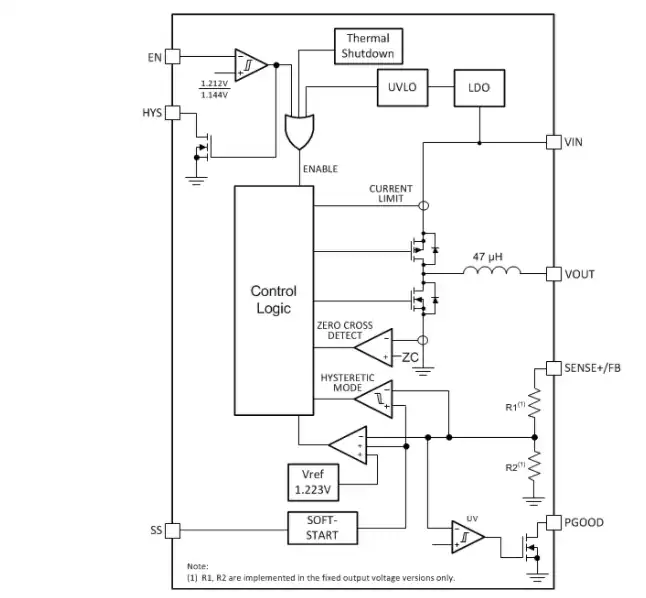 more information: https://www.ti.com/product/TPSM265R1
Join 97,426 other subscribers

Archives