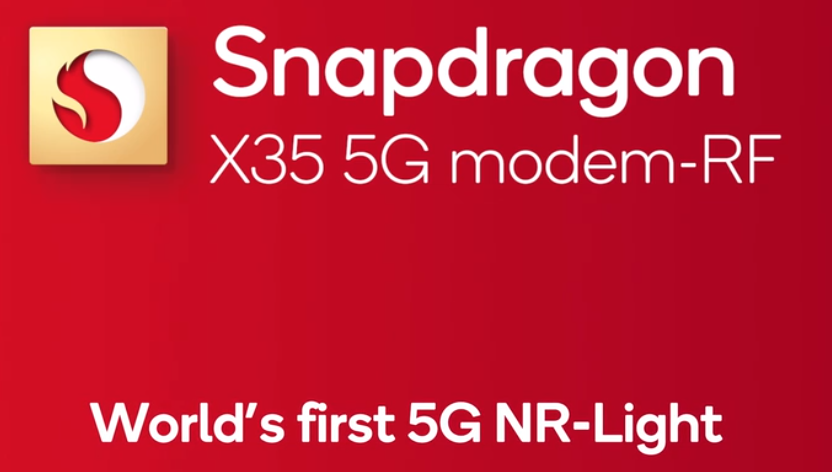 The Snapdragon X35 5G Modem-RF System debuts the first 5G NR light Modem RF system in the world, showcasing a simplified and optimized architecture along with system enhancements to broaden the 5G ecosystem and power the 5G connected intelligent edge. Snapdragon X35 introduces 5G for mid-tier use cases like smartwatches, AR glasses, entry-level broadband, and more with the world's first release 17 NR-Light modem. Snapdragon X35 combines power efficiency, advanced performance, and a small footprint to help OEMs build compact 5G devices.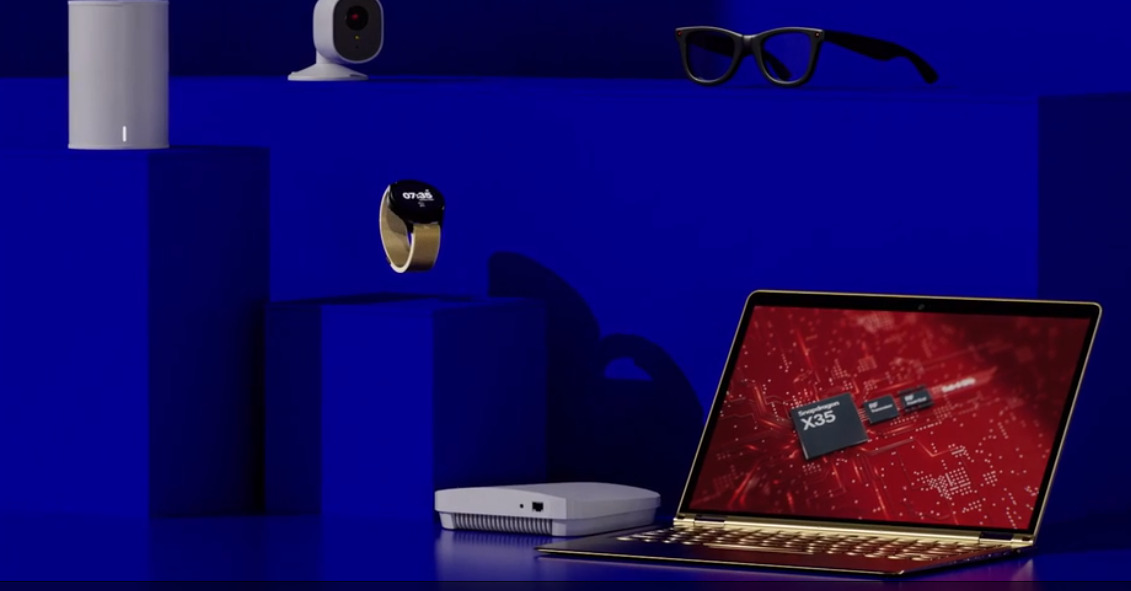 Snapdragon X35 lets compact 5G devices work longer and from more places thanks to its battery efficiency, 5G coverage, and location accuracy. In a fast-changing world, increased uplink speeds with low latency provide real-time experiences. Snapdragon X35 powers new 5G use cases while integrating with existing devices and networks. This optimized design and rapid scaling of 5G services speed up and future-proofs the migration from LTE CAT 4+ devices to a unified 5G network.
In particular, the Snapdragon X35 supports 5G NR-Light, also known as RedCap, which is referred to as "a new class of 5G" and offers link rates of up to 220 Mbps. It "fills the gap in between high-speed mobile broadband devices and extremely low-bandwidth NB-IoT devices."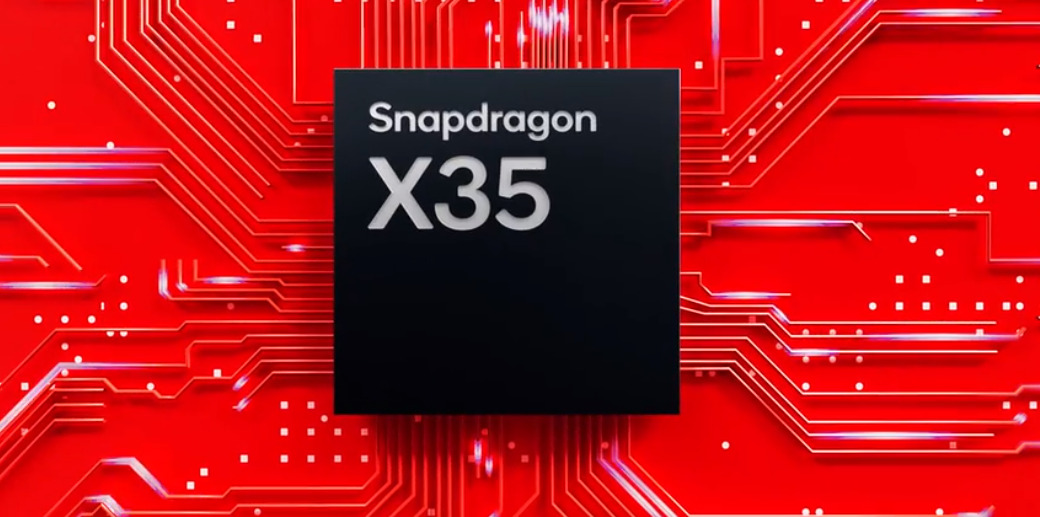 Specifications
It is NR Sub-6 SA, LTE Cat4, and Multi-Mode.
Also, it supports 20MHz bandwidth, 1RX/2RX, 1TX, Half-Duplex FDD (HD-FDD), global support for VoNR and VoLTE, and support for dual-frequency GNSS (L1+L5).
Qualcomm QET5100 Envelope Tracking, Qualcomm Smart Transmit Technology, Qualcomm 5G PowerSave Gen 4, and Qualcomm 5G Ultra-Low Latency Suite are all examples of advanced technologies.
It supports both the idle mode and the connected mode.
It can work with both 5G and 4G networks already in place.
It helps with the aggregation of uplink slots.
5G NR-Light, FDD, SA (standalone), TDD, sub-6 GHz, HD-FDD, and LTE are the cellular technologies that are used.
It has one transmit antenna and one receive antenna.
64 QAM is the peak upload QAM.
Cellular Modem-RF Details: Bandwidth of 20 MHz (sub-6 GHz)
Services for calling through VoLTE and VoNR
The top download speed is 220 Mbps, and the top upload speed is 100 Mbps. The top download QAM is 256 QAM.
Location: GNSS Frequency Support, Dual (L1/L5)

You must be a part of a verified company, create a Qualcomm ID, or sign in to your existing account in order to learn more about the Snapdragon X35 and X32 5G NR-Light modems. With customer sampling of the Snapdragon X35 and X32 scheduled to start in H1 2023 and commercial devices anticipated by H1 2024, they do have some additional information about availability. The press release and the product page both contain a few more details.
Join 97,426 other subscribers

Archives