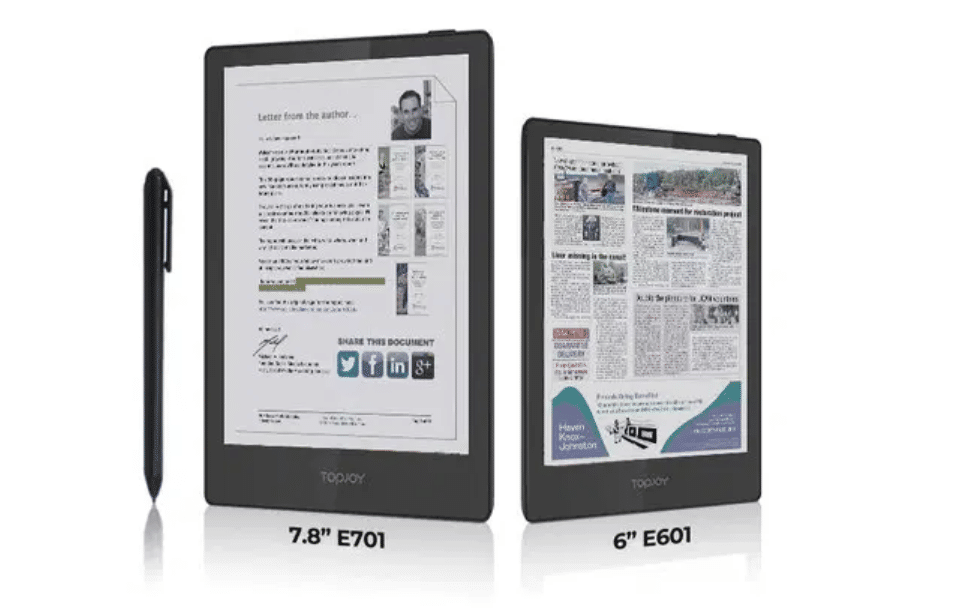 TopJoy Butterfly, a Pocket-Sized True Color DES Screen E-Reader
A campaign has been launched on Kickstarter for TopJoy Butterfly, which is a full-featured, ultra-portable color e-book reader with 6 and 7.8-inch screen size options. TopJoy Butterfly is a versatile reading pad that supports different file formats, and popular reading apps, making your reading experience effortless. Powered by the Android 11 operating system, it is equipped with a true color DES screen, enables 300 PPI for black & white content, and unmatched 150 PPI for color.  It also features a stylus with an eraser. TopJoy enables you to read, sketch, and take notes while giving you the full-color paper-like reading and writing experience. It is portable, lightweight and compact, and an ideal pad for everyday use.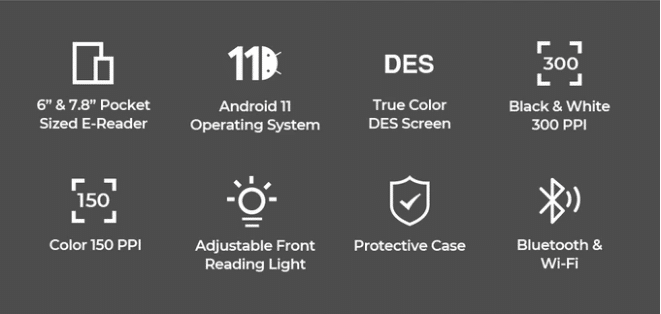 TopJoy features a true color DES screen, which enables it delivers up to 1404*1872px high resolution, and a better reading experience in both monochrome and color, presenting 300 PPI for a sharp and crisp display of black & white content. TopJoy Butterfly's Android 11 OS enables you to have access to basically all book resources on the internet. TopJoy supports virtually any eBook format including EPUB, FB2, MOBI, RTF, PDF, TXT, and other reading apps.
TopJoy Butterfly e-reader comes in 6" and 7.8" inch sizes options, weighing at just 185g and 315g in respectively. They are both ultra-portable, compact, and both options come with a protective case.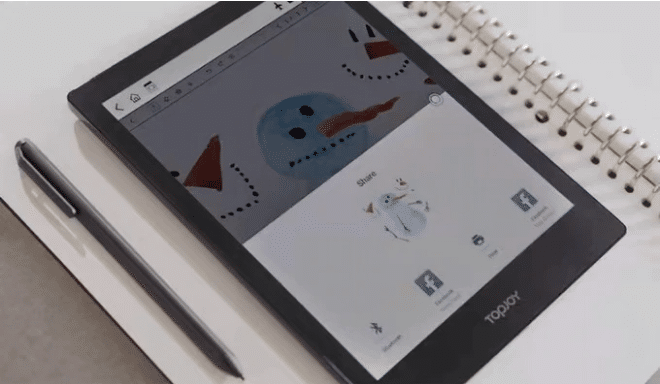 The 7.8-inch TopJoy Butterfly e-reader has a stylus, which enables you to take notes on PDF, EPUB, TXT, and other ebook files. It also supports Wi-Fi and Bluetooth data transfer, so you can move or share your files. The Note feature of TopJoy 7.8″ e-reader enables you to make sketches or leave your handwriting with the 4096-level stylus with an eraser.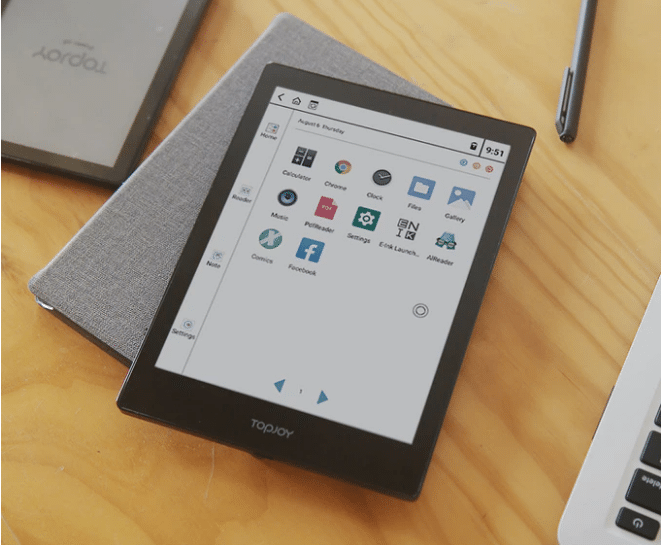 TopJoy Butterfly greatly reduces eye fatigue and strain due to its adjustable built-in reading front light and the diffuse reflection technology inside. Also, its glare-free DES screen doesn't reflect unwanted light toward your eyes. Another good feature of TopJoy Butterfly is its built-in noise-canceling microphone & BOX speaker, which are perfect for quiet reading sessions before bed while listening to an audiobook, it is also ideal for nighttime stories with your kids.
When it comes to power, TopJoy offers a 3.8V 1500mah/3200mah battery (6 inch/7.8 inch). It provides up to 35 or 70 days standby time (6 inch/7.8 inch) before you have to recharge it, depending on which model you're using. TopJoy Butterfly is embedded with a 1.8GHz 4 Core processor and 2GB RAM & 32GB ROM, giving it fast speed and quick response.
For more information about this project, visit the campaign page on Kickstarter.
[via
www.cnx-software.com
]
Join 97,426 other subscribers

Archives