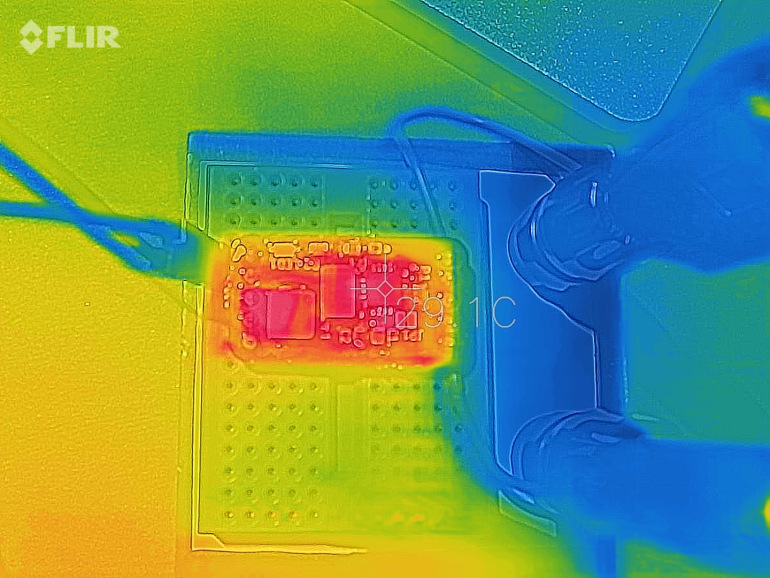 TPS61092 Boost Converter on Test Bench
luckyresistor.me tests his TPS61092 boost converter with a thermal camera and shares the results.
For my current project I searched for a good boost power converter which is able to deliver continuous 400mA power for various sensors.

There are an endless number of good boost converters around, but not many can be hand soldered to a board. I would really like to see some like the TPS61092 with SOIC or similar packages. The biggest problem seems to be the heat transport, why most chips have to be mounted flat on the board.
TPS61092 Boost Converter on Test Bench – [Link]