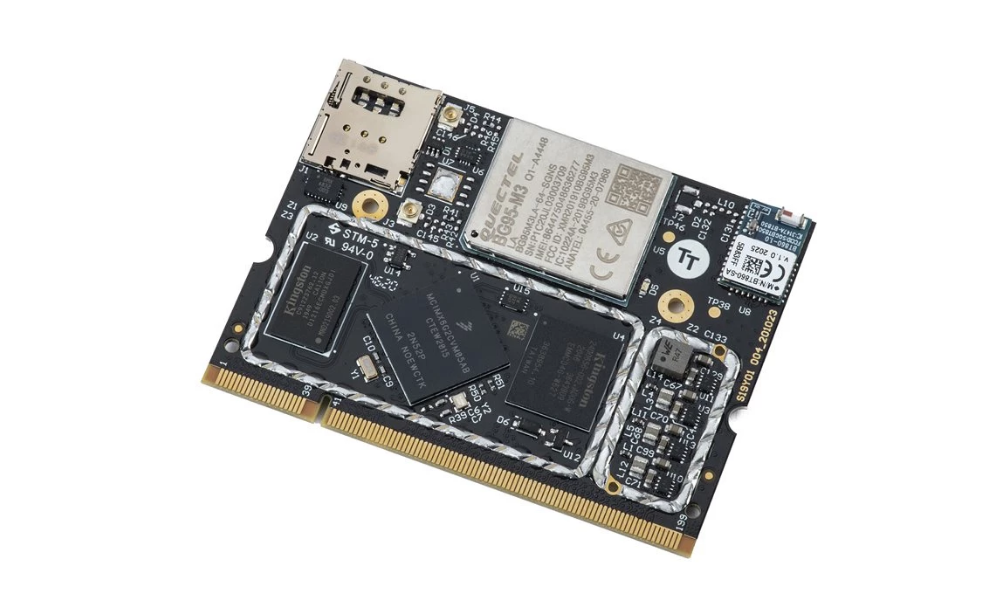 TT Electronics launches S-2CONNECT series for connected IoT applications
The Internet of Things (IoT) modules are revolutionizing and improving the way we work with wireless systems in the industrial environment. IoT modules come with a wide range of wireless technology standards, and they provide a variety of features that can impact the success of IoT applications. The fundamental duty of any IoT module is to connect anything to wireless networks. Wireless sensor networks are one of the classic examples of an IoT system. They are the wireless networks that monitor physical or environmental conditions and pass their data through the network to the central location for analysis and processing. The wireless technologies used in IoT modules can range from 5G, 4G, and 3G cellular solutions to Bluetooth and LoRa. IoT modules are useful in industrial sensor-based applications, automotive applications, intelligent road systems, enterprise applications, and many more intelligent systems.
Latest IoT embedded modules are system on a module (SOM), a board-level circuit that integrates a system function in a single module. SOMs are highly suitable for connected IoT applications. TT Electronics recently launched the new S-2CONNECT Creo SOM, a robust, scalable, and cost-effective embedded system-on-module platform for rapid IoT deployment. It is the perfect solution for building wireless systems that deal with real-time sensing and positioning data.
According to the TT Electronics team,
"The system-on-module board is designed for engineers, programmers and developers who are charged with reducing R&D risk and fast-tracking their IoT applications development using a pre-certified system-on-module (SOM) board with cellular connectivity."
The board features a powerful ARM Cortex-A7 processor with embedded Linux OS, 4GB flash memory, 256MB RAM, and a TPM (Trusted Platform Module) integrated security cryptoprocessor that helps you with generating, storing, and limiting the use of cryptographic keys. Besides, the SOM consists of an eSIM and 3FF micro SIM-card holder with an optional cellular connectivity subscription. The SOM, moreover, supports a wide range of interfaces for connecting peripherals such as Bluetooth, GNSS for positioning, and serial interfaces. This flexibility makes it suitable for various applications such as automation, asset tracking, mobile healthcare, and broader industrial IoT.
The highly integrated SOM solution provides the following benefits for IoT applications:
Ready to use advanced SOM
Access to the latest technology
Reduce R&D Risk
Accelerate development and time to market
Improved efficiency
Reduced carbon footprints
Enabled data-led business decisions
No need for unnecessary maintenance
The company says:
"To meet the rising demand for connected applications, speed to market is critical and the right development tool can accelerate the process. Even experienced developers and integrators can benefit from solutions that provide the hardware, software, firmware, connectivity and cloud-based services that will reduce time-to-market," commented Kjell Karlsson, Managing Director at TT Electronics.

"In addition, the connectivity landscape is changing and as networks move towards switching off and sunsetting their 3G and 2G infrastructure, the S-2CONNECT Creo SOM has been designed with future-proof LTE Cat M1 and NB-IoT technology to give customers confidence in a solution that will stand the test of time."
The S-2Connect series can be found here. An online software development kit (SDK) is also available for developers, and an evaluation kit to complement the S-2CONNECT Creo SOM was set to in summer 2021.
Source: https://www.ttelectronics.com/news-events/news/s-2connect-creo-som/