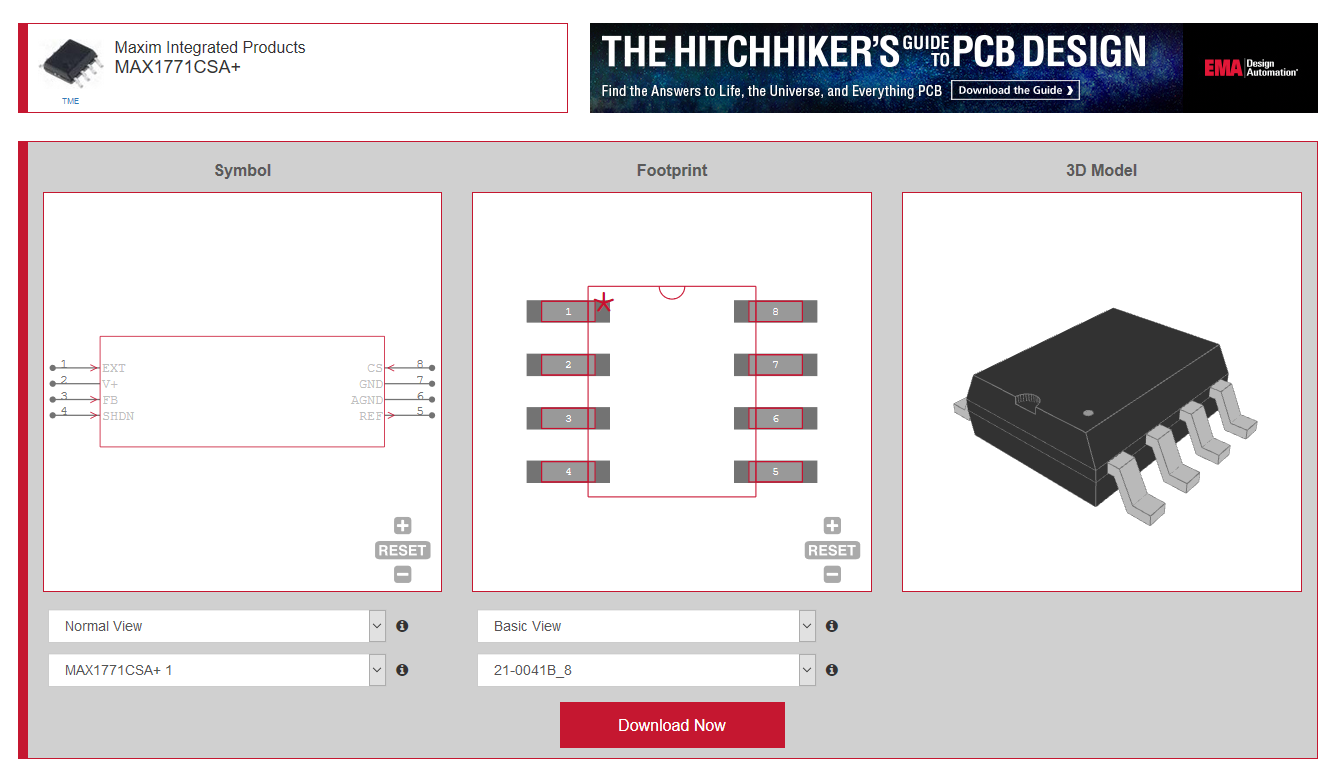 Ultra Librarian Model Cloud covers over 85,000 Maxim products
EMA Design Automation has launched its Ultra Librarian Model Cloud on the Maxim Integrated Products website, covering nearly 100% of their parts. By Julien Happich @ eenewseurope.com:
A primary step in creating the electronic design necessary for these solutions is to create or download the symbols, footprints, and 3D models required by the ECAD and MCAD toolsets used by design engineers.  The addition of the Ultra Librarian Model Cloud download capability to Maxim's website combines part research with CAD model download.  When a user finds a part for their design, they can examine each of the models in different views and detail levels to confirm their part choice.  They can then choose from 29 different CAD formats (including Altium, OrCAD, and SOLIDWORKS), specify preferences on the generated models, and download the ECAD and MCAD models in a seamless online experience.
The models Maxim provides on its website are part of an ongoing collaboration with Ultra Librarian.
The Ultra Librarian team recently created over 7,000 additional part models, verified by both Ultra Librarian and Maxim engineers, bringing the total count to over 85,000 Maxim products.  This gives Maxim nearly 100% model coverage for their entire product line. As Maxim creates new products, the Ultra Librarian team will add models into the Ultra Librarian database so Maxim customers can access them from their CAD tool of choice.
To download CAD models from Ultra Librarian's library of over 15 million parts for free, visit www.ultralibrarian.com.