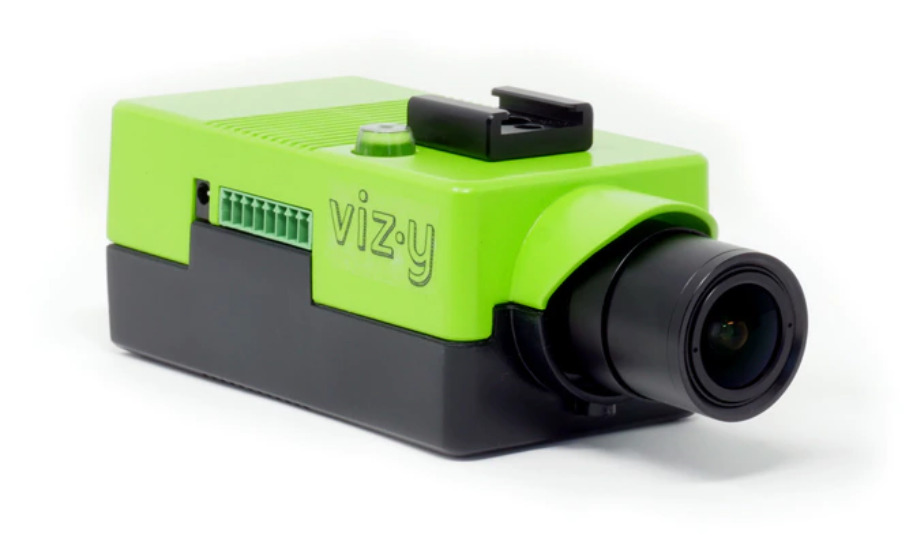 Vizy; Raspberry Pi Based AI Camera Goes Live On Kickstarter
Charmed Labs has launched a campaign on Kickstarter for its Raspberry Pi based AI camera called Vizy. Vizy can be seen as a "powerful platform for AI, scientific and vision applications and a great way to become familiar with and learn AI and image processing." You don't need to know how to program to use Vizy. How does Vizy work? Like a regular camera, Vizy AI camera captures images, processes and interpret the images then perform actions such as:
bird on bird feeder → identify bird species and post a high-quality picture to the cloud
squirrel on bird feeder stealing bird seed → employ squirrel-discouraging technology to remove squirrel and restore order
cat standing near back door → text owner that cat wants to be let outside
Vizy AI camera can also extract data from the stream of images captured by its camera and record the data for later analysis to help answer questions such as:
What are the numbers of cars, bicycles and people per hour on a given thoroughfare?
What are the speeds of these cars, bicycles and people?
Are giraffes visiting the feeder that you installed in your backyard?  If so, how many? What time of day?  And how long are they staying?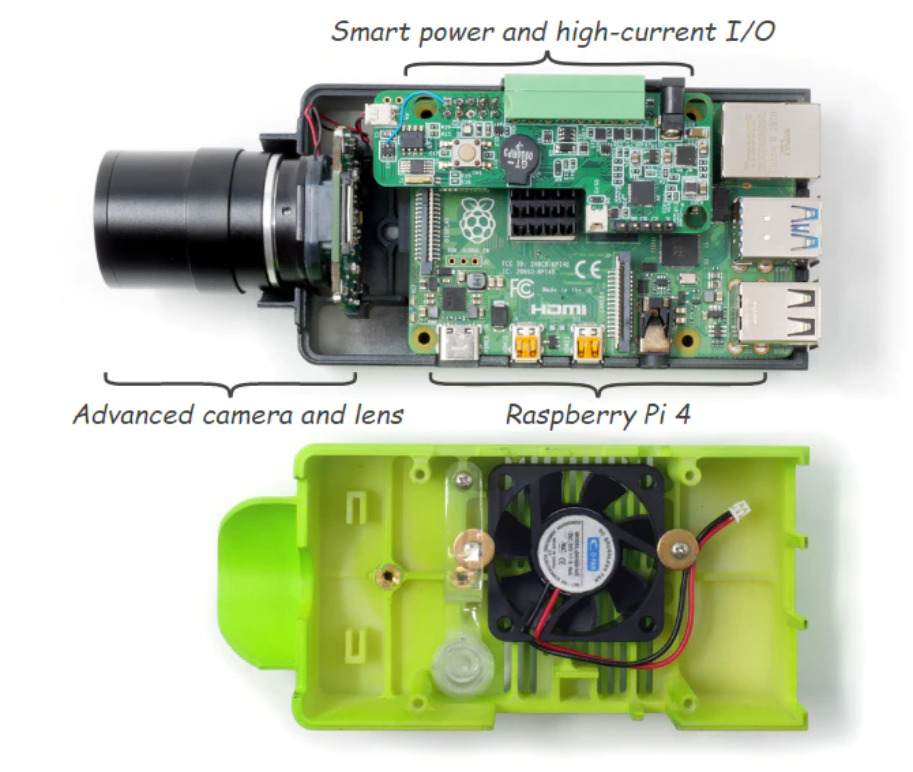 Vizy AI camera features Raspberry Pi 4 CPU, including quad-core ARM processor, up to 8 gigabytes of RAM, WiFi, gigabit Ethernet and 4 USB ports. Its high-resolution camera enables high-quality optics that can capture over 300 frames/second and support both daytime and nighttime viewing. It has an easy-to-use digital and analog I/O with high-current output for controlling motors, solenoids, relays, lighting (and even sprinkler valves!). It enables a web-browser UI can be accessed from your computer, tablet or phone, locally or remotely. Its easy-to-use Python application software enables you to run applications others have written, or customize/write your own. Optional accessories available includes zoom lens, outdoor enclosure, lighting, telescope adapter and 4G LTE cellular modem. Vizy also features deep-learning neural networks that enables detection of objects, people and/or animals straightforward. Finally, processing is done onboard, it doesn't require servers for AI processing, so you don't need a network connection or have to pay a monthly server fee.
Vizy features ready to run applications. These ready to run applications includes:
Birdfeeder: The Birdfeeder application watches your bird feeder and can identify 20 common bird species.  It captures pictures of the birds and uploads them to the cloud (Google Photos) for you to view and see what birds have been visiting your bird feeder.
Motionscope: Motionscope uses Vizy's camera to capture the motion of moving objects.  It can accurately measure the position, velocity and acceleration of each object in each frame. Motionscope can also display graphs of each object's x and y position, velocity and acceleration.  Or if you prefer, Motionscope can provide the raw motion data in spreadsheet form.  Sliders allow you to adjust the spacing of the data points and the size of the time window.
Telescope: The Vizy Telescope application can help explore the night sky.  It can be used with motorized telescope mounts like the Sky Watcher Virtuoso or the Celestron NexStar series. Vizy can control these mounts directly while taking pictures and processing the images.
Pet companion: Pet Companion can detect your dog or cat, take pictures and videos of them and upload them to the cloud for you and your family/friends to enjoy. You can connect to Pet Companion remotely to check on your pet and give them treats, for example.
The Vizy AI camera is a very promising device. However, the project will only be funded if it reaches its goal by Fri, October 30 2020 6:56 PM CET. For more information about the Vizy AI camera, visit the campaign page on Kickstarter. You can also visit vizy's wiki page for documentation and tutorials on creating Vizy applications.
Join 97,426 other subscribers

Archives