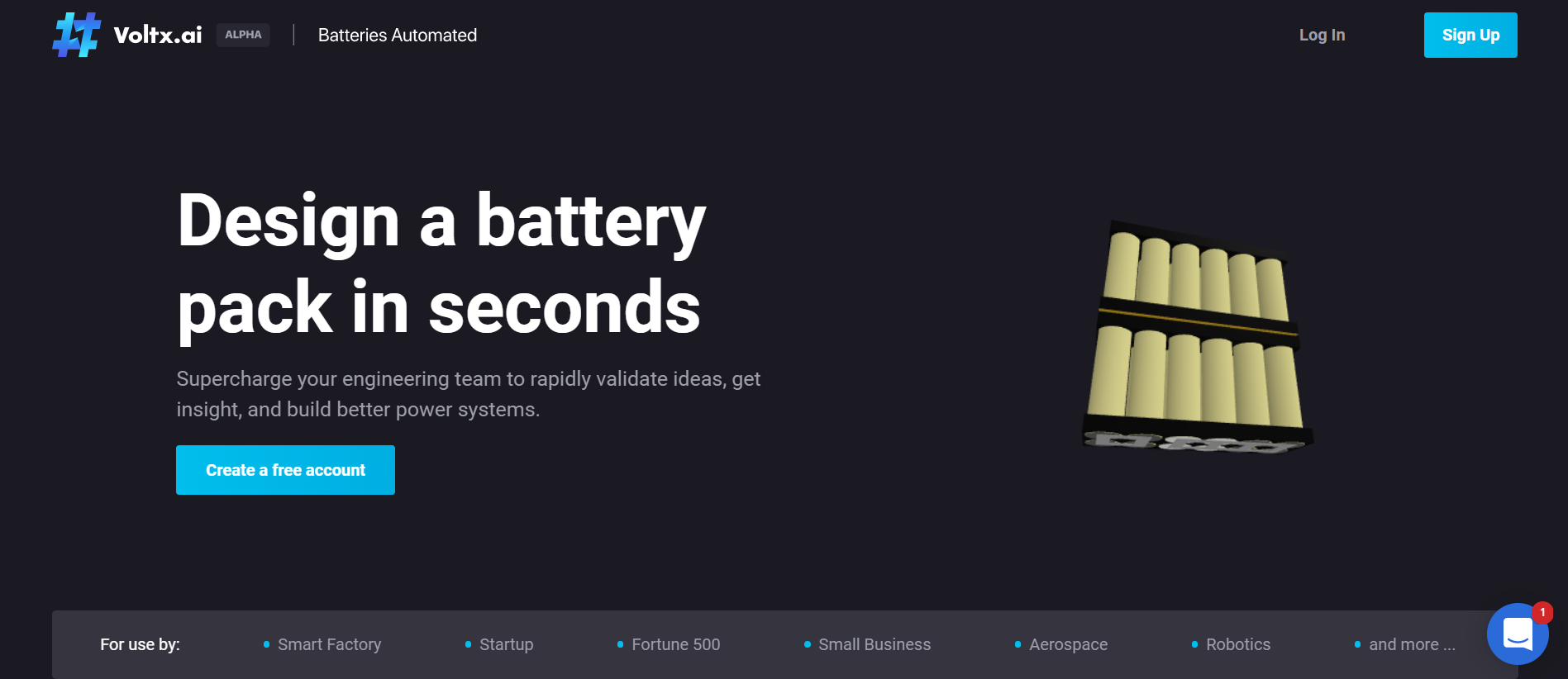 The need for efficiency, speed, accuracy, and consistency in hardware design, in recent times, has spurred on the development of several AI systems that take in boundary parameters and return specifications, designs, and architectures to system designers. One of such tools is the recently launched battery design automation cloud software; Voltx.ai Alpha, developed by Battery Manufacturing expert, Voltaplex Energy.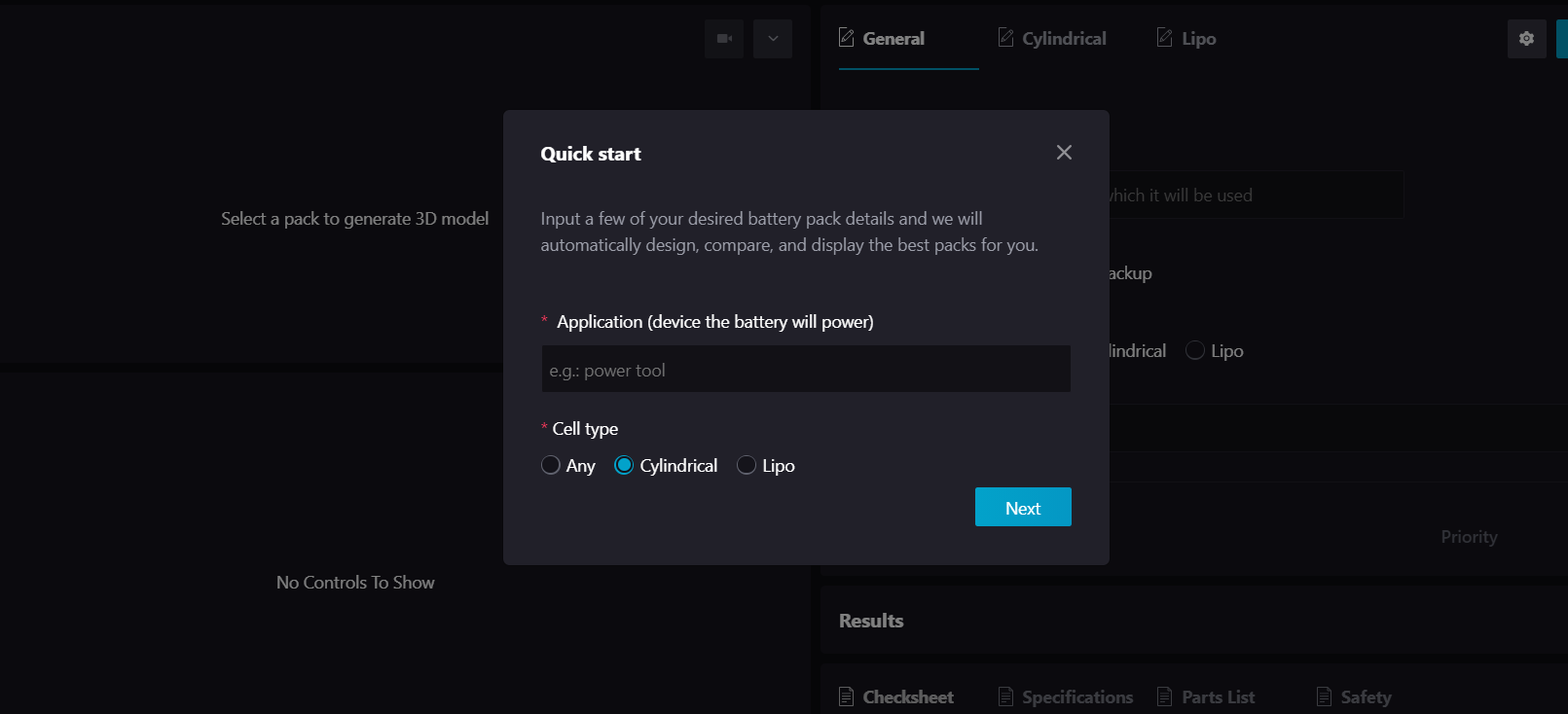 The role of batteries in the current technological landscape cannot be overemphasized. From EVs to renewable energy solutions, and drones, battery packs are key components of the technological solutions that are being developed to reduce humanity's carbon footprints. With the complexity of these solutions and the variations in their power requirements, it only makes sense to have an automated design process that takes care of everything about the battery, allowing designers to focus more time and energy on the other parts of the solutions. This is why Voltx.ai was developed, originally as an internal tool used in manufacturing at Voltaplex, but which after extensive use internally, is now being provided to the public for free usage.
An all-encompassing standard battery design tool, Voltx.ai was designed to give engineering teams the ability to rapidly design, prototype. evaluate, and compare new lithium-ion battery pack designs, at a speed beyond human capacity, generating thousands of manufacturing-ready battery designs per second using a database of real part specifications like cells, holders, wire and so on. The software takes in a few of your desired battery pack details like application, cell type, electrical characteristics like the voltage, current, capacity, etc, and automatically design, compare, and display the best packs for you.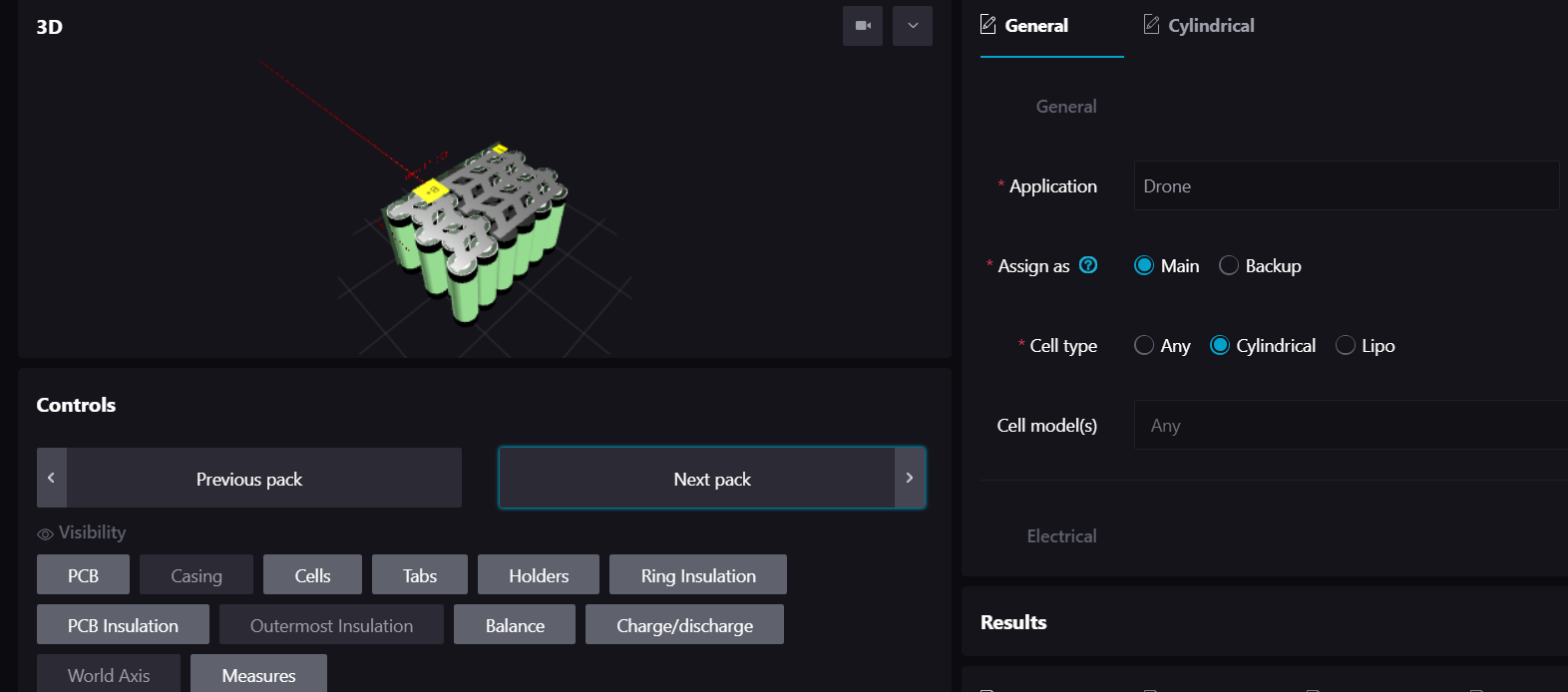 Highlighting the importance of Voltx.ai during its launch, Voltaplex founder, Anton Doos said:
"Automating pack design is a key milestone in the company's quest to automate battery manufacturing from concept to production. AI gives us superhuman abilities to quickly find optimal pack designs out of a search space that no engineering team would ever have the time to create".
Asides from its use in generating pack designs, a major plus for Voltx is its ability to facilitate manufacturing by providing users with the opportunity of getting quotes for their design from Voltaplex, and also generating the files needed for manufacturing. According to Anton,
"some major bottle-necks to automating production lines are solved in an automated design phase. For example, once a pack is represented digitally then commands for an automated welding machine can be generated on-the-fly".
More information on Voltx can be found on the website
Subscribe to Blog via Email
Join 97,951 other subscribers
Archives