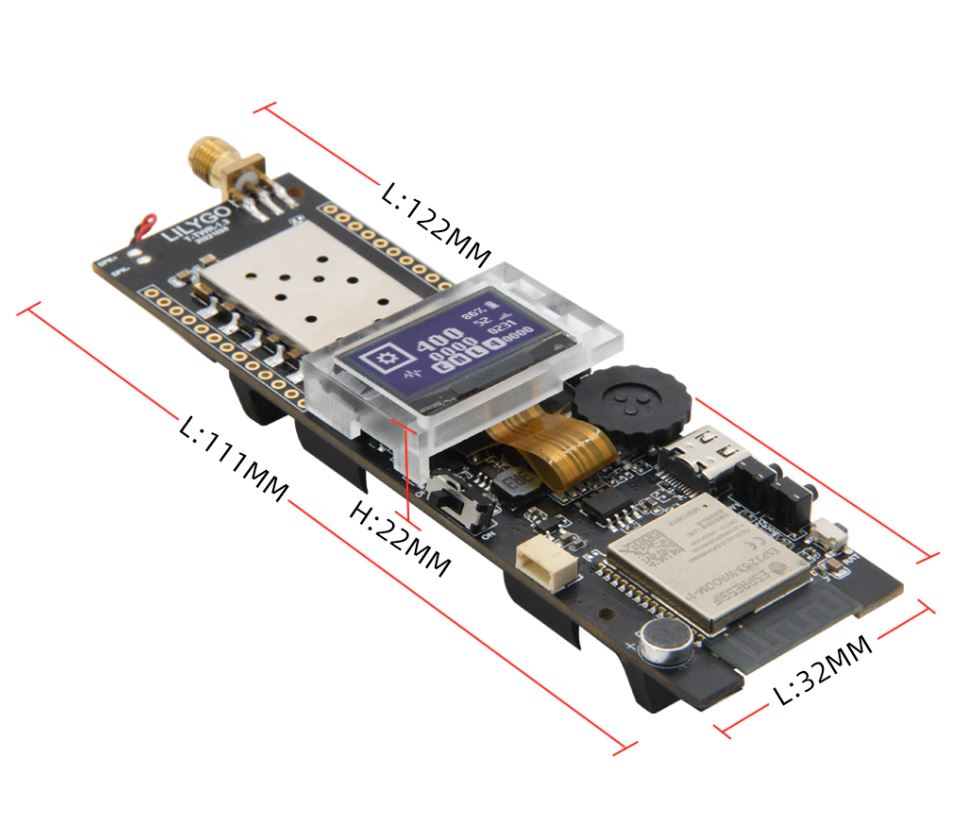 Walkie-Talkie module Built On Tiny ESP32 board
Recently, LILYGO introduced a compact ESP32-S3 gadget that features a Walkie-Talkie module along with additional components like an OLED screen, speaker, microphone, and a slot for a 18650 battery. An ESP32 gadget with a stylus-equipped LCD display was also on show.
The T-TWR is said to have an embedded ESP32-S3-WROM-1-N16R8 microprocessor, as detailed on the product page. Xtensa's 32-bit LX7 dual-core ESP32-S3 processor (up to 240MHz) and 16 MB of flash memory. With Bluetooth 5.0 and Wi-Fi at 2.4GHz, the PSRAM has 8MB of storage.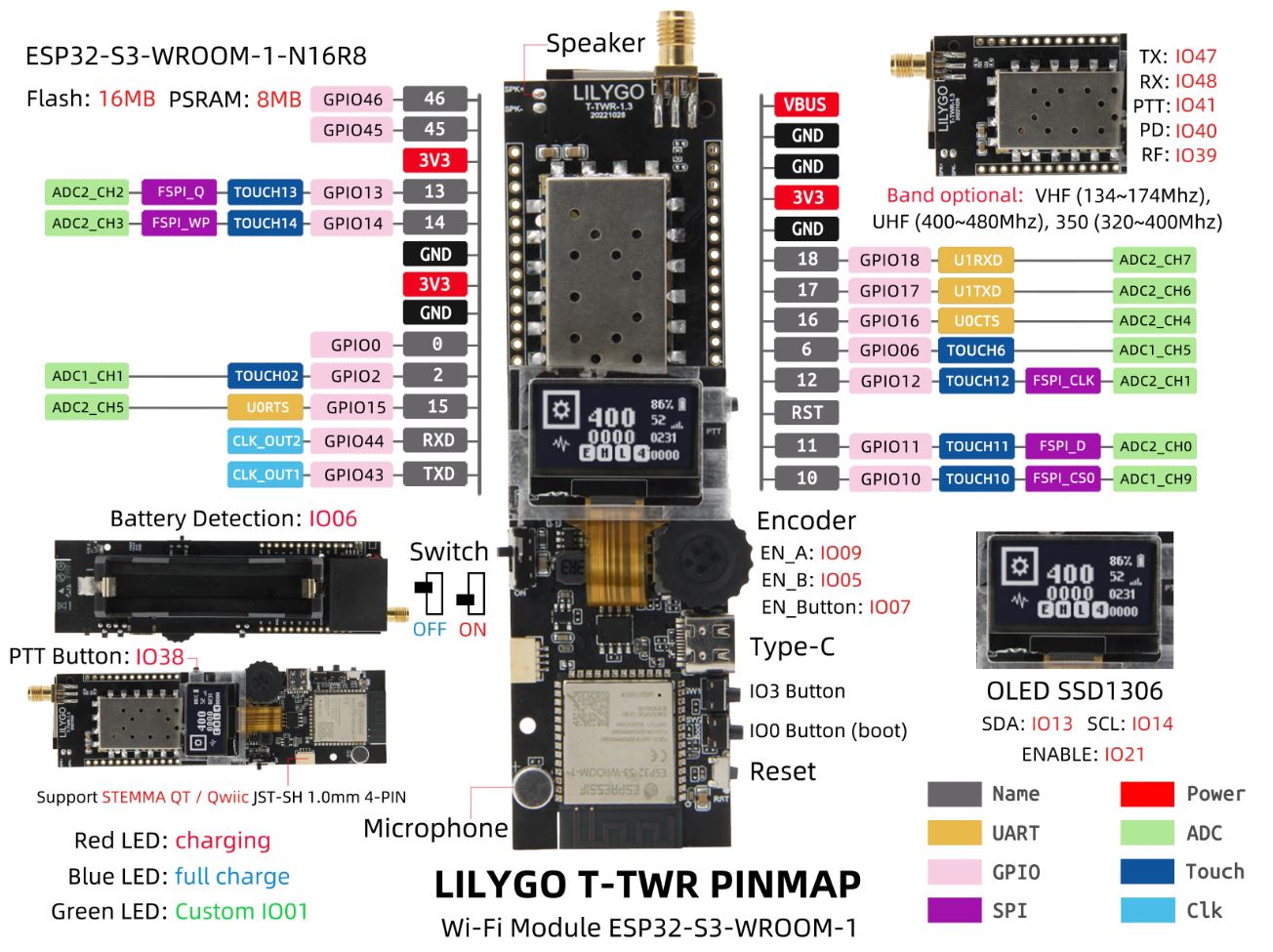 T-TWR pinout
A 0.96-inch OLED LCD display that supports the I2C interface protocol is built within the system; this model is the SSD1306. The built-in walkie-talkie module supports 1.6w/1.8w  and operates at a bandwidth of 12.5KHz/25KHz. The module can also be purchased in additional radio-frequency options, such as UFV, VHF, and 350. In addition to one suitable antenna and two 13-pin headers, the order appears to contain a T-TWR ESP32-S3 module. The necessary information can be found in the GitHub repository linked below.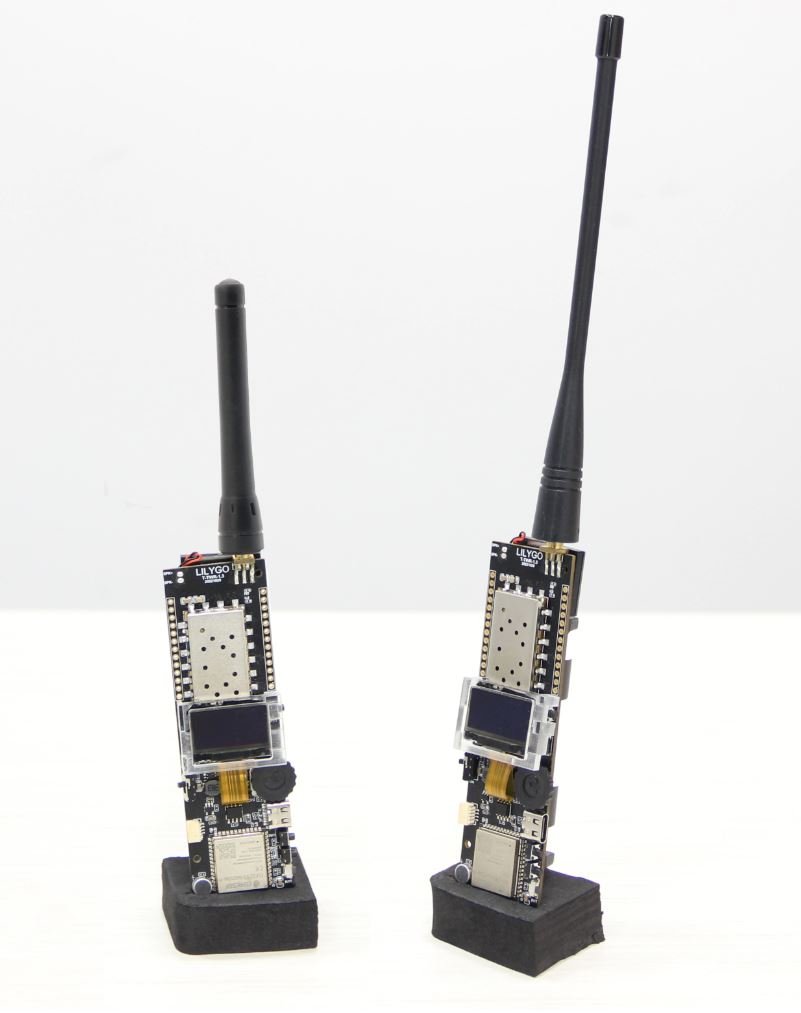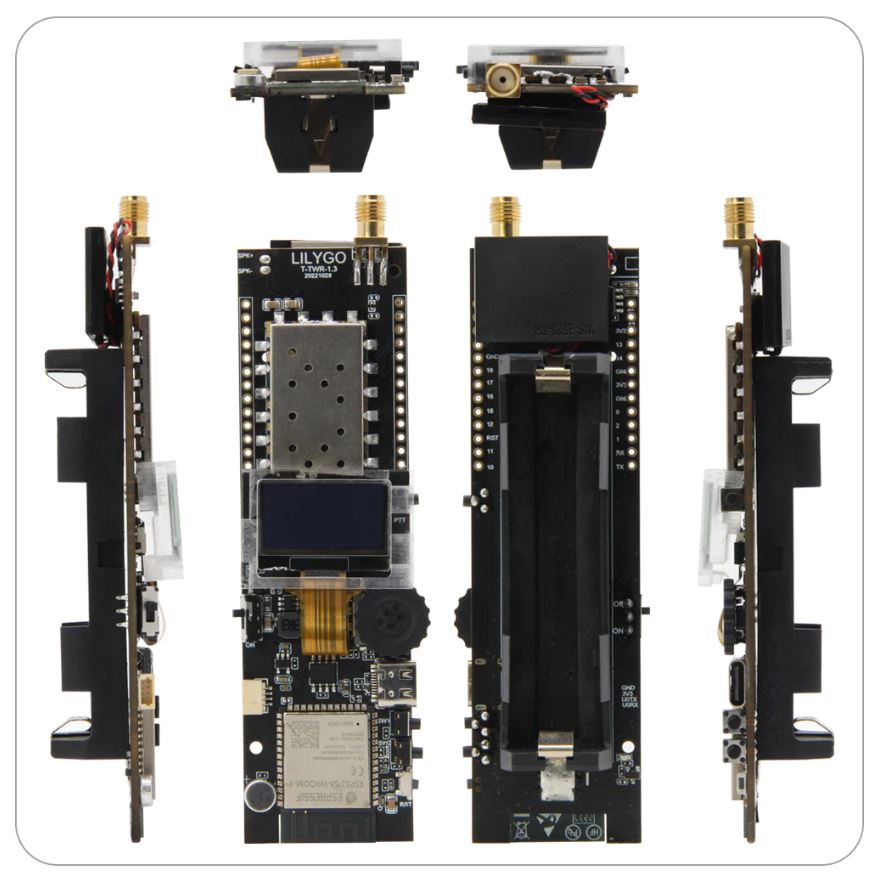 T-TWR module
T-TWR features a 0.96-inch OLED SSD1306 screen (128 x 64). With a sensitivity of -124 dBm and a bandwidth of 12.5 kHz/25 kHz, the walkie-talkie module is compatible with frequencies in the ranges of 400 – 480 MHz UFV (optional), 134 – 174 MHz VHF (optional), 320 – 400 MHz, and 350 MHz (optional). There is one USB Type-C port available. There is only one microphone and one speaker for input and output, respectively. The status LEDs and IO3, and stemma QT/ Qwicc connectors, as well as the encoder, are all included. This item has a size of 122 x 32 x 22 mm. Battery operation is used.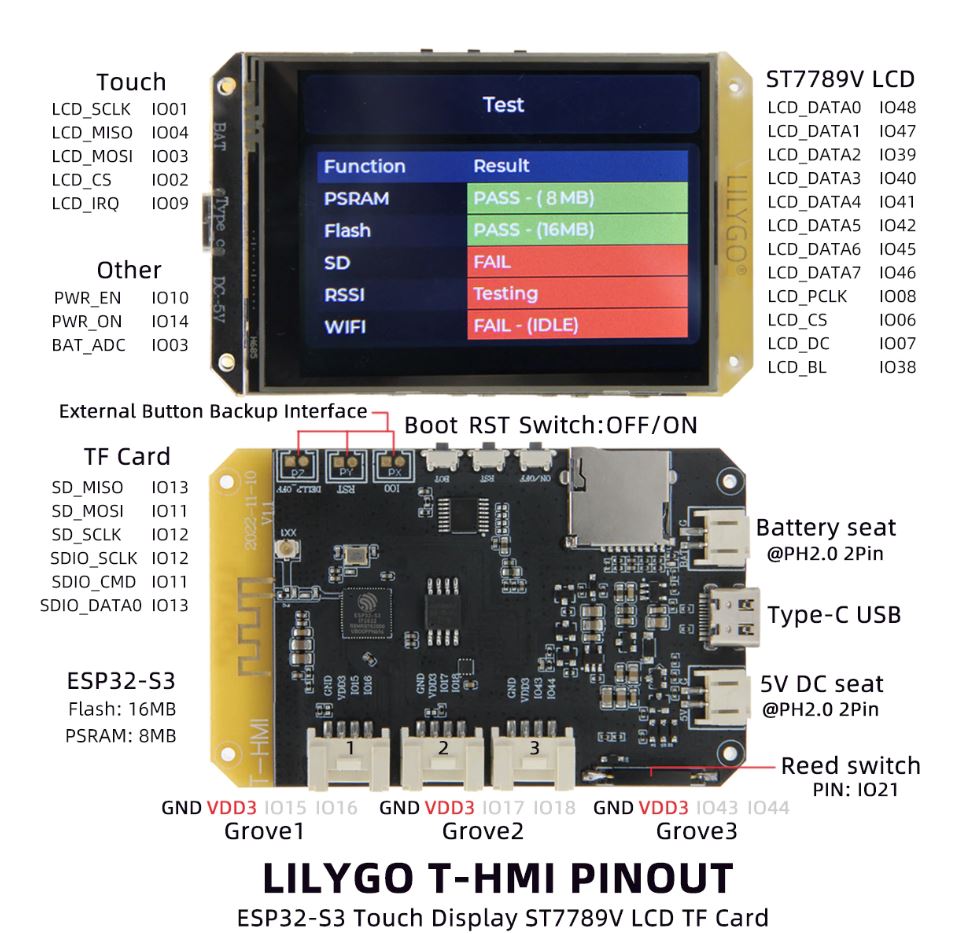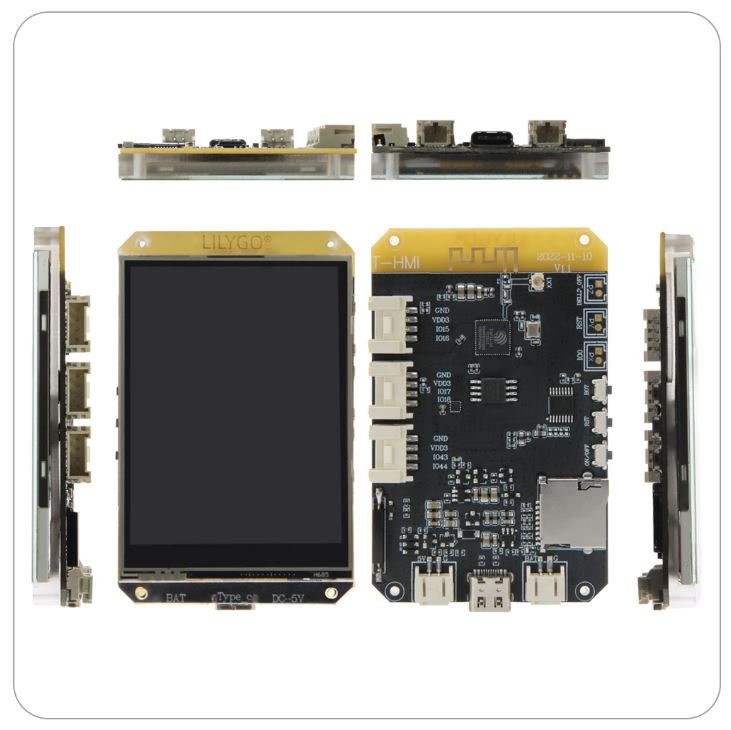 T-HMI pinout
T-HMI embedded board is also based on ESP32-S3R8 microprocessor. Xtensa 32-bit LX7 dual-core (up to 240MHz) with 16 MB Flash and 8 MB PSRAM is featured in the ESP32-S3. Bluetooth 5.0 and Wi-Fi at 2.4 GHz are also included. The screen is a 2.8″ resistive IPS TFT LCD (ST7789V) with a resolution of 240 pixels by 320 pixels. Similar to other TFT LCDs, this one communicates via a parallel 8-bit interface. The board has a USB Type-C port for external power and programming, as well as a battery connector for use with an external power source, as can be seen in the images below.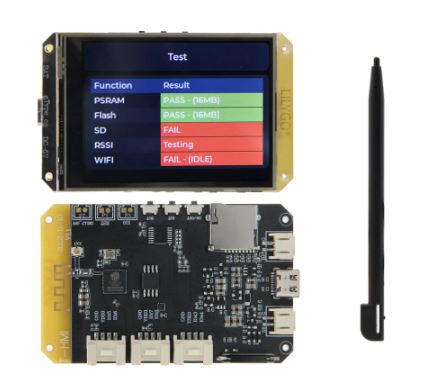 T-HMI peripherals
On the product page, there is a GitHub repository with examples that can be used as documentation. For this product, the order comes with the board, a resistive screen stylus pen, and a PH2.0 battery cable. The T-TWR board can be bought on AliExpress.com for $45.58. In the same way, LILIGO's online store lists the T-HMI for $23.73.
Join 97,426 other subscribers

Archives