AriCalculator – A homemade handheld calculator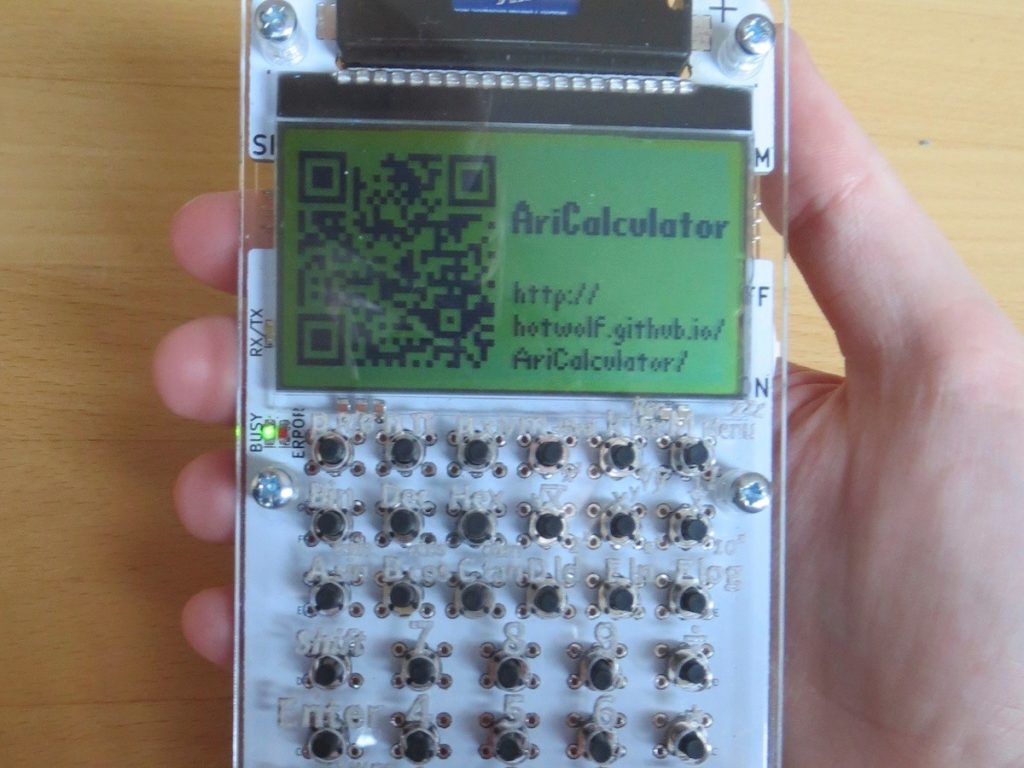 The AriCalculator is a DIY calculator or a general purpose handheld device.
It is battery powered and runs on a NXP S12G240 microcontroller (16-bit, 240k flash, 11k RAM). The device has 38 input keys and a 128×64 pixel LCD display with a backlight option. Three interfaces connect the calculator to the outside world:
A BDM debug interface, giving direct access to the microcontrollers on-chip memories and debug features.
A USB port, offering a FTDI virtual com port (VCP). This port is under software control and intended to serve as a programming interface.
A general purpose SPI port, intended for hardware extensions.
AriCalculator – A homemade handheld calculator – [Link]