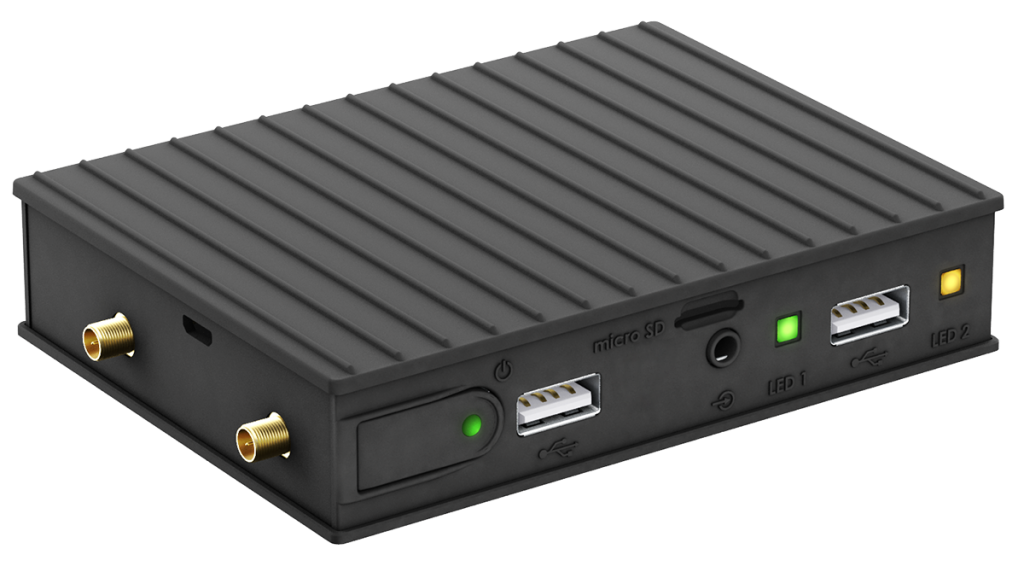 IOT-GATE-RPi: mini-PC/gateway build on the RPi CM3
CompuLab introduces IOT-GATE-RPi – a miniature, low cost industrial IoT computer, built around the Raspberry Pi 3 Compute Module.
Targeting IoT connectivity and control applications, IOT-GATE-RPi features a variety of wireless and wired interfaces. All-metal, rugged housing and support for wide temperature range of -40C to 80C make IOT-GATE-RPi a versatile solution for installation in harsh environments. IOT-GATE-RPi has been designed for full compatibility with Raspberry Pi software and runs standard Raspberry Pi OS images.
Thanks to its rich software eco-system, Raspberry Pi is widely used by IoT system designers for software development and quick proof-of-concept. IOT-GATE-RPi turns Raspberry Pi into an industrial-grade IoT computer, allowing fast and seamless transition from a Raspberry Pi proto-type to mass-production deployment.
Designed for IoT applications
IOT-GATE-RPi expands standard Raspberry Pi functionality with additional features necessary for typical industrial IoT systems:
Built-in 3G/LTE cellular modem with on-board SIM socket
Dual Ethernet ports
Up-to 64GB of on-board, soldered eMMC storage
RTC with battery back-up
RS485 and CAN bus interfaces
IOT-GATE-RPi functionality can be further extended with Raspberry Pi HAT expansion boards.
[
via
]
IOT-GATE-RPi: mini-PC/gateway build on the RPi CM3 – [Link]