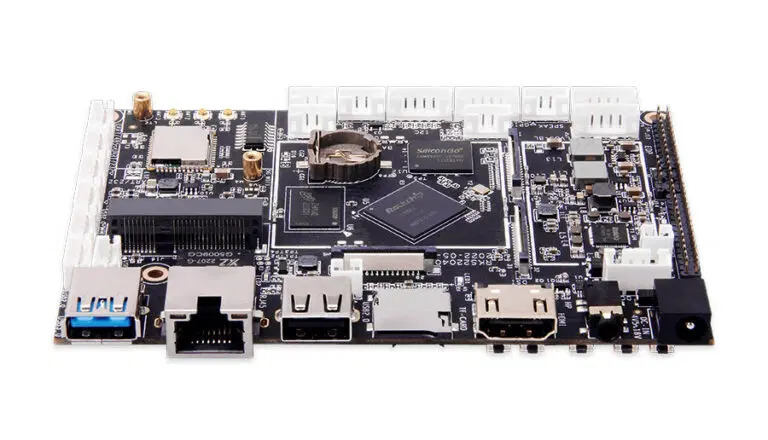 Geniatech launches DS-3566 – a Digital Signage Player Based on Rockchip RK3566
Digital Signage boards are prevalent today, mainly because they are the most visually appealing mode of advertisement. These boards use SBC because they are compact, low-cost, and low-power. One such SBC is Geniatech's DS-3566, it is a powerful yet efficient display SBC powered by a Rockchip RK3566 processor. The Geniatech DS-3566 is equipped with an efficient processor, ample memory, and built-in storage, making it capable of displaying high-quality video, images, and other multimedia content. It can be controlled remotely using a web-based management platform, allowing users to manage and control the content being displayed readily. The module supports HDMI 4K display output and features LVDS,eDP, and MIPI-DSI for the high-speed serial interface between a host and a display module.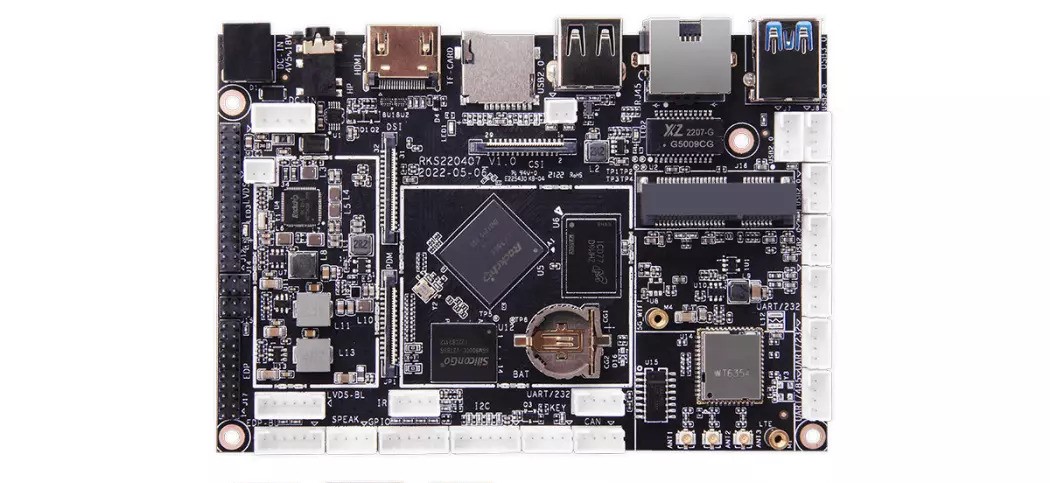 Hardware Specifications
The Rockchip's RK3566 is a quad-core processor which uses 4 ARM Cortex-A55 at 1.8GHz clock speed. It supports various multimedia codecs, including H.265 (HVEC) and VP9, and is capable of decoding and encoding 4K video at 60fps.
 RK3566 uses ARM Mali-G52 as Graphics Processing Unit(GPU) which supports all modern graphics APIs. The Bifrost architecture used by the G52 is mainly intended for mainstream phones. ARM claims that the G52 series offers 30% more performance density and 15% better energy efficiency compared to the ARM Mali G51 series.
The RK3566 supports a variety of RAM like LPDDR4x, LPDDR4, DDR4, LPDDR3, DDR3, DDR3L with capacity that varies from 2Gb-8Gb. It supports 16Gb-128Gb eMMC storage and also features a MicroSD card slot.
The Geniatech DS-3566 has a built-in watchdog timer function which ensures the continuous and stable operation of the product 24×7. A watchdog timer ensures the proper operation of the system by resetting a microprocessor after a specific time interval.
Connectivity Features
A lot of input/output options are available on the board. It features a 3.5mm audio jack, 2 microphone connectors, and a 4-pin speaker header. The module also comes with a USB Type-A 3.0  and a USB 2.0 OTG Type-A port for fast data sharing. For the display interface, the module has an HDMI 2.1 port. The HDMI supports an ultra-rich visual experience of 4K video at 60FPS. For internet connection, the module has a lot of options. The RJ45 connector enables a stable Gigabit Ethernet wired connection. The board has a WT6354, the latest Wi-Fi 5 module for the wireless medium. DS-3566 also has one mPCIe socket and a nano SIM card slot for cellular connectivity which supports 2G/3G/4G/LTE.
Geniatech provides Debian10 and Andriod 11 operating systems for the module. Due to this, there is a safe and stable environment for research and development on the module.
The RK3566 is a high-performance processor with the potential to implement many AI applications like face recognition, object recognition, motion detection, and much more. The module has various applications like business display advertising machines, touch all-in-one machines, conference tablets, cash registers, automotive electronics, and many more.
To know more about DS-3566 visit the product page.
Join 97,426 other subscribers

Archives