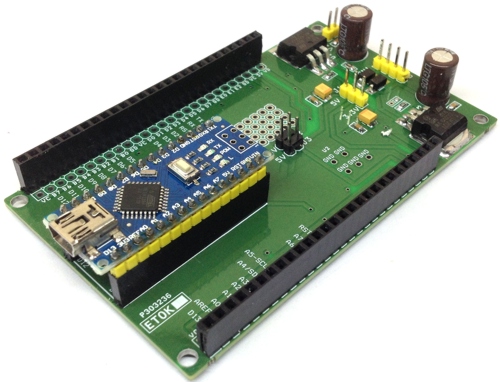 Arduino
Arduino Nano to PIC40/28 Pin Shield
Arduino Nano to PIC40/28 PIN development shield is an extension for Arduino Nano. This project is useful to create many projects using PIC40/28PIN shield published on electronics-lab.com, refer to schematic and connection diagram to use this shield. Two on board regulators are provided...
Continue Reading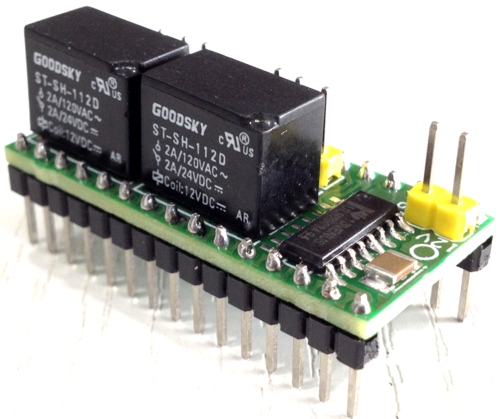 Arduino
2 Channel Relay Shield for Arduino Nano
2 Channel Mini easy to use Relay shield for Arduino Nano consists of ULN2003 IC and 2 Mini 12V Relays with NO/NC contacts of 2A-24V Load Capacity. ULN2003 used as Relay coil driver. Relay can be controlled from D3 and D4 of Arduino Nano. Three pin Header Connector CN1 and CN2 provided...
Continue Reading