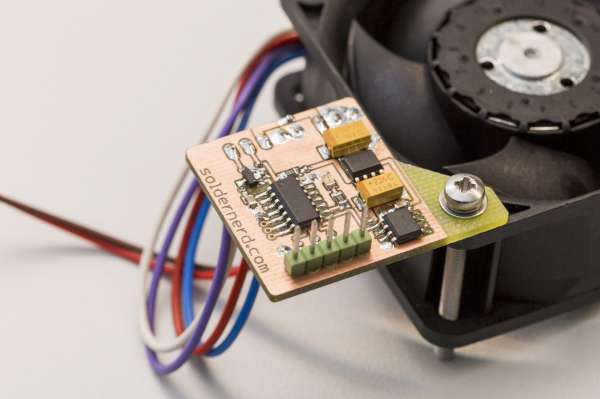 Temperature controlled fan
Lukas Fassler from Soldernerd has written up documentation on his DIY fan controller project:
I'm currently mainly working on my new anemometer design but once in a while I get distracted. For example when my Keysight E3645A lab power supply was making so much noise that I could hardly concentrate. That's when the idea of this fan controller was born.
Temperature controlled fan – [Link]