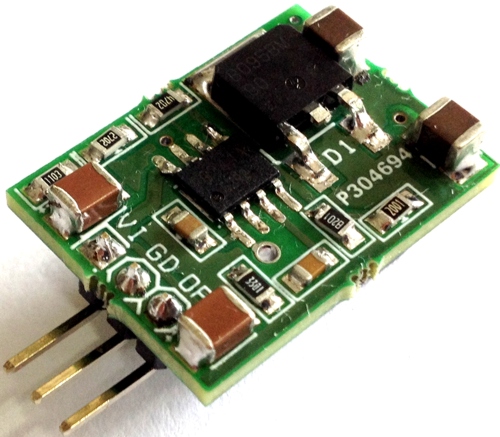 24-48V to 5V – 3A DC-DC Converter
24-48V input voltage range 3A output current DC-DC Converter using BD9G341AEFJ IC from ROHM semiconductor. This IC is ideal for high voltage to low voltage converter with 3A output current. Pin configuration of the board with 3 Pin horizontal mounting of the regulator is similar to LM7805 LDO regulator and is suitable to use this IC as replacement which can provide more current and take high voltage input.
Different voltage output are possible by changing few components. Refer to datasheet for the same. Example circuit can provide 5.1V/3A with input supply range 24-48V DC and operating frequency 200 KHz.
24-48V to 5V – 3A DC-DC Converter – Link
Join 97,426 other subscribers

Archives