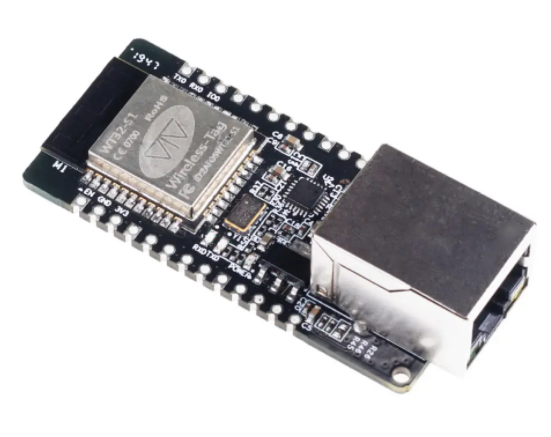 $6 WT32-ETH01 is a Tiny ESP32 board with Ethernet
We have seen how good the ESP32 series of microcontrollers is, as they are probably the second favorite (only dethroned by the mighty Arduino boards) among makers, with their connectivity being their strongest suit, making it easy to develop IoT applications with Wi-Fi and Bluetooth capabilities. Besides that, you get a low power board with lots of peripheral options and online support, you cannot really go wrong with it. Now, the new WT32-ETH01 builds upon what already good there is about the ESP boards and adds something to the mix!
The WT32-ETH01 is a new development board that revolves around the ESP32 SoC. For those who are not familiar, you get a dual-core processor, 32MB of Flash memory, and onboard Wi-Fi (wit multiple modes, security options, encryptions, and protocols that cover the entire OSI model) and Bluetooth 4.2, along with other important peripherals that you expect for your projects, such as UART, SPI, SDIO, PWM, I2S, ADC, DAC, among others. Besides that, you get a temperature and a hall sensor. All this, of course, in a small form factor and featuring multiple low power modes.
The first thing that hits the eye is the Ethernet connectivity, powered by the LAN8720A transceiver, that does not support Power over Ethernet. As you may know, this is not the first ESP32-based board with it, so, what makes it so special? Well, the price is $5.90, which is cheap even for an ESP32 board. Besides that, its breadboard-friendly packaging makes it easy for you to develop new projects. You will notice that there is no USB on the board, so, to program it, you will need a USB to TTL boards, which is unfortunate but you probably have one laying around anyway. More unfortunate is having to power it up from an outside source.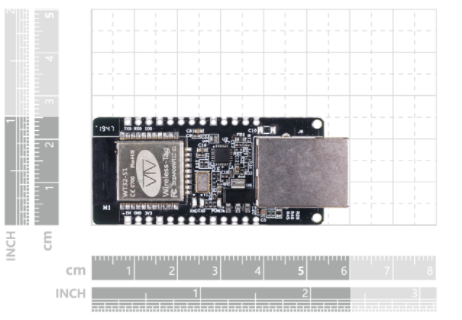 Regarding firmware, it ships with a program that can be controlled via AT commands, but you can easily change that, as you can on every ESP32, and run Arduino code or MicroPython. You can also use the Tasmota firmware, an open-source firmware that makes it easy to develop home automation solutions.
Lastly, where can you apply it? That is easy. With a price like that and such a small form factor, a feature-packed board at this price, with great software support makes for an ideal candidate as your go-to board for your projects. When it comes to the rest, its connectivity makes anything house related a breeze, as you can connect your phone via Bluetooth, connect it to your home Wi-Fi and let your creativity take place. You can even take advantage of the low power features to make something battery powered.
WT32-ETH01 SeeedStudio Link: https://www.seeedstudio.com/Ethernet-module-based-on-ESP32-series-WT32-ETH01-p-4736.html
Join 97,426 other subscribers

Archives