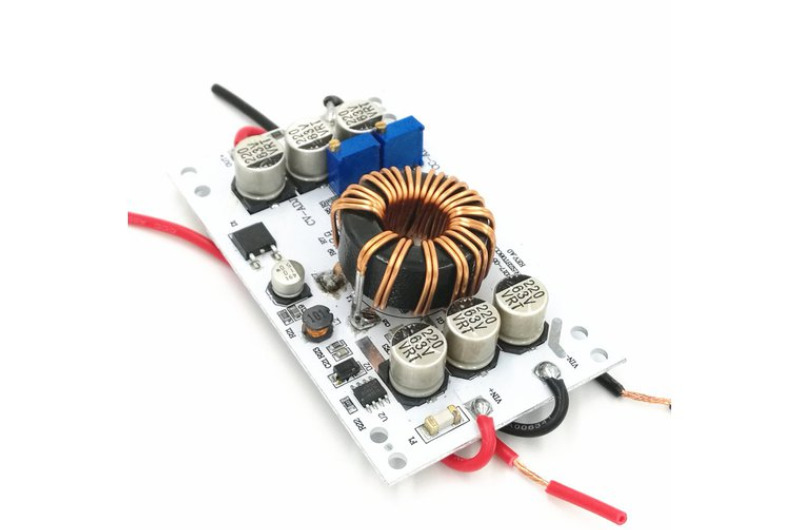 600W Step-Up Boost Converter (12 – 60 V / 10 A) with Adjustable Voltage and Current
As a maker, we are always looking for the best way to power our projects. Usually, buck and boost converters are a considerable part of our project, because without good power, then everything else can be compromised. As important as it is, one does not want to splurge huge amounts of money on something that barely contributes to the end experience, but we also want the power supply to be reliable and sleep without wondering if everything can burn down easily, i.e. is protected. But enough mumbling about safety. Today, we bring you a cool boost converter that you may want to include into your next projects.
Over on Tindie, there is this interesting step up converter that can handle up to 600W of power. The interesting power rating is backed by adjustable voltage from 12 to 60 V and current from 0.2 to 10 A, starting with a 10 to 60 V input. Besides that, the input is protected through a fuse, so if you mess up too badly, there is the savior, ready to sacrifice itself for your circuitry. Looking at the outside, the connections are bare wires, which is justifiable due to the high currents, since not all connectors would handle that much current (and you probably do not intend to keep changing the connected cables), and the adjustments of both voltage and current are made through a trimmer potentiometer, that can surely handle with precision the large scales.
Regarding specifications, what is there for us to consider? Let us take a look:
Input voltage from 10 to 60 V DC
Continuously adjustable output voltage from 12 to 60 V
Constant adjustable current range from 0.2 to 10 A
Output current of up to 10 A (but needs a beefier heatsink for more than 6 A of current)
Static operating current of 10 mA
Maximum input current of 10 A, protected by a fuse
Operating switching frequency of 150 kHz (no audible hissing)
Conversion efficiency ranging from 92 to 96 %
Operating temperature range from -40 to +85 ºC
Dimensions of 85 x 52 x 21 mm and weight of 80 grams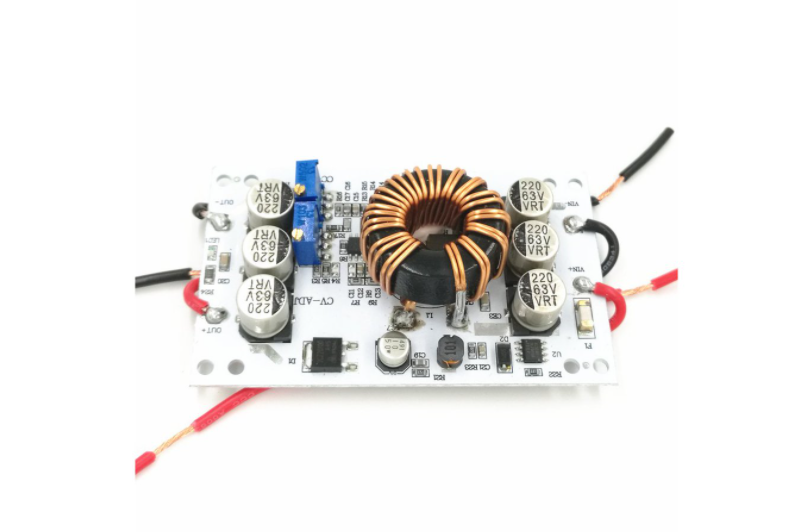 Unfortunately, there is no reverse protection on the input, but aside from that, there is not much to complain, you get what is described, which is good enough. But what can you do with it? Well, if you need ideas, there is a lot to apply it on. Besides powering those projects that need a bit more current than the popular 3 A limit, you can DIY an old PC power supply to an adjustable 12 to 60 V laboratory PSU, which always comes in handy. Lastly, let us discuss the price: located at $23.80, we would say it is not ridiculously overpriced, just right.
600 W boost converter Tindie link: https://www.tindie.com/products/power_modules/600w-boost-converter-12v-step-up-12-60v-out-adjust/
Join 97,426 other subscribers

Archives