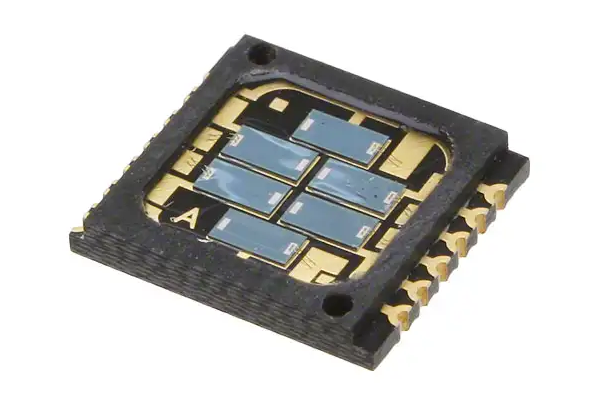 890nm 6-Element Photodiode Array features low leakage current
TT Electronics/Optek's photodiode array features a high-temperature SMD chip carrier and low leakage current.
TT Electronics/Optek Technology's OPR2100 device is a six-element photodiode that is designed to meet the needs of motor encoder applications. Designed specifically for industrial encoder applications, the OPR2100 features a high-temperature SMD chip carrier, a wide operating temperature range, and a low leakage current that can withstand extreme operating conditions. These devices have an opaque chip carrier that encloses six individual chips, which are mounted on isolated cathode contacts to allow external connection in any desired configuration. The opaque polyimide package shields the photodiodes from stray light and can withstand multiple exposures to the most demanding soldering conditions, while the gold-plated wraparound solder pads provide exceptional storage and wetting characteristics.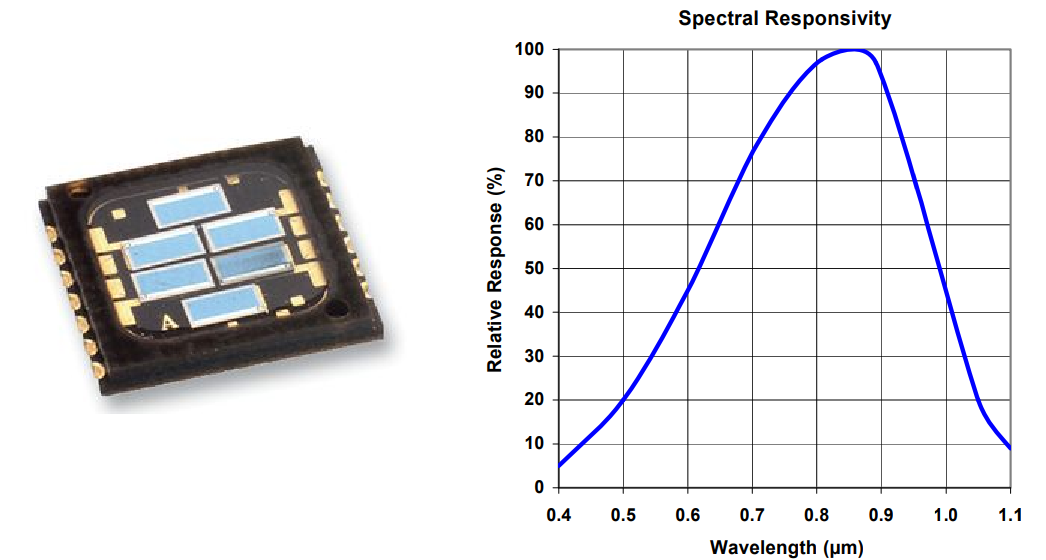 Features
Six-pin photodiode array
High-temperature chip carrier
Closely matched responsivity between elements
Choice of low or high speed
Easily mountable in any configuration
Suitable for harsh industrial operating condition
Applications
Motor encoder applications
Industrial encoder applications
Datasheet: www.ttelectronics.com