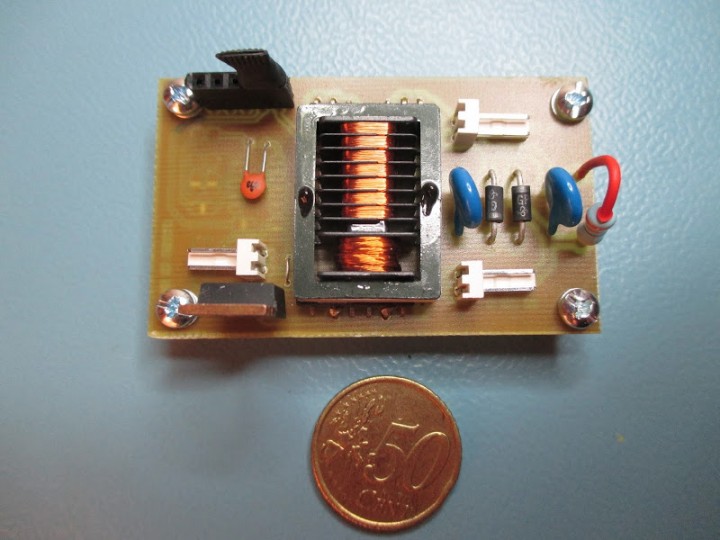 9V to 1kV DC/DC converter
Bob tipped us with his latest project, it's a 9V to 1kV DC-DC converter using CD4011 IC to produce a square wave and a IRF530 transistor to drive the transformer.
Finally, I have made a new high voltage supply based on an inverter transformer and voltage doubler. It seems to be ok for this job, but it can be used in various other applications so I'm presenting it in a separate entry.

Warning! the device produces high voltage that can be lethal, if you want to build it, please take cautions.
9V to 1kV DC/DC converter – [Link]