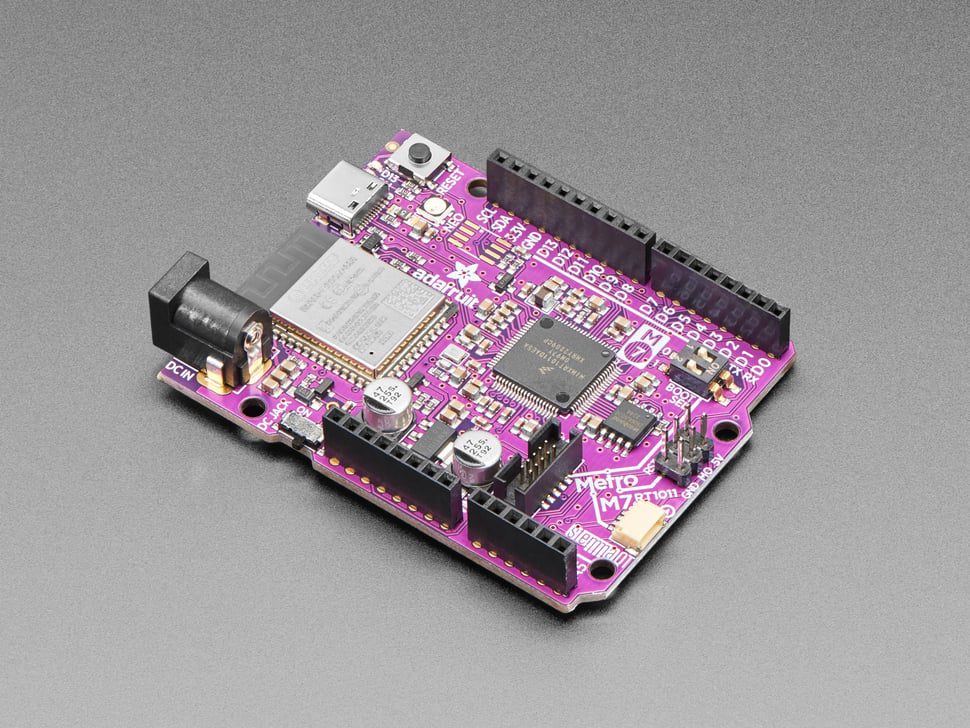 After being teased nearly three years ago, Adafruit finally announced its Arduino Uno-layout Metro M7 development board, based on the NXP i.MX RT1011 "crossover microcontroller unit," is heading to production. Adafruit first announced the design of the Metro M7 back in 2020, shortly after revealing the Metro ESP32-S2, which is based on Espressif's Wi-Fi-capable module of the same name. The Metro ESP32-S2 is now available to purchase for $19.95 before volume discounts, but the Metro M7 has taken longer to reach production.
About the Metro M7, Adafruit says
"We stayed in and worked on the Metro M7 featuring the i.MX RT1011 (the lil' sister chip to the RT1062 that stars in the Teensy 4)''. They continue ''This chip is really fast, clocking at 500 MHz, and has 128k of RAM. For flash, it uses an external QSPI chip which we'll share for filesystem use as well."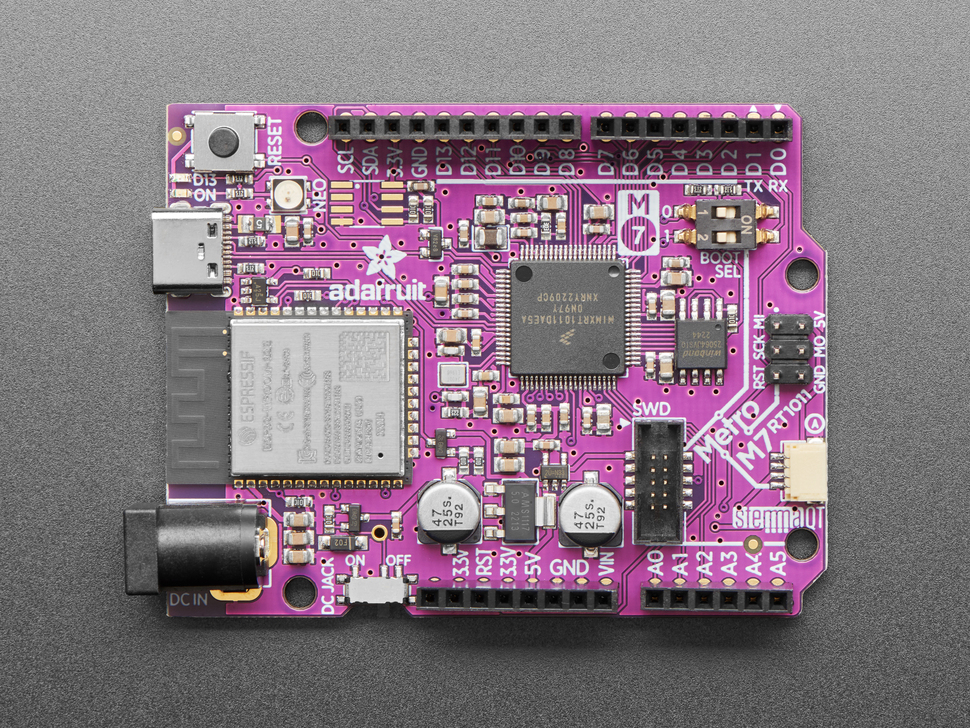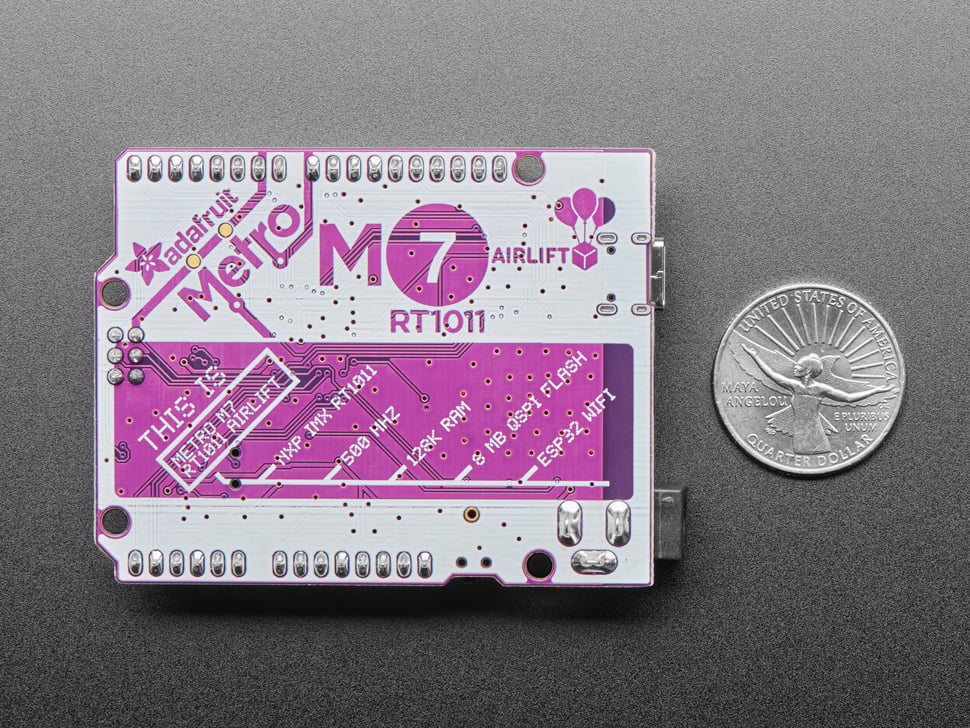 Adafruit's Metro M7 is a powerful device, featuring NXP's i.MX RT1011, part of the company's "crossover microcontroller unit" range. This chip has a single Arm Cortex-M7 core running at 500MHz and 128kB of SRAM, and is paired with an Espressif ESP32-WROOM-32 module as a Wi-Fi coprocessor, a concept Adafruit has dubbed "AirLift."
On the board, there is 4MB of quad-SPI (QSPI) flash memory with execute-in-place (XIP) support, a USB Type-C port for data and power with a barrel jack for 6-12V DC power, a physical reset button plus boot-mode switches, a Serial Wire Debug (SWD) connector, power switch, and a STEMMA QT connector for external I2C hardware.
Adafruit has created a UF2 bootload for the Metro M7 board to make it easy to install the CircuitPython firmware, making it likely the fastest non-Linux-capable Arduino UNO-compatible board on the market. You don't need any special DFU/firmware-updater software to use UF2, as it allows you to simply drag-and-drop UF2 files and has a nice LED/NeoPixel indicator. Any computer can be used to program a UF2-bootloader device, and once installed, you can access the UF2 bootloader by double-clicking the reset button.   Anyone who has used an Arduino Uno in the past will find the spacing of the pin headers to be immediately familiar, and they should offer at least partial compatibility with Arduino Uno shield accessories.
The Metro M7 board is out of stock at the Adafruit store, where it is sold for $29.99.
If you want to be notified when the board is back in stock, you can leave your email on the Adafruit website. For more information about the Metro M7, visit Adafruit blog.
Join 97,426 other subscribers

Archives