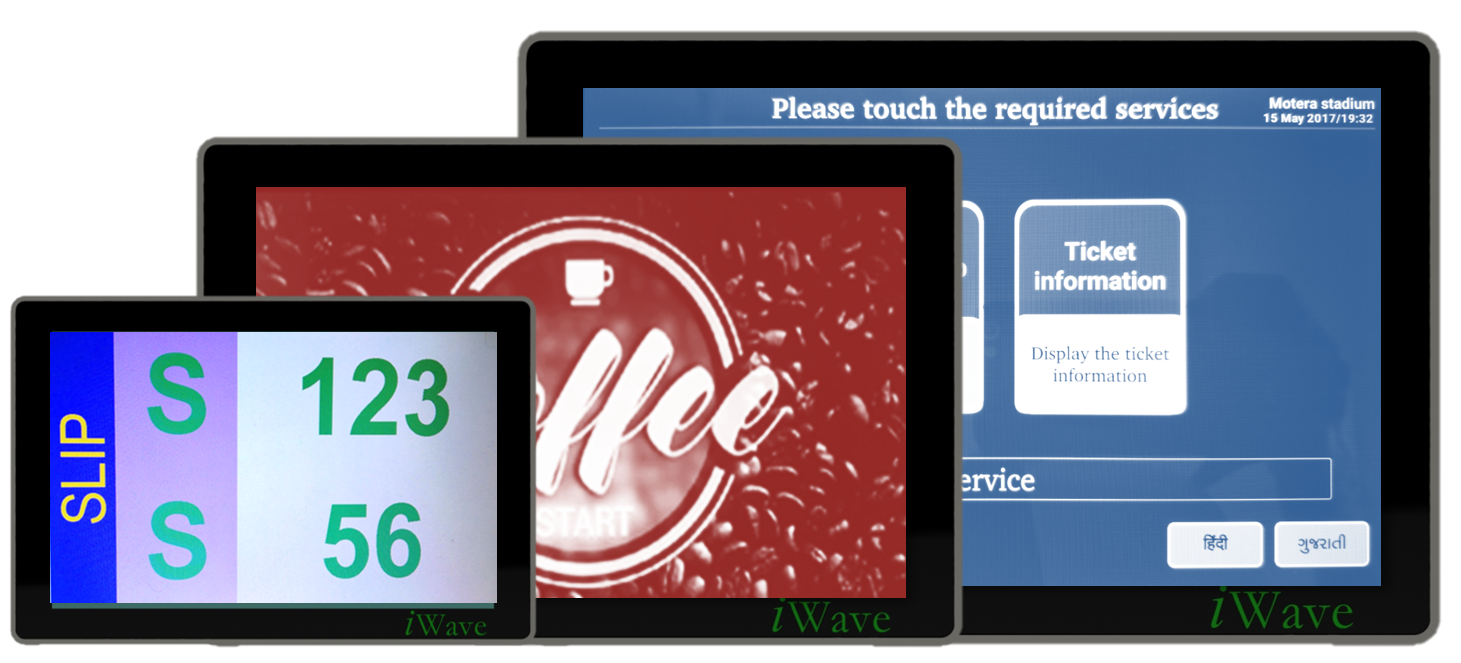 Advanced and Scalable SOM-HMI Solutions for EV Charging Station
Technology is continuing to transform the automotive industry, particularly the EV segment. The decrease in battery cost and increase in battery capacity, coupled with other advantages such as zero-emission, noiseless operation, and overall cost savings have led to EVs becoming mainstream in India and globally. At the same time, more and more EV charging stations are being set up throughout the country to facilitate fast and easy charging of EVs. Subsequently, the EV charging infrastructure (EVSE system) is rapidly evolving, integrating enhanced features and providing more value-added services to the customers.
iWave Systems, a Bangalore based leading embedded solutions provider company has always been at the forefront of developing unique solutions for the automotive industry. With a broad portfolio of industrial and automotive grade modules (SOM, SBC, Development platforms, and ODM solutions), the company is uniquely positioned to empower the development of advanced and cost-effective solutions for emerging EV charging station requirements.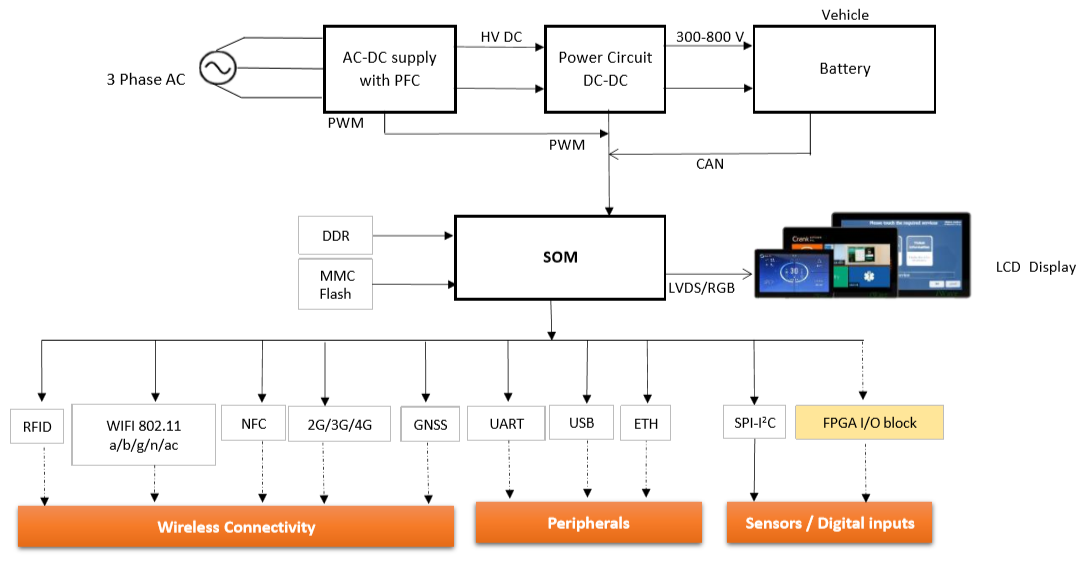 One of the most important components of the EVSE system is the Human-machine interface (HMI). The HMI facilitates easy interaction with the charging station and provides users access to real-time data and analytics associated with the charging process.
iWave's System on Modules offers a highly efficient and feature-rich platform for enabling the development of smart, reliable and user-friendly HMI solutions. The SOMs support varying levels of GUI interface starting from entry-level low-resolution graphics to high performing 2D/3D GUI for enhanced user experience in the HMI interface. iWave's high-end SOMs are capable of performing real-time communication with the EV Battery Management
System (BMS), collects vital data, perform analysis and enable remote access, real-time monitor and diagnosis of battery health and energy status. The SOMs supports platforms to enable secure customer authorization and payment and allows connectivity with Cloud platforms to generate advanced data analytics and diagnostics report for the consumers.
iWave offers various SOM platforms for satisfying both low and high-end EVSE HMI requirements. For low-end applications, iWave offers the entry-level NXP®  i.MX6ULL (Cortex A7) SOM, and for high-end applications, there are two variants offered: NXP® i.MX8M Mini (Cortex-A53 & Cortex-M4F) and Xilinx® Zynq 7000 SoC FPGA SOM (Cortex A9  & versatile I/O using FPGA).
The SOMs integrates powerful ARM® Cortex® cores and comprises of all the essential interfaces, connectivity and graphics acceleration for enabling high performance, rugged and cost-effective HMI solutions.
The Zynq 7000 SOM incorporates a flexible ARM® + FPGA architecture that enables hardware, software and I/O programmability to satisfy various design requirements. The SOM allows the integration of custom I/O interfaces, serial ports, hardware acceleration, etc. to complement the addition of extra interfaces and features at the backend BMS and the HMI interface.
The SOMs and its key features for HMI applications are illustrated below: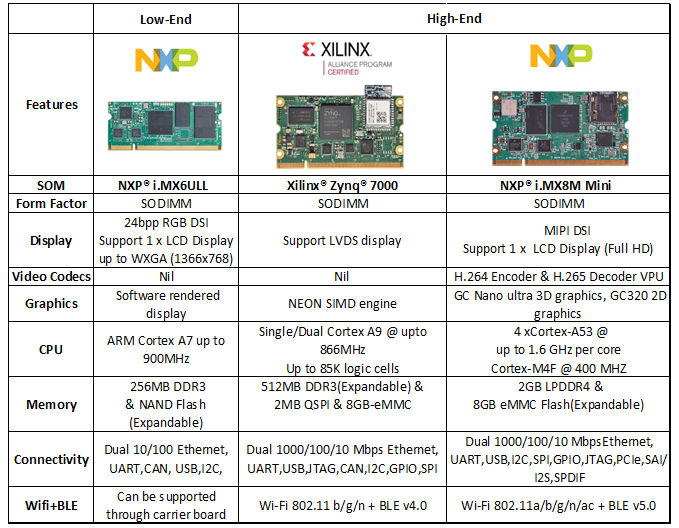 iWave also offers ready to use custom and performance scalable HMI panels with various configuration options in terms of processor performance, memory, display /resolution, OS, GUI, driver development/porting, etc.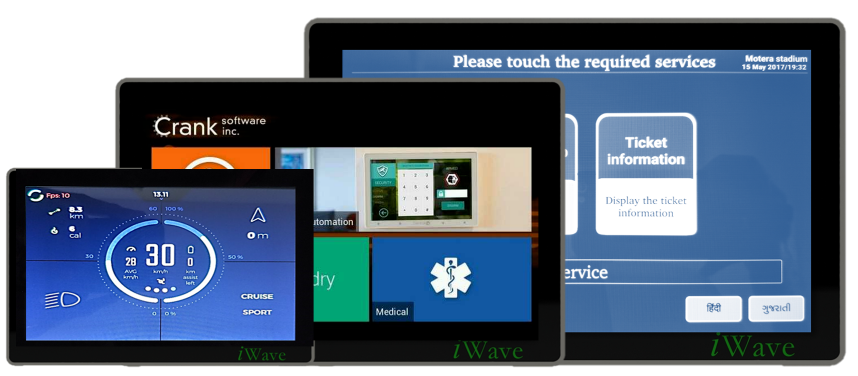 For more details check out the link: https://www.iwavesystems.com/product/solutions/hmi-odm-solution/human-machine-interface.html
iWave's vast experience in SOM ODM business with the added advantage of design service for Industrial, Automotive, Health Care and Embedded applications elevates us as a one-stop-shop for all hardware, software and customized design solutions.
With 10+ years of product availability, custom SOM configuration and dedicated technical support including carrier board review, software support, etc., designers and OEMs can be assured of our unwavering quality and long-term service. Our support resources include detailed hardware and software user manual, carrier board schematics, BSP package with toolchain support, reference designs, etc.,
For further information or inquiries please write to mktg@iwavesystems.com or contact our Regional Partners.
www.iwavesystems.com
Join 97,426 other subscribers

Archives