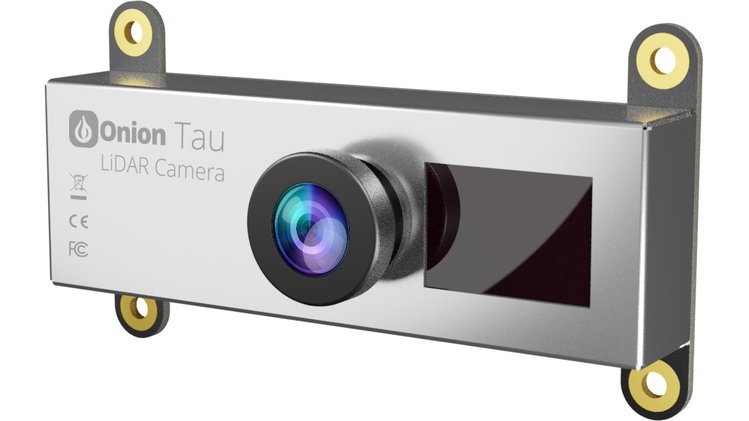 Affordable Plug-and-Play LiDAR Camera: Onion Tau
Onion Corporation, the company best known for its computing and IoT connectivity devices is currently crowdfunding their LiDAR depth camera system named the Onion Tau. Onion Tau Camera is a 3D depth-sensing camera. It is capable of producing 3D depth data rather than color frames.
The company claims it to be a USB-based and plug-and-play 3D camera. It requires no additional computation to provide depth data. Plugging it into a computer with a USB cable is more than enough for it to start sending depth data to the computer via USB-C. The Tau holds the promise to become an affordable solution for the level beyond single-point depth sensing or one-dimensional scanning.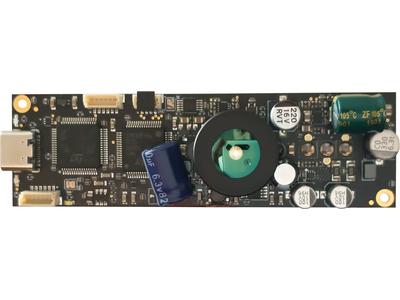 The LiDAR-style time-of-flight sensor in the camera outputs real-time 160 x 60 resolution depth data. It can also output a greyscale image of the scene. Most importantly, the range for depth sensing is 0.1 m to 7 m at a frame rate of 30fps. For real-time processing, Onion has promised a web-based application for viewing the point cloud along with a Python library and OpenCV-compatible application programming interface — both of which will be open source.
Specifications
Depth Technology: LiDAR Time of Flight
Depth Stream Output Resolution: 160 x 60
Depth Stream Output Frame Rate: 30 fps
Minimum Depth Distance: 0.1 meters
Maximum Range: 7 meters
Depth Field of View (FOV): 70° x 20°
Connector: USB-C
Tau Camera: 4 mounting holes
Use Cases
Primary use case:
Use the bundled viewer to see the depth data rendered on your computer

Explore 3D depth mapping and it's possibilities

Secondary use case:
Use the Python API to build custom made applications
Use cases this enables:

Environment mapping (like SLAM)
Augmented Reality

Computer vision applications:

Person counting/presence detection
Object detection
Robotics

Automation
The way LiDAR cameras are getting mainstreamed, it is a very high probability that they will soon take over the "smart" devices universe. Currently, on CrowdSupply, Onion's Tau Camera is looking forward to achieving that goal.
Join 97,426 other subscribers

Archives