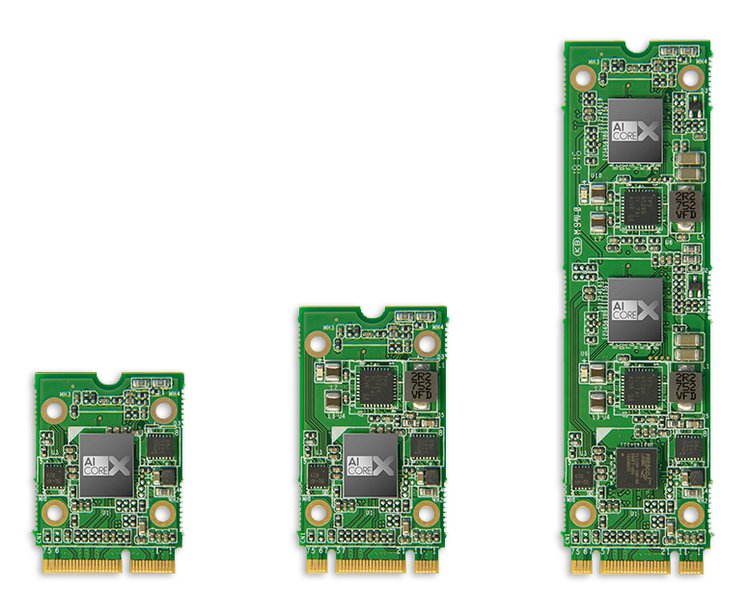 UP AI CORE X – Neural network accelerator for AI
Neural network accelerator for AI on the edge. Up to four trillion ops/sec with just a few watts. Neural Networks are the future of AI and these boards comes into play to help you develop your intelligent visual system with ease.

UP AI CORE X is a complete product line of neural network accelerators for edge devices. Whether the automation you are creating is for identifying and tallying items in a shopping cart, alerting airport security to unattended luggage, or monitoring traffic congestion ahead of an autonomous vehicle, the AI CORE X let's you embed the real-time computational power you need directly where you need it.
The AI CORE X is powered by the recently released Intel® Movidius™ Myriad™ X, a third-generation vision processing unit (VPU) that is the first in its class to include a Neural Compute Engine – a dedicated hardware accelerator for deep neural networks, trainable with industry-standard tools.
AI CORE X is available with one or two Myriad X chips in a variety of form factors. With your choice of MiniCard/mPCIe, M.2 2230, M.2 2242, M.2 2280, or a custom form factor, embedding deep learning capabilities has never been easier.
The UP AI Core X is currently raising on Crowd Supply, with pricing at $94 for the single-core mPCIe, M.2 2230 E key, and M.2 2242 B+M key, AI Core X and XM boards, and $144 for the dual-core M.2 2280 M+B key AI Core XM board.
Join 97,426 other subscribers

Archives