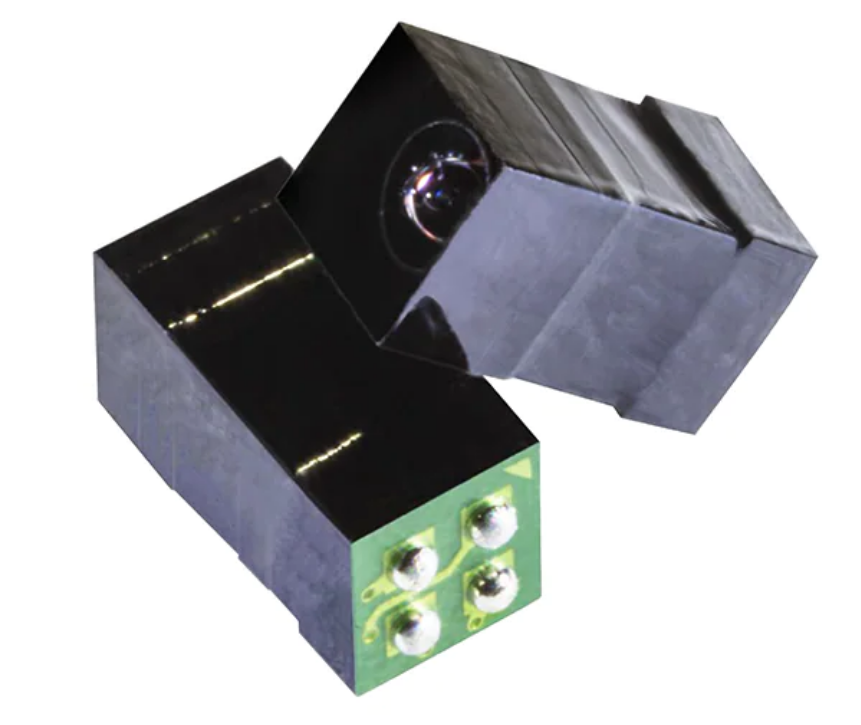 ams NanEyeC Integrated Digital Camera Modules
ams OSRAM NanEyeC Integrated Digital Camera Modules are miniature-sized image sensors for vision applications where size is a critical factor. These modules are designed for the toughest confined space requirements with a small footprint of 1mm2 and 4 compact pads. The NanEyeC miniature camera modules from ams OSRAM achieve a frame rate of 0 to 58fps at 320 x 320 resolution with slave mode operation. These camera modules feature a highly sensitive 2.4-micron rolling shutter pixel and large full well capacitance. The sensor includes a 10-bit ADC and a bit-serial Single-Ended Interface Mode (SEIM) data interface that reduces external electronics for applications with short connections. An additional LVDS interface allows it to drive the signal for longer distances.
The NanEyeC miniature camera modules also feature 102.4kP resolution, 2.4µm x 2.4µm pixel size, and a rolling shutter type in a 2 x 2 SGA package. Combining a wide-angle view with a good depth of focus, the NanEyeC offers the speed and picture quality needed for an emerging set of video applications. These camera modules are ideally used in wearable devices, cameras, medical, and industrial applications.
Features
Designed for the toughest confined space requirements
Sharp and accurate image
Multi-element lens for optimal image quality
Footprint of 1mm2 with 4 contact pads
2.4-micron high sensitive pixel with 102.4kp resolution
Frame rate of up to 58fps @ 320 x 320 resolution with slave mode operation
Digital interface
Cost-optimized
2.4µm x 2.4µm pixel size
Rolling shutter type
High-end optics offering low distortion
Possible to switch the serial interface to a single-ended mode for easier connection to ISPs
Block Diagram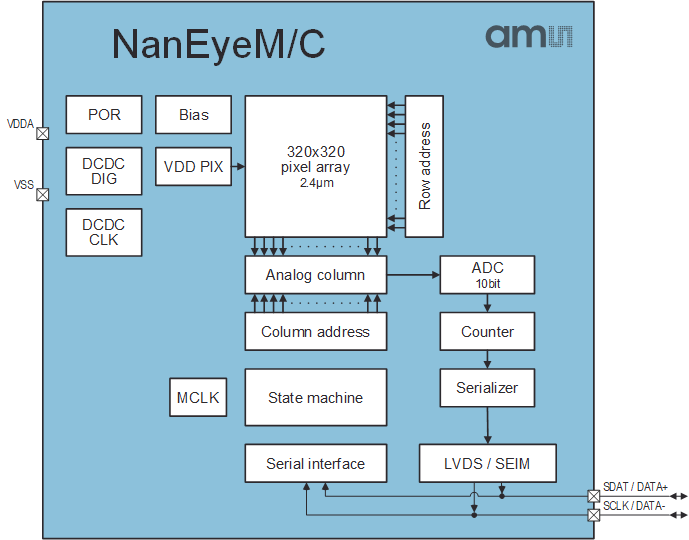 more information: https://ams.com/naneyec
Subscribe to Blog via Email
Join 97,571 other subscribers
Archives