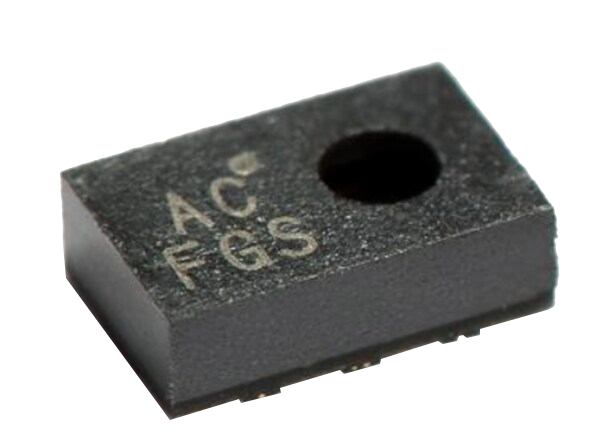 ams OSRAM AS7343 14-Channel Multi-Spectral Sensors
ams OSRAM AS7343 14-Channel Multi-Spectral Sensors integrate high-precision optical filters onto standard CMOS silicon via deposited interference filter technology. These AS7343 sensors feature a spectral response that is defined by individual channels covering approx. 380nm to 1000nm with 11 channels centered in the visible spectrum (VIS), plus 1 near-infrared (NIR), and a clear channel. The AS7343 also includes an integrated flicker detection channel that can automatically flag ambient light flicker at 50/60Hz, as well as buffer data for externally calculating other flicker frequencies.
The sensors are optimized for transmissive, reflective, and emissive measurements including fluid or reagent analysis, color matching, spectral identification in the visible range, and lateral flow test applications. The AS7343 Multi-Spectral Sensors from ams OSRAM are available in an ultra-low profile package with dimensions of 3.1mm x 2mm x 1mm.
Features
14-channels between 380nm and 1000nm
Reflective, transmissive, and emissive applications
Enables ultra-low light operation
Enables operation behind dark glass or additional external filters
18V VDD operation
Configurable sleep mode
Interrupt-driven device
On-chip interference filter technology
Integrated LED driver and 6 integrated ADCs
3.1mm x 2mm x 1mm package outline
Block Diagram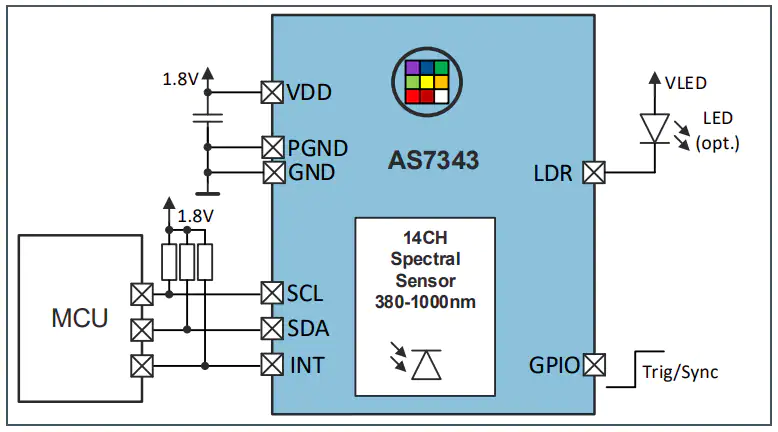 more information: https://ams.com/as7343
Join 97,426 other subscribers

Archives