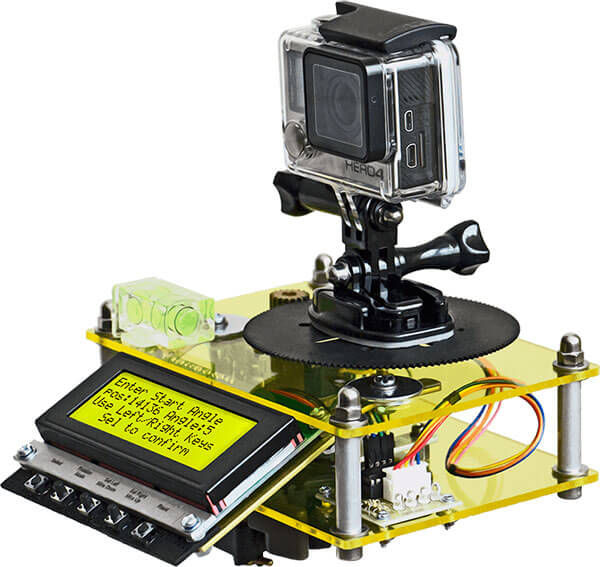 Arduino Time-Lapse Panorama Controller
by oliverb @ instructables.com:
The Arduino controls a Geared Stepper Motor 28BYJ-48 via a ULN2003 Stepper Motor Driver Board. The 4×20 I2C LCD display and 5 micro switches form the interface to the Arduino. The controller has a Manfrotto 200PL-14 quick release tripod mount for attachment to my tripod and other mounting hardware fitted with a Manfrotto 323 Quick Release Clamp Adapter. Power is provided by a 50000mah USB Power Bank Battery Pack.
Arduino Time-Lapse Panorama Controller – [Link]
Subscribe to Blog via Email
Join 97,447 other subscribers
Archives