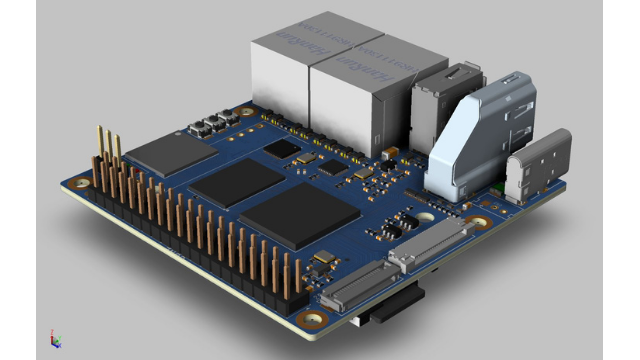 Banana Pi BMP-MS2 SBC with Amlogic A311D AI Application Processor
There have been a few single board computers hitting the market that are built around the powerful Amlogic A311D processor. Recently Geniatech released the DB10 AI development board that also came with the same hardcore processor. You can read the article on the DB10 AI development board on the attached link. However, coming back to Banana Pi BMP-M2S single board computer featuring the Quad-core ARM Cortex-A73 and Dual-core ARM Cortex-A53 CPU.
When we look at the heart of the single-board computer, the Amlogic A311D processor is an advanced AI application processor designed for hybrid OTT or IP Set-Top Box (STB) and high-end media box applications. The SoC has an integrated CPU, GPU, and neural network accelerator, along with a 4K video CODEC engine. For multimedia applications, the SoC gets HDR image processing with all peripherals, making it a high-performance AI multimedia access point.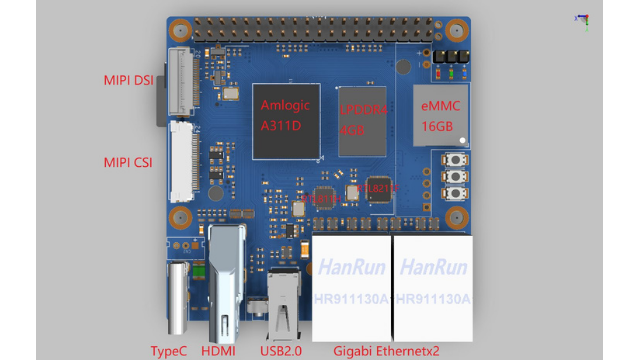 A closer look at Banana Pi BMP-M2S SBC
CPU: Quad-core ARM Cortex-A73 and Dual-core ARM Cortex-A53
GPU: ARM G52 MP4(6EE)
Neural Network Accelerator: INT8 inference up to 1536 MAC, supports all major deep learning frameworks including TensorFlow and Caffe
Memory: 4GB LPDDR4
Storage: 16GB eMMC flash and MicroSD card
Interfaces: MIPI CSI, MIPI DSI and HDMI 2.1
GPIOs: 40 Pins
OS: Android and Linux system
Power: USB Type-C port, or via Pin header
Dimensions: 65 x 65mm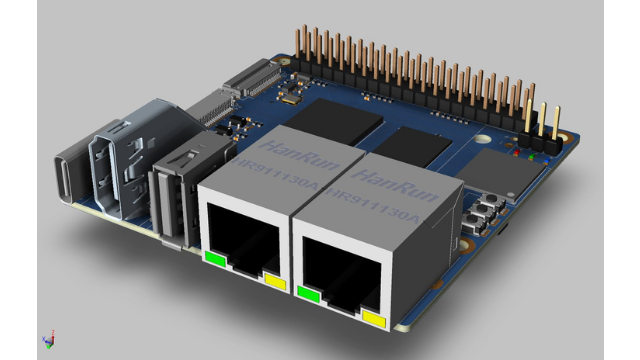 The neural processing unit is capable of performing at 5.0 TOPS for deep-neural-network applications. It also comes with the support of all the major deep learning frameworks that help the user deploy several models for their high-end multimedia applications. Integrated with HDMI 2.1, you can stream videos with the processing memory of 4GB LPDDR4. There is also a MIPI CSI and MIPI DSI interface to connect the camera and display to the single-board computer.
When you start playing the hardware, you need to note that the SBC supports Android and Linux OS. For most of the multimedia-designed boards, it is not surprising to see Android support as this board. The board can be powered either using a USB Type-C port or via the pin headers. The board is currently being sent to developers and there is no information on pricing or availability in the public domain yet. According to the CNX-Software, the board is expected to be available in sometime 2022.
Join 97,426 other subscribers

Archives