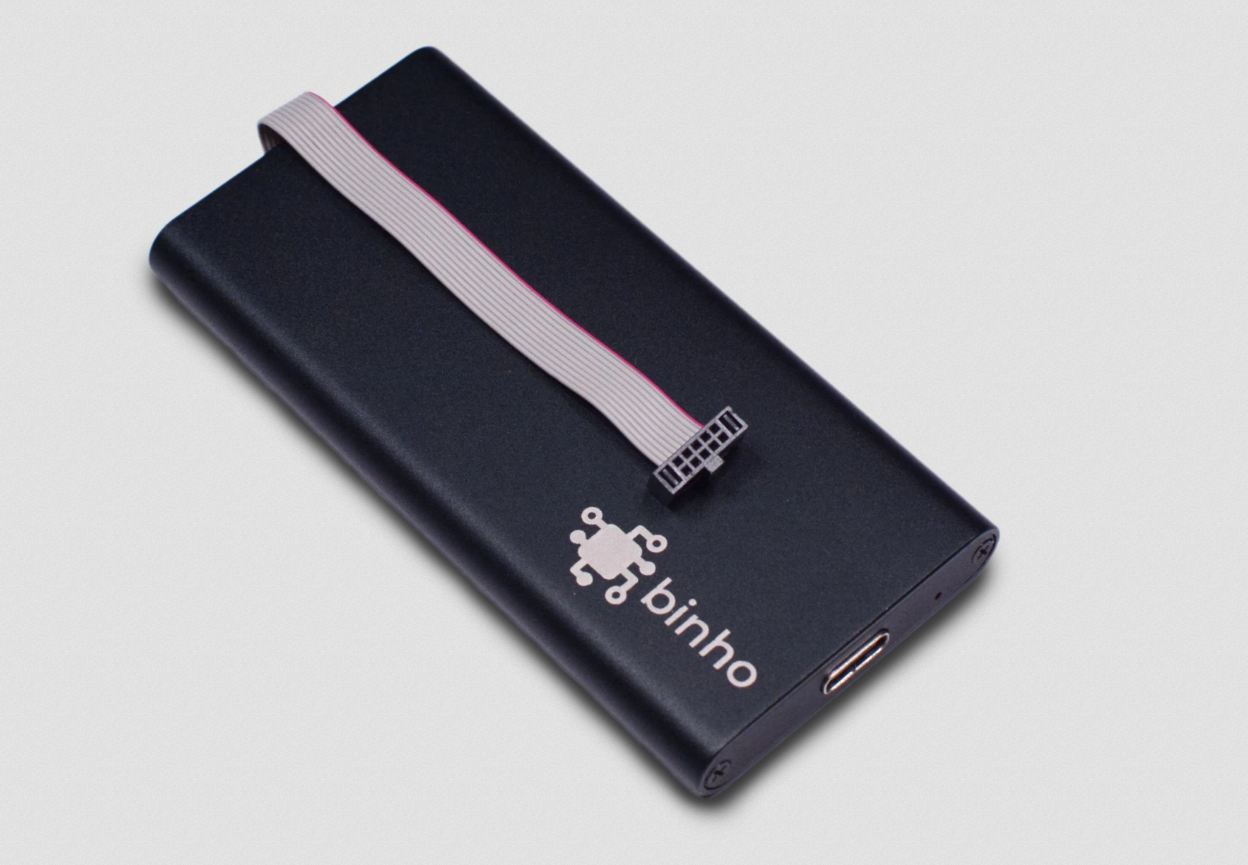 Binho Multi-Protocol USB Host Adapter supports I2C, SPI, 1wire and more
The new Binho multi-protocol USB host adapter powered by the USB connection to a host PC allows you to interface your computer directly to hardware circuits. 
The Binho adapter has support for 12C @ 3.4 MHz max clock, SPI @12MHz max clock, Dallas 1wire, Atmel single wire interface, UART @ 1000000 max baud as well as support for ADC functionality. It also has a single-channel DAC output that can help in case you need to stimulate your circuit with a particular voltage. While in IO mode, its 5 signal pins can serve as digital input or output, digital interrupt, PWM output, or analog input or output while the remaining pins assigned to other related or unrelated purposes.
Some of the key features and details of the USB host adapter include:
Provides 3v3 and VUSB power rails
1 DAC outputs and 5 ADC inputs
Programmable RGB status LED
Cross platform support for Windows, Linux and Mac.
Support for GPIO/Interrupt/PWM
USB Type-C connector
Low-profile aluminum enclosure
Field upgradeable device firmware
With the Binho adapter, there is no constraint to a particular Operating System environment as the drivers are already included for most OS. The cross-platform software available for Mac, Windows and Linux, provides an easy-to-use GUI interface for your USB host adapter. The device is also able to provide downstream power to test circuits; for convenience's sake, it makes available power source from the 3v3 rail or the 5V USB Bus power.
The Binho Multi-Protocol USB Host Adapter brings USB Host Adapters into the 21st Century. No more fumbling through development with cumbersome, clunky, out-dated adapters. Let your productivity soar to new heights!
The Binho multi-protocol USB host adapter is commonly used for development and testing purposes. It is used in production environment for some functional testing in Flash and EEPROM memory programming. It is also ideal for manual testing during system debugging and firmware development as well as to automate hardware testing.
Built to last, Binho multi-protocol USB host adapter is covered completely against any malfunction or defect. Its anodized aluminum enclosure and low profile design makes it safe and easy to carry around.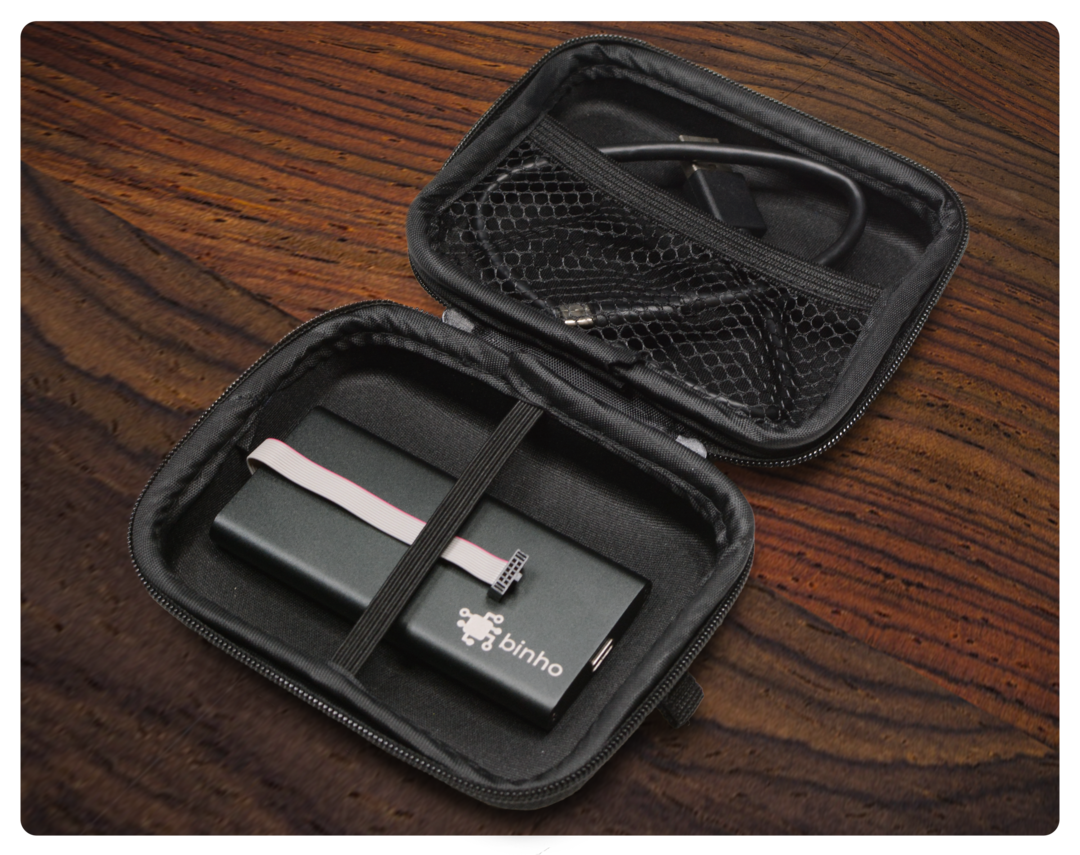 With its robust package and support for multiple protocols all in one slim, Binho has become one of the most versatile USB host adapter available. The adapter aims at increasing productivity during development and it comes alongside a one foot USB Type C (male) to Type A (male) cable and a breadboard break out adapter in a soft-shell zippered case.
More information can be found on Binho's website. It is currently being sold for $149.00 and shipping is done within 24 hours.
Join 97,426 other subscribers

Archives