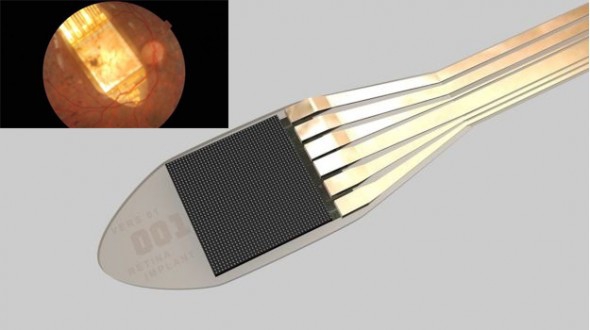 A new form of retina implant returns sight to the blind
A team of scientists at Oxford Eye Hospital aim to create a bionic eye, that will make people who lost their sight to see again. A special chip is placed behind the retina and a small processor sends signal to the optic nerve and brain process it thus enabling the person in treatment to see.
In Lewis' case, after just two days of tests, she was able to make out basic shapes and see outside for the first time in over a decade.

It helped that in her case, Lewis' optic nerve was still intact. But it still took some time for her brain to adjust to actually seeing for the first time in years. The first test was to see blinking lights on a computer screen, which she passed with ease. But when it came to discerning a white plate on a black table cloth, not so much. Trying to not feel overly defeated, Lewis came back the next day and was able to make out the shape, and more.
A new form of retina implant returns sight to the blind – [Link]
Join 97,426 other subscribers

Archives