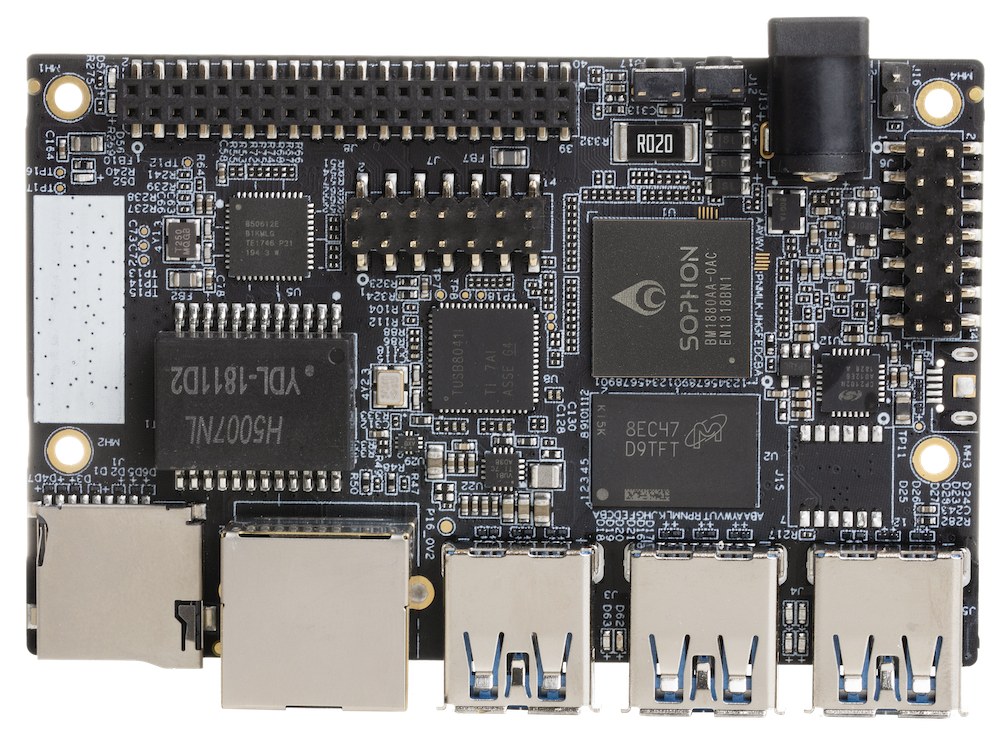 Bitmain Sophon Edge Developer Board brings Deep Learning Capability to your Reach
The Beijing based ASIC bitcoin mining rigs giant Bitmain which has been exploring the AI business for some time now has launched a new developer board geared towards bringing powerful deep learning capability to various type of applications through its agile prototype development known as the Sophon Edge Developer Board.
The company isn't alone on this, they have collaborated with 96Boards in bringing this to life. At the core of the board is the BM1880 SoC, which packs a Dual-core Cortex A53 @ 1.5GHz and a Single-core RISC-V processor running at 1GHz. The BM1880 TPU can provide 1TOPs peak performance for 8-bit integer operation, alongside up to 2 TOPS with Winograd convolution acceleration. One major talking point for the board is the mixture between ARM and RISC-V architectures which is expected to promote an exciting combo.
As stated by 96Boards, the Edge Developer board will provide tailored support for DNN/CNN/RNN/LSTM and all sort of Neural Networks operations and models. The hardware comes equipped with 1GB of DDR4 RAM, 8GB off eMMC, a micro SD Card slot, and a 3x USB 3.0 (expected to work for cameras u-disk, USB devices, etc.). Properly equipped in the connectivity department with support for Gigabit Ethernet, WiFi, and Bluetooth.
Comes with a 40-pin low-speed GPIO header as seen in Raspberry Pi boards with a 2X 12S for audio. Video decoding is possible with H.264 decoder & MJPEG encoder/decoder (1x 1080p @ 60fps or 2x 1080p @ 30fps H.264 decoder, 75fps for FHD images)
Below are some of the device specifications:
SoC ASIC – Sophon BM1880 dual core Cortex-A53 processor @ 1.5 GHz, single core RISC-V processor @ 1 GHz, 2MB on-chip RAM, and a TPU (Tensor Processing Unit) that can provide 1TOPS for INT8,and up to 2 TOPs by enabling Winograd convolution acceleration
System Memory – 1GB LPDDR4 @ 3200Mhz
Storage – 8GB eMMC flash + micro SD card slot
Video Processing – H.264 decoder, MJPEG encoder/decoder, 1x 1080p @ 60fps or 2x 1080p @ 30fps H.264 decoder, 75fps for FHD images
Connectivity – Gigabit Ethernet(RJ-45), Wifi, Bluetooth
USB – 3x USB 3.0 for camera, U-disk..
I/O Expansion – 40-pin 96Boards low-speed expansion header including 2x I2S audio interfaces among others
Power Supply – 12V/2A
Dimensions – 85mm x 55mm (96Boards Consumer Edition)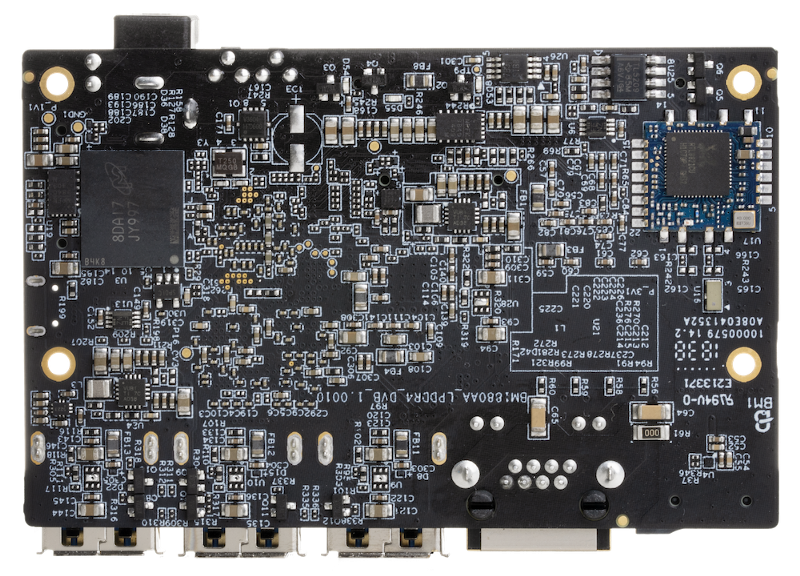 The board offers compatibility with the 96boards Linaro and runs Linux while also providing support for some Arduino and Raspberry Pi modules. Deep Learning frameworks like Caffe, ONNX, Pytorch, and TensorFlow will be supported out of the box.
According to the 96boards:
Developers can leverage off-the-shelf modules and develop cutting-edge DL/ML applications, like facial detection and recognition, facial expression analysis, object detection and recognition, vehicle license plate recognition, voiceprint recognition, and more!
The Bitmain Sophon EDB is currently labeled as coming soon and is expected to be available soon since shipping was stated on Nov 30, 2018. The board goes for $129 for international orders and CNY 799.00 in China. It will be available for purchase on the product page here. More information is available on 96boards and Sophon.ai board page.
Join 97,426 other subscribers

Archives