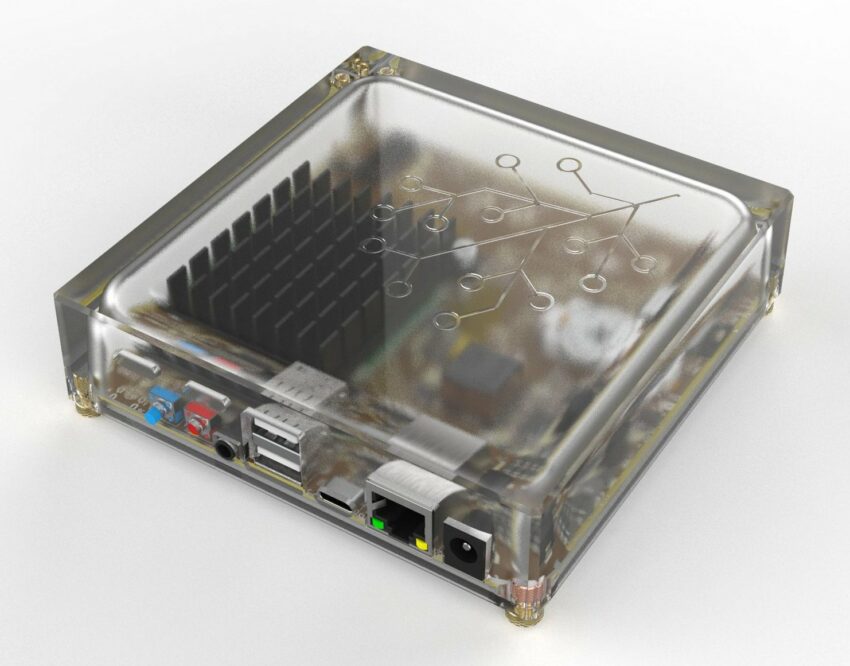 Home Assistant Yellow – Home Automation SBC with RP4 CM4
Home Assistant Yellow is a cutting-edge home automation platform that revolutionizes the way smart devices around the home are managed and controlled. If you have been struggling with dealing with complex integrated home automation systems that sometimes leave you feeling exhausted and frustrated, then you probably need a Home Assistant to help you control various aspects of your home — easily and conveniently.
The Home Assistant Yellow is a compact and energy-efficient hardware designed to automate and control a wide range of home devices and services including lights, thermostats, TV, security systems, etc. The all-in-one smart home hub is a ready-to-use device that is fully supported. It is powered by the Raspberry Pi CM4 has well over 2,000 built-in integrations and boasts ample storage as well as smart home wireless connectivity.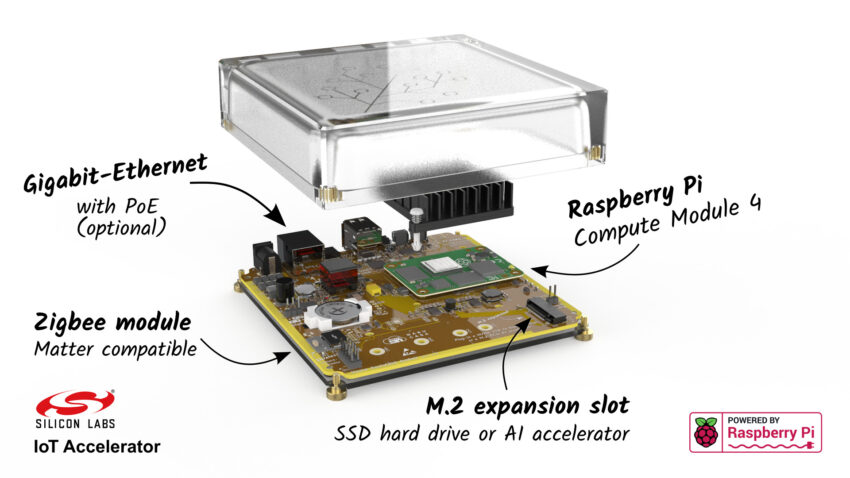 Features
With Home Assistant Yellow, everything in the home can easily be automated. You can send a notification to turn on the lights of your home at a particular time, turn it off when you are about to sleep, or even confirm that your garage door which you left open should be closed. However you want to control your home devices, the Home Assistant Yellow will handle it. You can either use the pre-made automation templates that have been provided or you customize your own automations using the advanced automation editor. Also, you are not only able to integrate your devices but can get other useful details such as the air quality in your locality, the latest exchange rates, etc.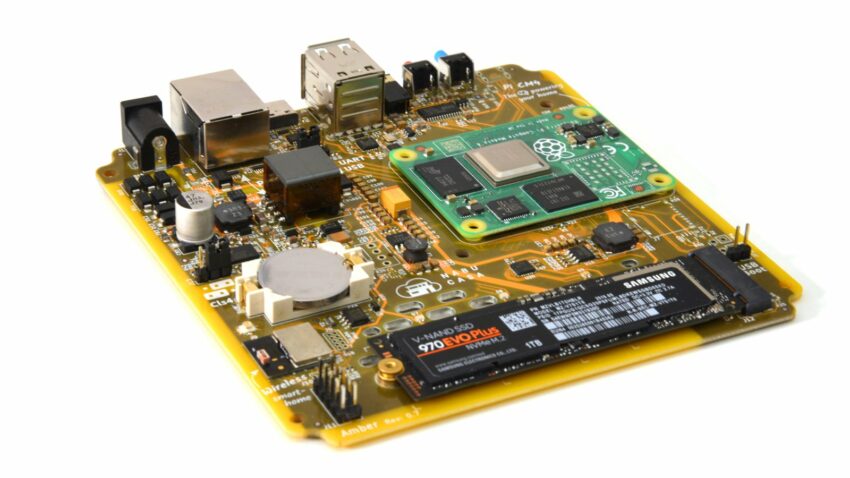 Another unique feature aside from allowing you to create powerful automations for nearly all your home devices and services, is that it gives insight into your energy usage. With Home Assistant Yellow, you can track and monitor your energy consumption and trends over time; solar panel, gas usage, or home batteries. It will be done using an interface that is easy to operate and runs 100% locally without anything in the cloud.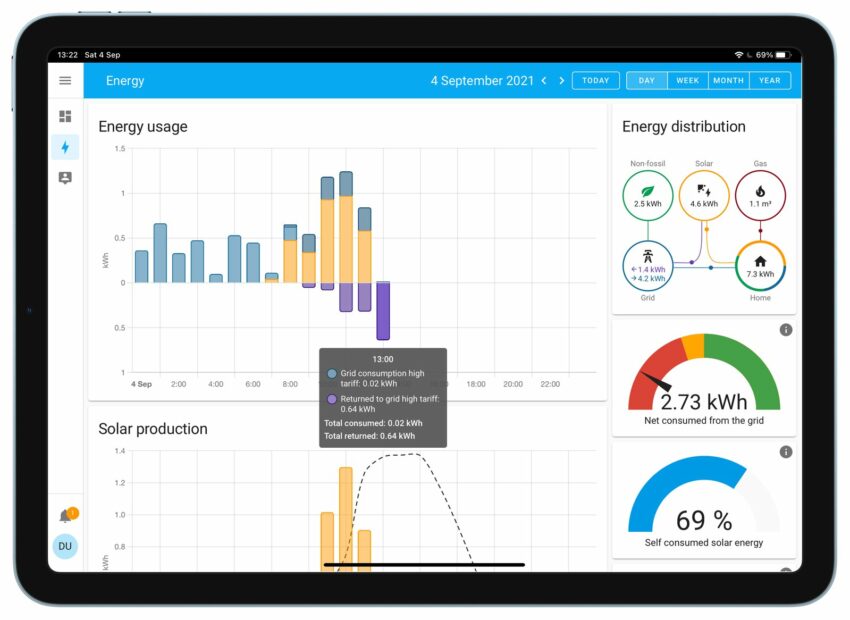 The Home Assistant Yellow also supports expandability and Scalability. It comes pre-installed with the 16GB of eMMC flash from the CM4, but as your devices grow and you begin to install more apps and collect more sensor data, you may need to upgrade the CM4 to a higher variant that has a larger storage capacity of 32GB eMMC flash or just install an NVMe SSD in the device's M.2 extension port. You can also consider installing the CM4 that uses both WiFi and Bluetooth as the Home Assistant Yellow does not integrate any of these. It uses the most recent and greatest ZigBee radio chip for smart home wireless connectivity.
Specifications
Carrier Board
Raspberry Pi CM4 board-to-board connector
Direct boot from NVMe devices
Size: 12cm x 12cm
Compatibility with all CM4 variants with 64-bit Quad-Core Cortex-A72 processor running at 1.5GHz; up to 8GB RAM and up to 32 eMMC
Smart-Home MGM210P Mighty Gecko Wireless Module
Supports Zigbee 3.0 and OpenThread
2.4GHz radio with TX power of +20 dBm
1MB flash memory
96KB RAM memory
Upgradeable Zigbee 3.0 firmware preinstalled
Other Specs:
Gigabit Ethernet
Expansion slot for NVMe SSDs, M.2 socket M-key, PCIe
2x USB 2.0 Type-A host port; 1x USB-C 2.0 device port
Stereo audio DAC
RTC backed by CR2032 battery
2x Push Button
Status LED
Power: 12V / 2A through barrel DC power jack
Enclosure: 123 mm x 123 mm x 36 mm; includes custom heatsink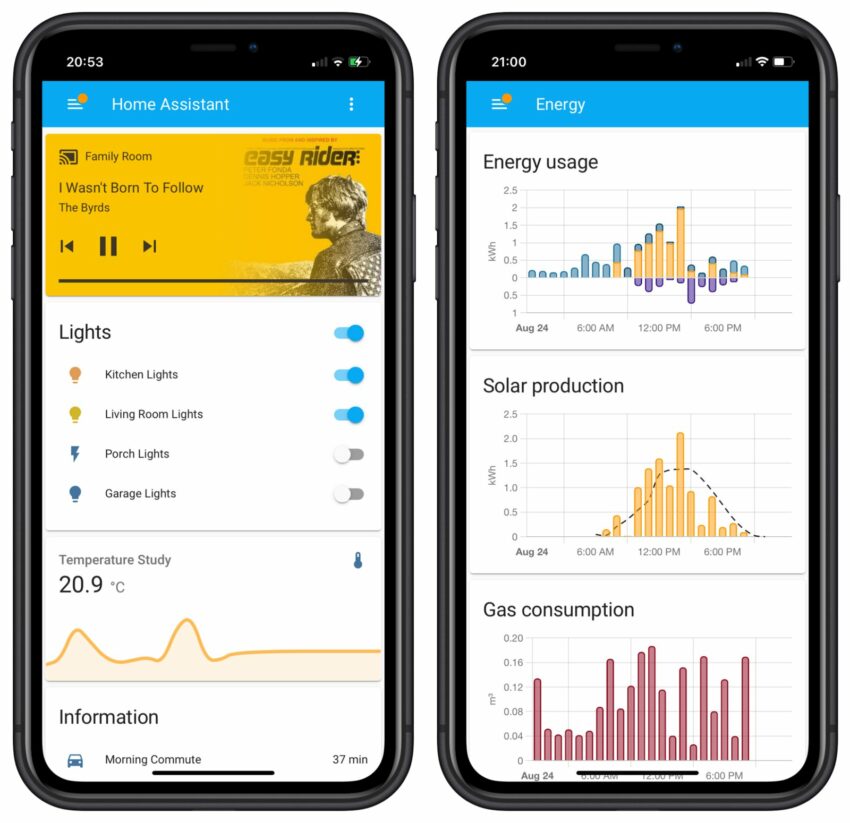 Applications
The Home Assistant Yellow can be used in different situations including smart home automation, energy management, HVAC automation, environmental monitoring, etc. There is a PoE variant of the Home Assistant Yellow that ensures you communicate and power the device over a single cable.
Further Details
More useful details can be found on the Home Assistant Yellow CrowdSupply funding page.
Join 97,426 other subscribers

Archives