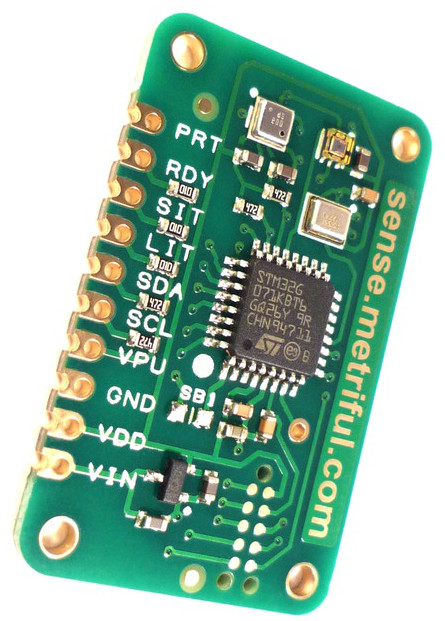 Cost-effective air quality sensor functions with Raspberry Pi
Metriful has announced a $39 "Sense" indoor air quality sensor module that functions with the Raspberry Pi and other I2C-enabled systems. The Covid-19 pandemic has led to most of the earth's population being indoor, and for some especially less privileged they are stuck in crowded small apartments with poor air quality. However, the air quality outside has improved due to lesser emission of carbon mono-oxide and other free radicals.
Metriful met Kickstarter for launching, where it has created a cost-effective sensor board called Sense" which is an electronic sensor for home environment scanner. It functions by calculating the amount of pollution that enters the house. It also measures pollution from heating, ventilation, and AC. The sensor known as "sense" is also utilized for checking temperature, air pressure, light. Sense can be connected to Pi, Arduinos and other boards having I2C (Inter-Integrated circuit). Sense enables 3.3v and 5v, so it works with a broad variety of systems.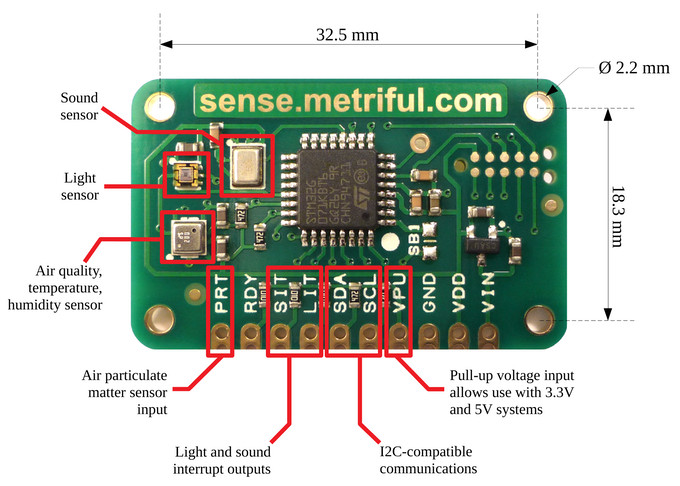 Based on a STM32 microcontroller, the 37.5 x 23.4 x 3.1mm version is designed with sensors from Bosch, Vishay, and other producers. The pivot is a Bosch BME680 metal-oxide gas that has high sensitivity and good safety function, its air quality sensor detects toxic volatile organic compounds. A design produces an air quality signal score which is based on the sum of volatile organic compounds and humidity situations from the separate humidity indicator. An algorithm then produces an approximation of volatile organic compounds from breath and the approximate amount of Carbon dioxide level. Sense has a pin header that is compatible with the Shinyei PPD42 air particulate matter indicator that calculates smoke and dust.
There are other sensors, which includes a temperature sensor and an air pressure barometer for detecting weather changes. Available also is a sound sensor that detects sound pressure levels, and peak sound amplitude, and a light sensor that can also detect white light levels. The Sense module offers on-demand or scheduled measurements, and enables automatic sensor setup and data analysis, with reports made available on a mobile app. There is also programmable light and sound interrupts available. Unique Features and Application Of Sense includes:
Automated indicator setup and data analysis on-board
Can be used for smart house technology
Used in computing data that is stored in the cloud, so the data can be viewed in other devices
There are other sensors that serve the purpose of detecting changes to the surrounding and compiles the information and send them to other electronics these are used to prevent interruption of power supply. Metriful posted set-up manual for Raspberry Pi and Arduino on Github and provides extra information. The Sense module is available starting at 31 Pounds ($39) with shipments due in September. More information can be found on the Sense Kickstarter page, GitHub page, and also the Metriful website.
Join 97,426 other subscribers

Archives