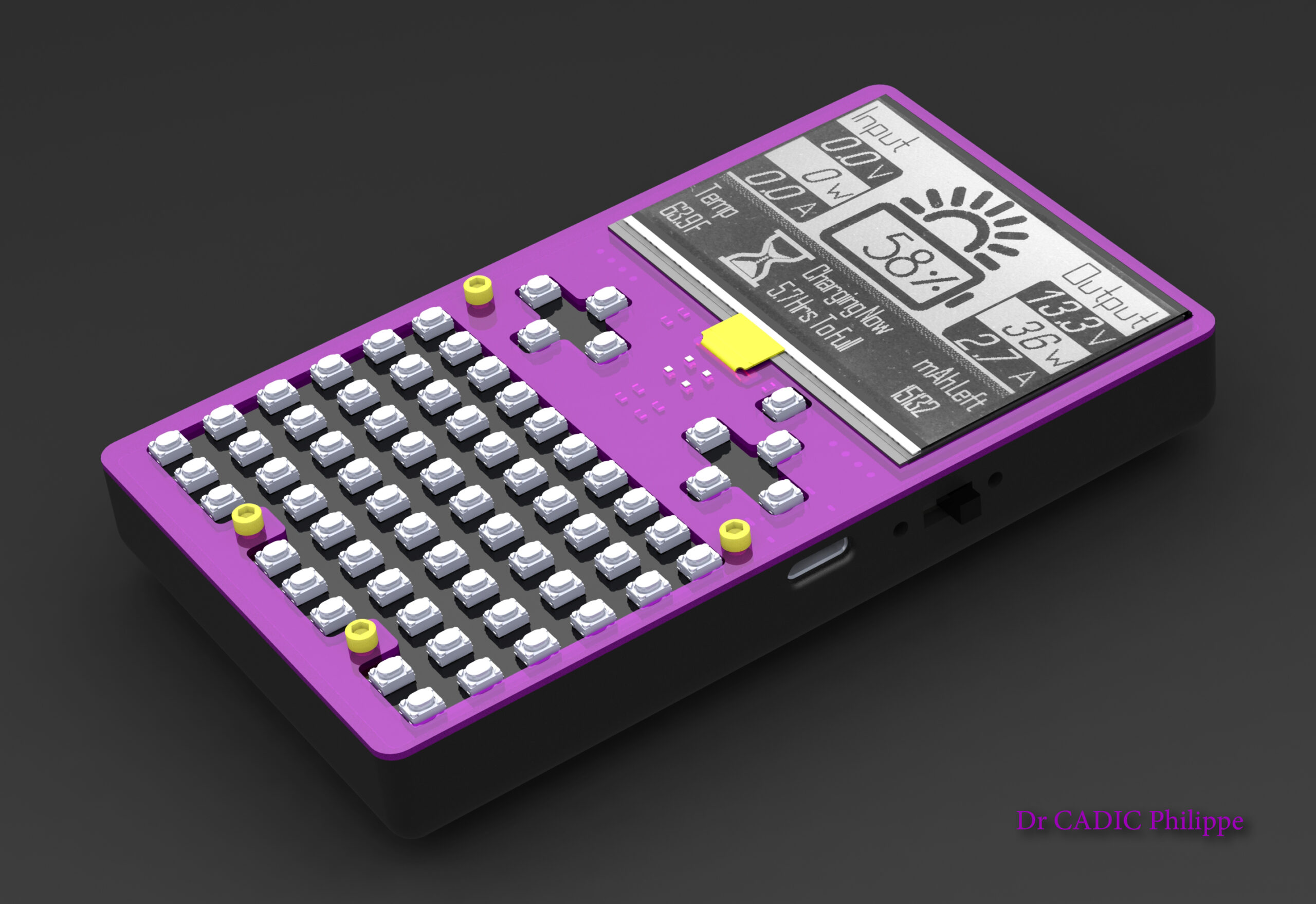 Crowdfunding ShaRPiKeebo handheld Linux computer comes with a Raspberry Pi
French electronic designer Morpheans has launched a crowdfunding project, ShaRPiKeebo, a Raspberry Pi Zero W and Zero 2 W powered portable Linux computer that features a classic QWERTY keyboard and a 2.7-inch memory display. The tiny ShaRPiKeebo computer is designed with a low-power, black and white SHARP memory display that works efficiently even in the daylight. On the wireless connectivity side, the handheld Linux computer supports Wi-Fi and Bluetooth along with a long-range wireless transceiver.
Looks similar to the Pocket C.H.I.P. indie gaming machine, the ShaRPiKeebo computer brings the power of one of the famous Raspberry Pi tiny modules, Raspberry Pi Zero 2 W. After the successful launch of Raspberry Pi Zero W, there were a lot of developers looking for a better and more powerful computer in the same form factor when the Raspberry Pi Foundation released the new version– Raspberry Pi Zero 2 W. Thanks to the in-built wireless connectivity of the Raspberry Pi module, making the handheld Linux machine an ideal candidate for your IoT applications.
Specifications of the ShaRPiKeebo
Module: Raspberry Pi Zero W and Zero 2 W
Wireless connectivity: Wi-Fi IEEE802.11b/g/n, Bluetooth 4.2 LE, and long-range wireless communication with the 433 MHz RFM95 LoRa transceiver
Display: LS027B7DH01 2.7-inch SHARP memory display with low latency, low power and a resolution of 400×240 pixels
Power: 5V via Type-C USB port and support for an onboard battery module through the 2-pin JST connector (LiPo battery)
Dimensions: 115x66x20 mm
Weight: Approximately under 100 grams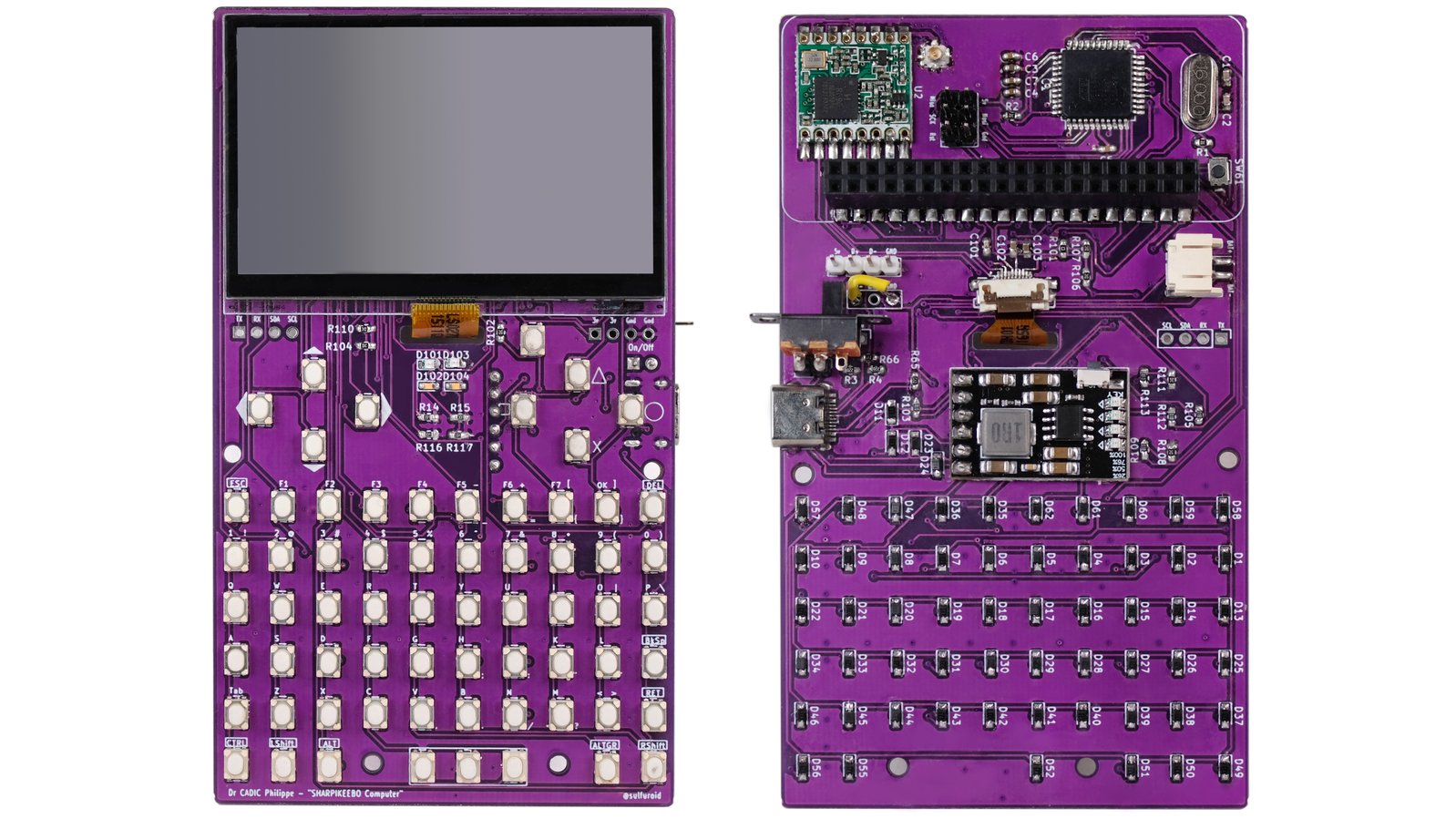 Morpheans' ShaRPiKeebo is a battery-powered nanocomputer designed for gamers, system administrators, developers, makers, and students. But as far as the hardware is concerned, it cannot serve applications requiring complex computational. For open-source hardware, the manufacturer has provided all the design files in the official GitHub repository for interested developers to engage and contribute. The portable Linux-powered computer offers a JST connector allowing the user to quickly connect to the LiPo battery of their choice to achieve an extended battery life.
Additionally, the portable computer offers four independently controlled LEDs that are easily programmable using the classic GPIO commands in C++ or Python. ShaRPiKeebo can be used as an external keyboard when attached to another device, for instance, a rack server. It extends its support for QMK-keyboard flashing or upgrades via the ISP programming port.
The crowdfunding goal of ShaRPiKeebo is $45,000, and the campaign runs until July 21, 2022. Priced at $150, the developer can pledge the price tag to get their own ShaRPiKeebo handheld Linux computer.
Join 97,426 other subscribers

Archives