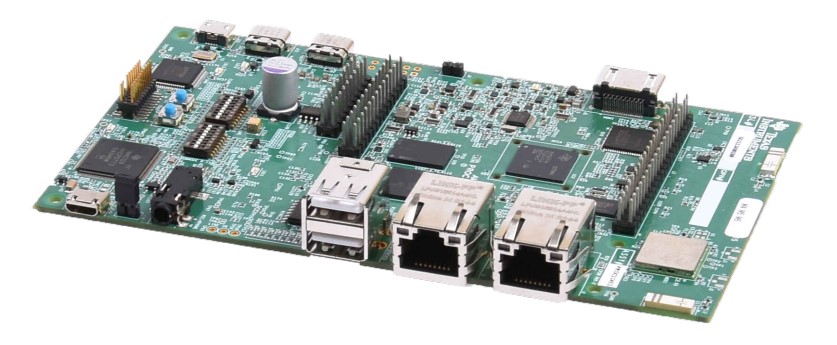 Developing Edge AI Applications Using Sitara AM62x
Known for its world-class high-performance processors, Texas Instruments (TI) has unveiled its line of new Sitara AM62x processors. The new Sitara AM62x family includes the AM623 and AM625 single to quad Arm Cortex A-53 processors. Texas Instruments has launched these new processors to significantly boost the performance of edge artificial intelligence (AI) for next-generation applications, building on its tradition of delivering highly integrated processors. The processor design focuses on low power consumption, making them capable of dual-screen displays and human-machine interface (HMI) applications.
For developing a better experience, TI has announced an event to showcase new Sitara AM62x processors. The event will focus on demonstrating system-level solutions for the numerous AI and HMI applications of these new processors at Nuremberg, Germany, on June 21-23,2022.
With the evolving HMI demands for optimal designs, AM62x processors allow the recognition of the simple gestures by the machine and enable the control in a noisy environment. They allow remote control in a noisy environment via gestures. The addition of edge AI technologies such as machine vision, analytics, and predictive maintenance may help redefine HMI. The operations using HMI will be enhanced, and a flexible experience for the engineers will be provided as these processors are power and cost-efficient.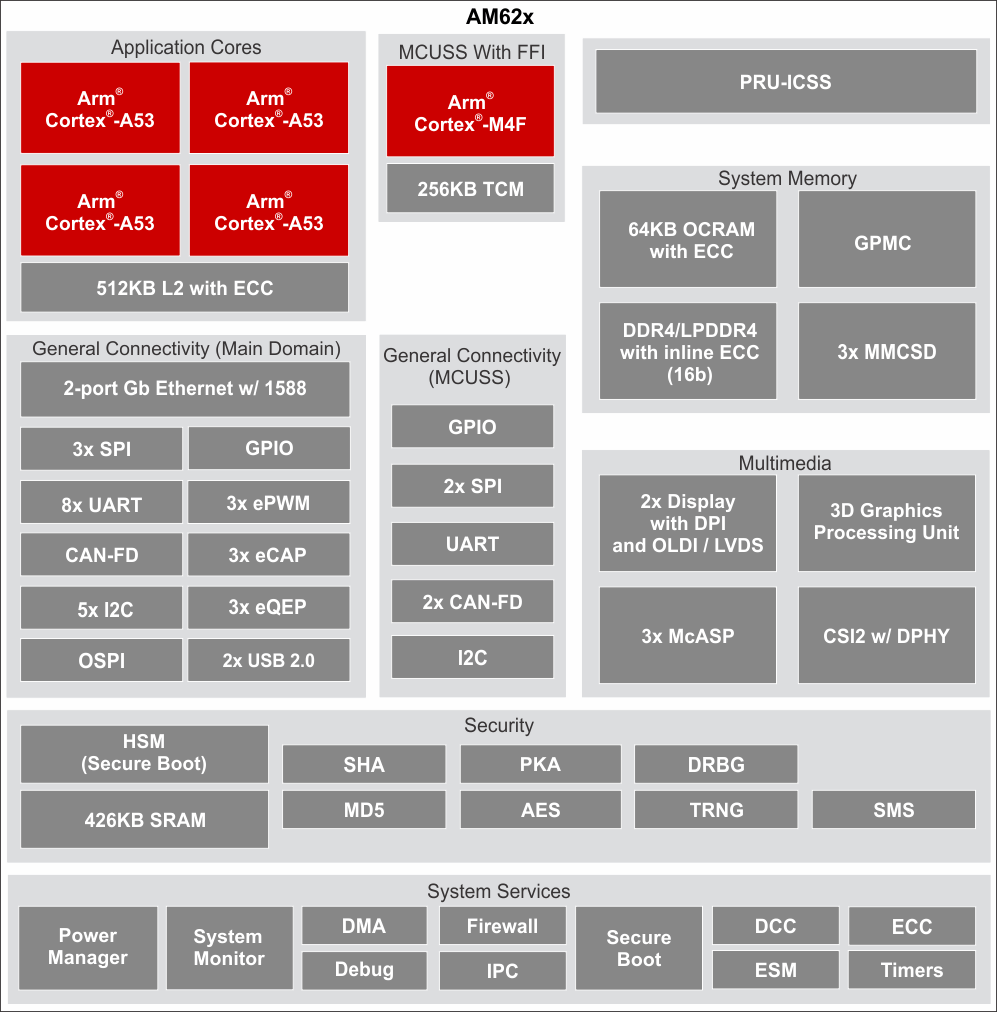 Technical Specifications of Sitara AM62x
Arm CPU – The powerful performance comes from the single, dual or quad-core Arm Cortex A53 processors, which can run up to a maximum 1400MHz.
Co-Processor- A single real-time highly efficient embedded processor ARM Cortex-M4F core clocked up to 400 MHz.
Memory- It uses the 4th generation of low-power DDR DRAM (LPDDR4) and DDR4 with a memory option of 4GB/ 8GB, respectively.
Storage- OSPI/QSPI interface with 166-MHz DDR / 200-MHz SDR for Serial NAND and Serial NOR flash devices.
Connectivity- It supports Gigabit Ethernet with the support of TSN.
Operating system- Linux/ Android
The GPU used in this new series of AM62x is not yet specified by the company, but it is known that they have used an unnamed 3D GPU.
Merits of Sitara AM62 Processors
Budget-friendly edge AI technology for new applications: The AM62x processors would be cost-effective and provide edge AI functions such as the recognition and detection of objects. The price starts from less than US$5, defining the AM62x as a truly cost-effective and high-performance processor. They also enable image processing functions for HMI devices and dual full-screen HD displays for several operating systems, including Linux and Android.
Reduction in power consumption by 50%: The AM62 processor is 50% more energy-efficient than competing devices, allowing applications powered by AA batteries to function for over 1,000 hours. Only a simplified power architecture can deliver such power efficiency; this processor has two dedicated power rails and 5 power modes. With a core voltage of 0.75 V, a deep sleep mode at <5 mW can extend the battery life, while an active power of <1.5 W is possible.
Flexible AI development using AM62x tools and resources: A variety of hardware and software tools and resources for AM62x processors help in making it cost-efficient and a less complex design. For achieving flexibility in the development of edge AI applications, the design includes the usage of operating systems such as Linux/ Android, which also helps in making the application fast. It comes with an EVM variant which is a third-party evaluation module (EVM) starting from US$25, helping the engineers to get started with the application development relatively faster.
The AM625 and AM623 processors from the new Sitara AM62x family offer a robust performance package with an effective cost and less power consumption technology. These processors are available in 13-mm-by-13-mm, 425-pin ALW packages with a price starting from less than US$5 in 1,000 quantities. These new power and cost-efficient processors are now up for sale at the official website of Texas Instruments (TI) and other distributors.
Join 97,426 other subscribers

Archives