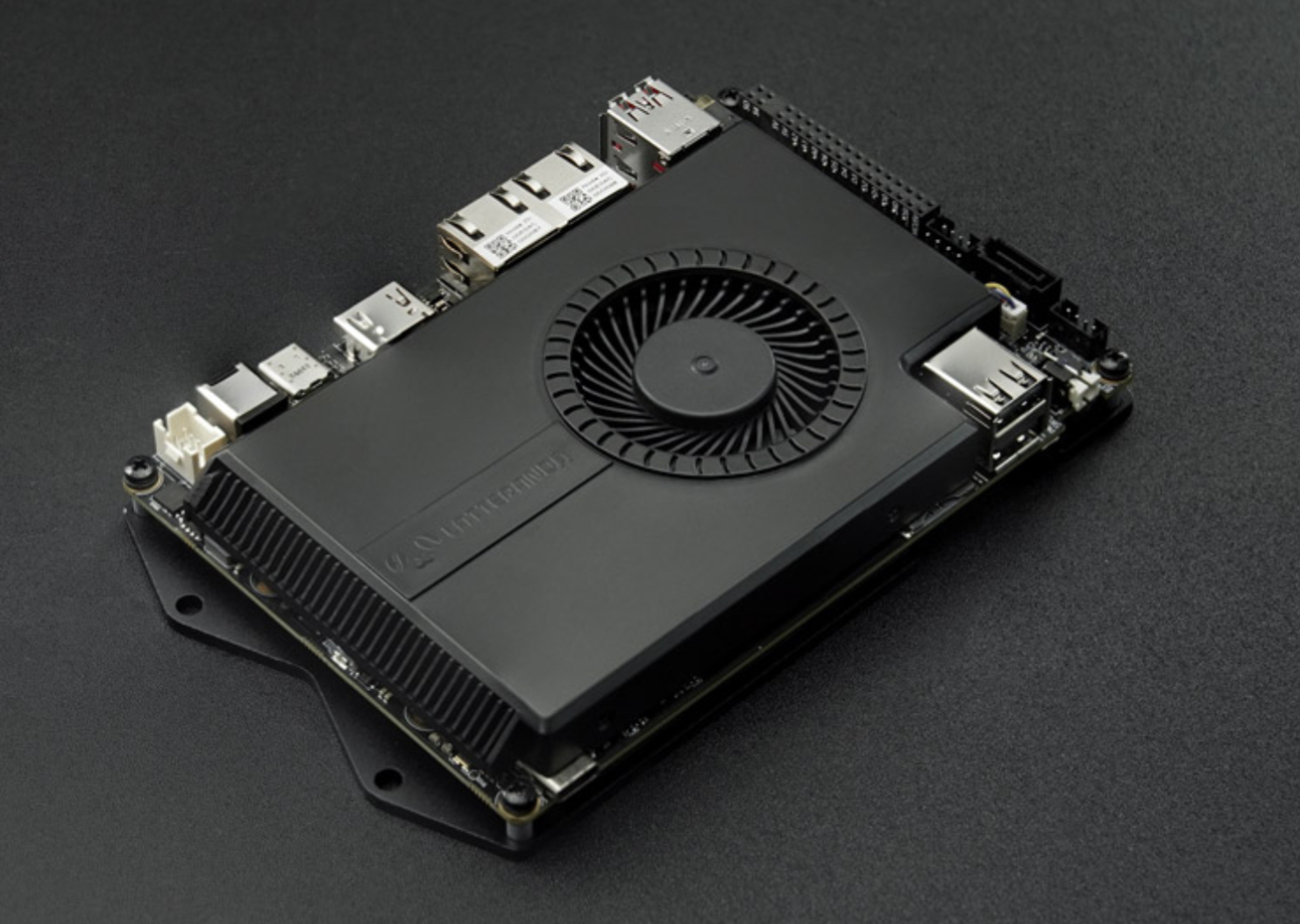 DFRobot's LattePanda Sigma Offers a Cutting-Edge Performance in a Compact Size
The demand for single-board computers (SBCs) has increased due to their significant advantages in terms of compactness, versatility, affordability, and ease of use. As technology advances, SBCs continue to drive innovation, enabling the development of smarter and more connected devices across a wide range of industries. The LattePanda Sigma by DFRobots is a powerful single-board computer packed with Intel Core i5-1340P. It can run at a stunning 4.6 GHz clock speed. This remarkable device sets a new benchmark for performance, surpassing DFRobot's previous versions.
Nextly, The featured Intel Core i5-1340P is a 12-core 16-thread CPU that speeds up to 4.6GHz on its four "Performance Cores" and 3.4GHz on its eight "Efficient Cores." Further, the LattePanda Sigma gives around 1.5x times throughput than its predecessor which used the Intel Celeron N5105 core. The GPU performance is incorporated with integrated Intel Iris Xe Graphics running at 1450MHz. The Iris Xe supports 1080p 60fps gaming as well as can seamlessly handle 4K editing.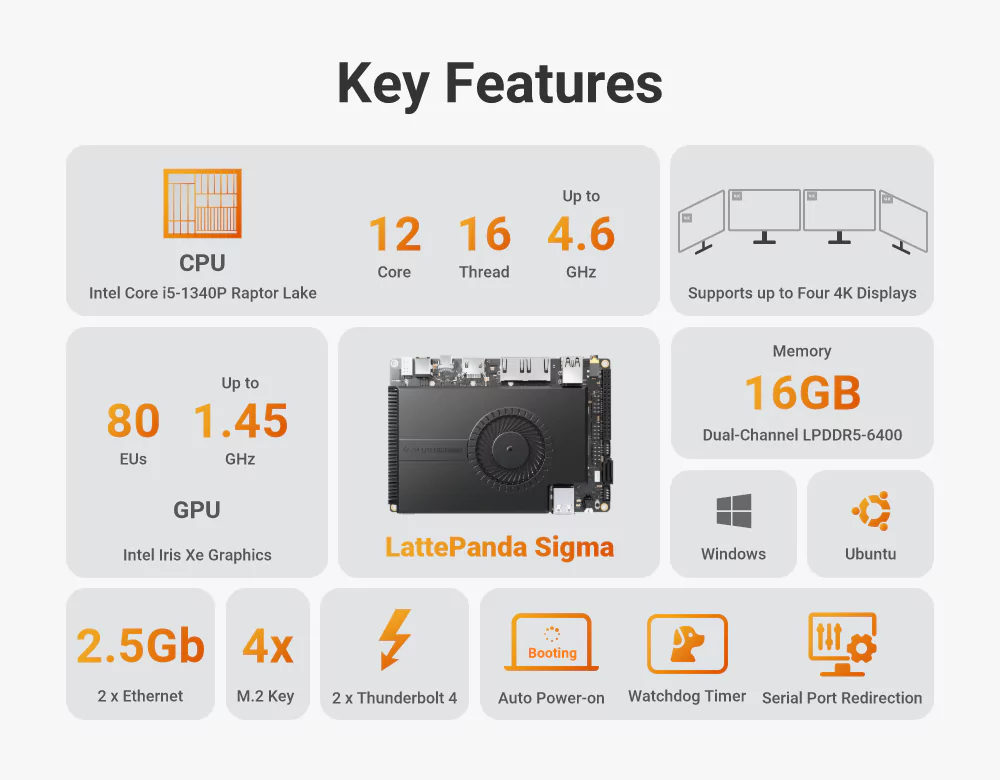 Connectivity Features of LattePanda Sigma
The single-board computer is integrated with many connectivity features. These features include:
A 2.5 Gigabit Ethernet port that serves as a vital component for networking and connectivity of the board.
The two Thunderbolt 4 ports enable high-speed data transfer. The module supports a  dual-channel LPDDR5-6400 16GB RAM with a bandwidth speed of 102.4GB/s.
The module includes a USB 3.2 Gen2 port, which operates at a speed of 10Gbps, enabling fast and reliable connectivity for compatible devices.
Furthermore, the LattePanda Sigma features HDMI 2.1 that can support up to four 4K displays. The micro SIM card slot introduces cellular connectivity to the SBC by allowing mobile internet access.
The LattePanda Sigma is just 146 x 102 mm which makes it ultra-compact and light-weight. This amazing portability is backed by wide expansibility as the computer can handle up to 4 M.2 NVMe SSD. The SBC supports Windows 10, Windows 11, and Ubuntu. Such diversity in OS support expands the capabilities and versatility of LattePanda Sigma.
The standard version of the LattePanda Sigma is priced at $579 and comes with a substantial heatsink and fan assembly, while a bundle option is available at $648, which includes a 500GB SSD and a Wi-Fi 6E module. The LattePanda Sigma is now available to order at the DFRobot store.
Join 97,426 other subscribers

Archives