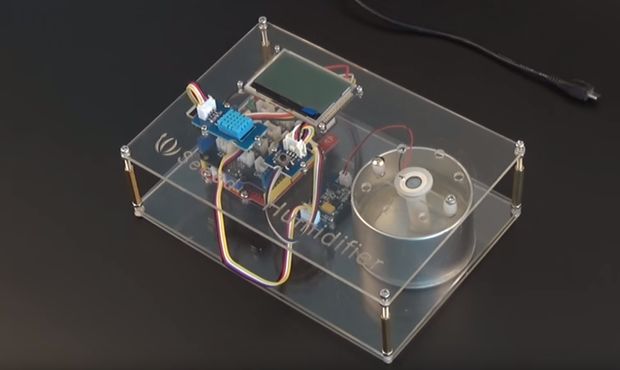 DIY a Simple Automatic Humidifier
loovee @ instructables.com has build an automatic humidifier that will monitor temperature and humidity and will act if the situation is not ideal.
Water Atomization is a perfect module for you to develop an atomizer or an atomizer module in your applications easily. With just a few simple steps, you can prototype an atomizer. It has Grove interface which makes it easy to be integrated into plenty of applications.
DIY a Simple Automatic Humidifier – [Link]