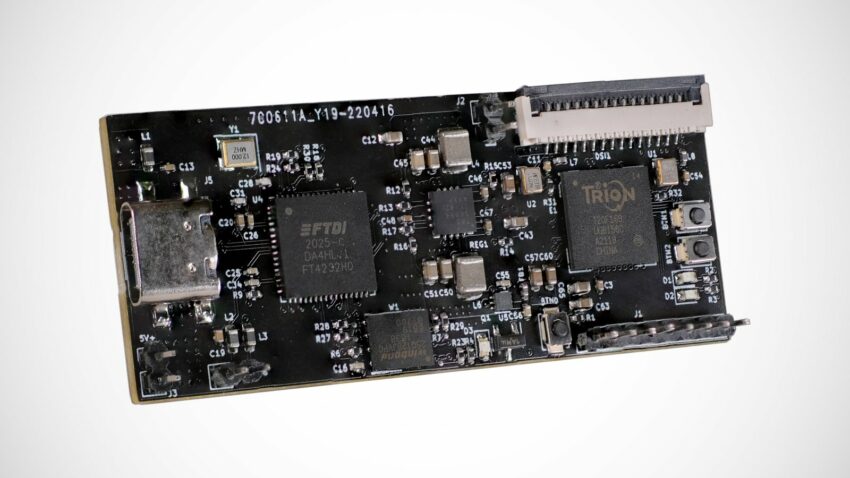 Dragon Li's compact Bajiu Lite Dev Board Provides an Easy Route to Low-power FPGA and RISC-V projects
Dragon Li Studio is set to launch the small, convenient, and out-of-the-box Bajiu Lite dev board – an open-source resource-rich FPGA development board integrated with RISC-V SoC. The FPGA specialist has tapped into its over-a-decade years of experience in hardware and software to design something like this, which aims at providing an easy route to low-power FPGA and RISC-V projects.
"We are committed to building the most convenient RISC-V development board, which is convenient for you to quickly customize the CPU you need according to your needs,' the company says. "Bajiu Lite is a resource-rich FPGA development board with 20k LE (Logic Elements), 36 multipliers, and up to 5 PLLs (Phase-Locked Loops). It can easily run at frequencies above 150MHz with very low power consumption. It is small, convenient and dedicated to facilitating rapid FPGA development right out of the box."
Bajiu Lite development board features and specifications include:
20,000 Logic Elements
36 Multipliers
5 Phase-Locked Loops
1 MB of embedded RAM from an Efinix Trion T20F169 FPGA
1x MIPI Camera Serial Interface (CSI) port
1x MIPI Display Serial Interface (DSI) port
3x LEDs
3x Buttons
10x General Purpose Input / Output (GPIO) pins
128 MBits flash
2x UART buses
FTDI JTAG debugger
Funnily enough, the name of the board seems to have a unique reference to the things it can do. "Bajiu' means 8 * 9 = 72, which means the mythical Monkey King's thousand variations. We chose this name because Bajiu Lite can be used to implement nearly any logic," the company explained.
Meanwhile, a customizable 32-bit open-source RISC-V SoC soft core called the CRiscV was designed alongside the Bajiu Lite dev board. According to Dragon Li, adapting the VexRisc-V-based SoC soft-core with the board will "allow users to implement powerful tools quickly, including those related to vision processing, neural networks, RISC-CPUs, robotics, and other common applications."
The board also utilizes the Efinix software tools to build designs for FPGAs. They are easy to set up and straightforward to use. The company has made a quick guide on how to go about installing and using this software available on their GitHub repository, alongside other useful details including the Getting Started Guide, the CRiscV, and the open source documentation.
You can also check the Crowdfunding CrowdSupply page for more information and sign up so you'll be notified when the project eventually launches. No word on the launch date or price yet but hopefully, that should be any moment from now.
Join 97,426 other subscribers

Archives