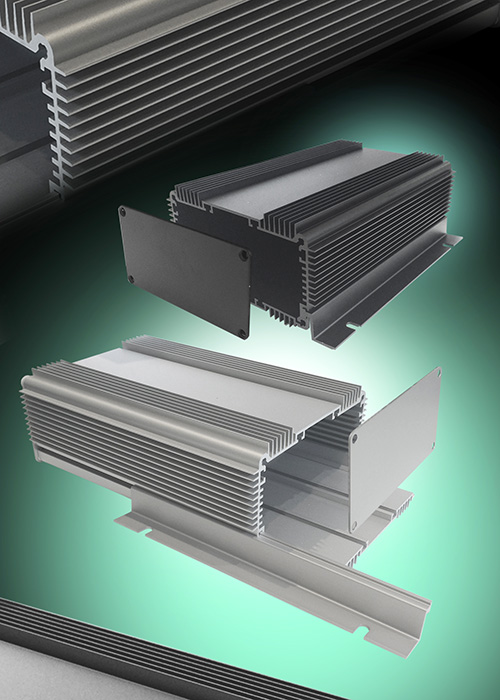 Enclosure 1455 NHD won't be scared by a hot summer
The latest extruded aluminium enclosure from Hammond production – 1455 NHD is suitable even for devices requiring more intensive cooling.
The latest addition to the family of the popular 1455 enclosure series is the enclosure with "NHD" suffix – where "HD" marks "Heat Dissipating" design. Six fins (zones) with cooling ribs significantly improve cooling. With its "N" size it´s suitable for PCB of the "Eurocard" size (100x160mm).
Possibilities of the new enclosure
They´re really wide. Thanks to seven inner slots, it´s easy to find a suitable position for your PCB. Removable front panels consequently secure a PCB against movement and at the same time they can be easily machined by drilling/ milling for usage of various connectors, switches, LEDs,…
And it´s still not all …
As the body of the enclosure consists of two pieces – with a removable base plate, it provides excellent reach to inner electronics even in case, when we don´t want to remove the PCB from the enclosure. The enclosure also contains six internal and two external T slots enabling installation of various components inside (by fixings sliding into the slot) or enables fixing of the enclosure to a panel/wall or similar.
Upon request we´re able to provide you any of the two versions – 1455NHD1601 (natural elox) as well as 1455NHD1601BK (black).


Enclosure 1455 NHD won't be scared by a hot summer – [Link]